February is the month for lovers! It's a great time to read a romance and wallow in the happily-ever-after plot line. I'm especially fond of this February as my son got married on February 8th! Here's the happy couple (The surfer on the left is the Best Man!). They live in Hawaii but were married in Philadelphia. Crazy kids–leaving all that sun and heat for snow and cold!
According to my calendar, it's "National Wedding Month" and I'm sure lots of couples tied the knot this month along with my son and his lovely bride. My son and his new wife are a great pair, and I know they will be happy together! As a romance author, that's one of the things I strive for in all my books . . . putting together the perfect couple. On the surface, it may look like the couple will NEVER get together, but underneath, they always share core values, and when they finally solve their problems, they deserve the happily-ever-after moments I plan for them.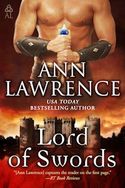 My latest historical romance, LORD OF SWORDS, is an example of a couple who seem as if they'll never have a chance to be together. Lady Joia is betrothed when Guy de Maci meets her. She wants Guy's help to get out of the onerous marriage, but he has a mission–find his son–and can't be getting entrapped in Joia's problems. Of course, he is soon trapped, not only by her plans, but also by his desire for her! I had a lot of fun with this couple. He's a warrior who has never lost a battle, but his weapons are useless when it comes to resisting Joia!
Another lovely couple is Kara Sinclair and Reed Savage in my holiday book, CHRISTMAS IN SAVAGE BAY. They were nominated at Loves Romance Cafe in their Readers' Choice poll for Best Couple. When the book opens, they're headed for a fun holiday fling . . . but a life together? Not possible. She's a person who loves hearth and home and he's Vagabond Guy. You'll have to read the book to see how they overcame their difficulties. SPOILER ALERT… Right now Kara and Reed are planning their wedding which is taking place in Book 3 (SWEPT AWAY) of my Savage Bay Series. That book will be out December 2014. Book 2, coming out in June (working title – UNBRIDLED), is about another Savage Bay couple who seem so opposite they'll never find common ground. No spoiler here . . . you'll have to get the book to see how this "second chance at love" story works out.
This month is also a time to demonstrate love in other ways beyond the gifts and flowers. My calendar says this is not only "National Wedding Month" but also "Love Your Library" Month. As a writer, I'm a huge supporter of libraries and hope you are too. One of my earliest memories is sitting on the floor of the Philadelphia Free Library completely enthralled by the voice of the librarian as she read to us kids.
Some other ways to show our love this month . . .
Valentine's Day was also "Donor Day," a day to remind us to donate blood. As someone who has twice benefited from blood transfusions, I know how important this kind of donation is! February 17th is "Random Acts of Kindness Day" and February 20th is "Love Your Pet" day. Here's my grand-kitty Tiger Lily who helps me with my writing. She looks like she's not happy with my last edit.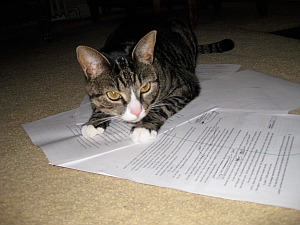 So spread some love this month . . . and I hope you'll pick up one of my books where all the couples are destined for a happily-ever-after moment!
I will pick one lucky commenter and send them their choice of "happy couple" from among my ebooks (winner's choice of digital format). You can read excerpts of all my books at AnnLawrence.com.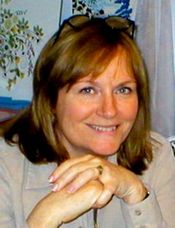 Happy Reading! Spread the Love!
To comment on Ann Lawrence's blog please click here.