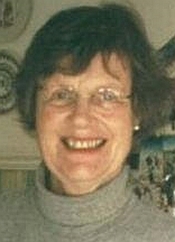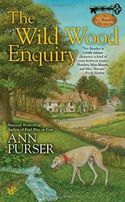 Ivy Beasley has appeared in all three series of my novels. In the Round Ringford six books she was a miserable old tab, dominating her two friends, Ethel and Doris, and much of the traditions of village life in general. Then, in the first of the murder stories, she pops up in an old folks home in Suffolk in the East of England. This residential home, Springfields, is not to Ivy`s liking! She did, however, agree to move to be near her much younger cousin, Deirdre Bloxham and at first bitterly regrets it. But Ivy is not easily daunted, and sets about reorganising her new home to suit her requirements.
Bored, and determined to fill her time usefully, she sets up an enquiry agency, Enquire Within, in company with an attractive fellow resident, Roy Goodman, her cousin Deirdre, and Augustus Halfhide, almost certainly an ex-spy. This unlikely foursome, including a blossoming romance for Ivy and Roy, has now solved several crimes of murder, in spite of considerable scepticism from the local police detective department.
I have been asked frequently if there was any one person I used as a model for Ivy, and I`ve always managed to avoid answering! However, talking one day to a women`s group, a voice from the back of the hall said, "I know who Ivy Beasley is." A little put out, I asked who she had identified. "It.s Mildred Butler, that`s who," she said. As she had guessed right, I began to stutter, and she continued, "Oh, you needn`t worry, dear. Mildred`s dead." I escaped this time, but It must be a common pitfall amongst writers, One good thing: people seldom see themselves in characters in books!
Can you answer this question? One person who gets it right will win THE WILD WOOD ENQUIRY, the latest in the Ivy Beasley enquiries.
To comment on Ann Purser's blog please click here.