LAST CHANCE COWBOYS: THE LAWMAN the second in my Where the Trail Ends series. Readers of book one (The Drifter) will remember the character of Addie Wilcox, a feisty young woman determined to focus on her career as a frontier doctor and forget all about Jess Porterfield, who chose a life in the city over staying in Arizona with her. She's doing just fine until Jess decides city life is not for him, returns, pins on a badge and becomes the local marshal. These two, hot-blooded (and hot-tempered), set off fireworks in more ways than one on their way to figuring out what the whole town has always known: they were meant for each other.
Which character from LAST CHANCE COWBOYS: THE LAWMAN do I most relate to? ADDIE!! Because? Oh, come on—this woman is the epitome of what women have been fighting for lo, these last several centuries. And believe me, I did not write Addie—Addie told me how to write her character starting back in book one, THE DRIFTER, where she showed up as a secondary character and was so loved that she had to have her own story. She is Everywoman—intelligent, outspoken, feisty, a dreamer, a fighter, a woman who stands for something, who works to make life better today and one who has big ideas for the way the world might look in the future.
As a woman of the south who grew up in a small mountain town in the hillbilly country of southwest Virginia, then met and married a fabulous guy from Milwaukee, I have known my share of challenges. Always a big dreamer, it wasn't so much that I longed to escape those hills and that small town as it was that I early on began to question and wonder about that bigger world. So I moved on (but never away—that town and its people are my roots and I never forget that!)
Between my junior and senior years in college, an anonymous donor made it possible for me to attend a summer theater workshop in NYC. It was my first time there and I was going to be there for six whole weeks!!! We lived in a dorm at NYU in Greenwich Village; the theater was then located in the village (it has since moved 'uptown' to Broadway). That summer changed my life—while I was there my father had a major heart attack back in Virginia. My parents insisted I stay and see the experience through. My roommate's boyfriend stole every dime I wasn't carrying with me (fortunately I had no credit card, just cash and my air ticket for going home). I ate a lot of Italian ices and slices of pizza that summer. It was my first encounter with people (including my roommate – a wealthy young woman from CT) who experimented with hallucinogenic drugs and the first test of my own moral standards in terms of drugs and sex. It was a life-defining summer for me and one, despite the trauma, that I cherish as the time when I defined who I was and who I would be.
Years later I moved to Milwaukee and married that fabulous guy—and faced a whole new set of challenges. My husband and most of our friends were Jewish and I had to learn a new culture, new traditions, new ways of looking at personal history. Our friends started having families—we learned we could not have children. We tried adoption at a time when agencies frowned on mixed-religious couples taking in a child…so no adoption. We found other paths for our lives—paths that taught me much about aging and caring and how to survive the physical challenges of life. I became the long-distance caregiver to my parents and then helped see my husband's mother through her final days. We breathed and thought—at last—and then I was diagnosed with cancer and once we got through that—my husband was diagnosed with two incurable lung diseases. In Dec. 2011, we were told there was no more to be done—it might be weeks or months but certainly not even a year before he would be gone. Another challenge—how to spend that time wisely and in such a way there would be no regrets.
I am proud to say we did it our way—he died at home with me beside him. He had been prepared for this moment for months, taking it in stride as he did all the challenges of his life—"It is what it is," he would tell me with a smile and then turn the conversation to something else. I truly believe he must have originated that catch phrase! It took me longer to come to a moment of acceptance—I wanted to fight even when I understood on an intellectual level, that continuing to put him through such attempts was selfish. Eventually I came to accept that this was his life, his choice. Do not misunderstand: he did everything he could, continued to take his meds, continued to exercise his mind and body; continued to socialize with friends and family—continued to LIVE!
Now it's been nearly five years since we got that death sentence and I look back at the road I have traveled without him physically here. And what I know for sure (as Oprah would say) is that the experiences that shaped me before I met him and those that shaped our lives together continue to sustain me.
And it is that incredible experience that I brought to the writing of Addie's story.
From acclaimed author Anna Schmidt comes a sweeping historical Western romance about the unbreakable bonds of family, second chances, and a whole lot of heart in the Wild West.
"This is me, Addie," Jess murmured. "You and me, the way we always were."
But it wasn't, no matter how much she wished it were true. They were different now. She would always love him…
But can she trust him not to break her heart?
Jess Porterfield fled to the big city after his father's sudden death, leaving behind his family ranch-and his childhood sweetheart. Now Jess has returned as the local lawman, determined to prove his worth…and win back the one woman he could never live without.
Young frontier doctor Addie Wilcox was devastated when Jess left her behind. Now he's back and it's difficult to remember why she should keep her distance. But with the town's richest man set to see her hang for a crime she didn't commit, Addie must put her faith in the lawman who broke her heart-and trust that together they'll find their second chance at love.
Romance Western | Romance Historical [Sourcebooks Casablanca, On Sale: December 1, 2016, Paperback / e-Book, ISBN: 9781492612995 / eISBN: 9781492613008]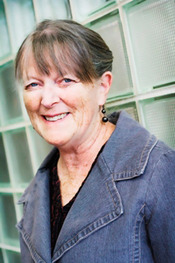 Award-winning author Anna Schmidt delights in creating stories where her characters must wrestle with the challenges of their times. Critics have consistently praised Schmidt for her ability to seamlessly integrate actual events with her fictional characters to produce strong tales of hope and love in the face of seemingly insurmountable obstacles. She resides in Wisconsin.