The other night, I was watching the end of a Hallmark channel movie when my husband walked into the room.
"Don't ruin it," I said. (He can't help himself. His urge to say something, usually sarcastic, is too great.)
"Are they about to live happily ever after?" he asked, sitting down beside me.
"Shh," I said. "Don't talk. Just watch."
The heroine was climbing up a ladder, her job to place the star atop the community center Christmas tree. (The community center that was saved from the wrecking ball, of course.)
"She's going to fall, and the hero is going to catch her," he predicted. (That's the other thing he does. Tries to guess everything that's going to happen. Anyone need a spare husband?)
"The hero is across the room," I said. "She's not going to fall. Please go away."
At the top of the ladder, the cute German Shepherd that was in the movie nudged the ladder, causing the heroine to wobble precariously. The hero bolted across the room and was there in a flash!
Sure enough, she fell right into his arms, creating a beautiful moment where they shared a Christmas kiss. (No tongue. Because it's Hallmark!) The movie ended.
"I should've been a romance writer," my husband said, complimenting himself on his ability to predict things.
Honestly, I did not see that coming. Know why? Because I was under the magic spell of Hallmark Christmas movies. Sometimes (okay, often) sappy, always emotional, they bring out everything we love and hate about Christmas. But in general, they are about love. About mending fences. Facing up to your past. Correcting past wrongs. Finding someone who loves you for who you are and brings out the best in you (never the rich guy with lots of money and terrible parents).
"Let's watch another one," my husband said, putting his arm around me and settling in. Because secretly, he can't resist the pull either. Now if only I could get him to watch in silence!
Lovers of romance understand that these stories, both on the screen and between the pages, touch longings deep within us to reconcile our own pasts, forgive ourselves for mistakes, and experience our deepest hopes and dreams for a loving relationship and family. Things are often far from perfect in a lot of these story worlds. But we latch onto the hope of things getting better for the hard-working but flawed heroine and the sincere, heart-of-gold hero. We want them to find happiness just like we want ourselves and our loved ones to find peace and a good, loving life.
The couple in my new release, CAN'T STOP LOVING YOU, truly have a lot of fence mending to do. Separated by a tragedy in their teenage years, they haven't really spoken in twelve years. The story is about love, loss, friendship, family, and the idea that you have to confront your past in order to move on to the future.
Arabella D'Angelo worked hard to escape her past and move on—not an easy feat in her small town—until one day it returns in the form of her 6'2" darkly handsome, enigmatic first love, Roman Spikonos, who is settling back into town to take over his grandfather's orchards, right next to her traditional Italian family's garden center.
Arabella fell in love hook line and sinker with Roman Spikonos in high school. Their love was explosive, wonderful, and all-consuming…until she found herself pregnant, causing her to leave her private high school and give up her scholarship to the out-of-state she'd dreamed of attending. Yes, she was that girl in high school. And just like that, all her dreams fell apart. The life she'd imagined was nothing near the life she was suddenly forced to live.
And because of the anger of her traditional Italian father, she had to make an awful, heartbreaking choice that cost her everything. And then she had to somehow find the strength to move forward with her life.
My heroine undergoes a tremendous amount of growth as she is forced to confront feelings she's swept under the rug for years, not only with Roman but also with her very supportive friend Ethan, and last but not least, her own father. CAN'T STOP LOVING YOU is a romance, and is told from both the hero and heroine's points of view, but I consider it first and foremost Bella's story.
I hope the end result is an emotional but hopeful read and a beautiful love story that took a very bumpy path to come full circle.
EXCERPT
:
Just then, Bella saw a man walking toward her from across the square. She looked the other way, pretending to be fascinated by a couple of little kids kicking up leaves. Because she'd know that sweeping, confident gait, that straight-as-a-cornstalk carriage, those big, strong shoulders anywhere. And the way her limbs were going weak, the way her heart had catapulted into her stomach like a basketball and her breaths were coming raggedly, her body knew it, too. All that told her that the man striding quickly toward her was no surfer guy. It was Roman.

She glanced up to find him standing there, wearing jeans and a black sweater. Looking like sin, as usual.

"Oh, it's you," she said, trying to sound disappointed, but she couldn't help smiling a little. "I'm expecting my big, burly, blond Swedish date." When she showed him the photo on her phone, his response was an emphatic grunt.

He sat next to her on the bench, his leg grazing hers unapologetically. He smelled like woodsy cologne and shaving cream, and it was making her giddy. Like he'd just had a shower and was going out for the night. Maybe he was. An image of him on a date with some gorgeous woman floated through her mind. Him laughing and sipping wine with someone and caressing her hand across the table.

She pushed back that image. It made her uncomfortable. Sad. It was only a matter of time before he met someone. He was too good looking, too funny, too chivalrous. Too everything.

His leg touched hers again, but he didn't say anything, like excuse me or oops. It seemed . . . intentional. Yet he sat there, focused on watching the sun sink over those gorgeous trees, that New England autumn post-card view . . .

She couldn't take it anymore. She moved away into her own personal space. "Oh, for the love of God, what are you doing here?"

He sat up a little straighter. Eyeballed her in a way that confused her . . . he seemed hesitant, very unlike him, who usually said what he meant and didn't play games. Finally he spoke. "Your date's not showing tonight."

"Oh." Great. Apparently she was being stood up based on appearance only, since Jess had told her she'd e-mailed her date a photo. That was confidence inspiring. And worse was that Roman knew she was being stood up. Not only knew but came bearing the news. Wait a minute . . . She stopped in the middle of gathering up her purse. "How do you know that?"

He leaned forward on the bench, resting his elbows on his legs, tapping his fingers together. "Trust me, he's not your type."

"You interfered with my date? How could you? I thought we talked about this."

Roman sighed heavily. He turned toward her and spoke. "Your date's not showing because he doesn't exist."

Her heart skipped a beat. Or two. "Did you annihilate him?"

"No, I made him up. I gave Jess a stock photo to show you."

"To play a joke on me?" Why would he do that? Her throat felt lumpy. Through everything, she thought at least they were friends. "That is the lowest—"

He grabbed her by the shoulders. "Bella," he said and shook her a little. "Look at me."

She did, through narrowed eyes. When she saw his face, all the fight whooshed right out of her, like a balloon let loose before it's tied. There was something different about him tonight. A graveness. The way he looked at her was just different, like he was not joking or being sarcastic. In fact, he looked dead serious, those big brown eyes staring right at her, those long, lovely lashes looking sinfully angelic on such a gorgeous hunk of man.

"I did it because I want to be your date for tonight." She must have still looked confused, because he said, "I knew you'd never agree to it the regular way."

All Bella's critical body parts were humming. She was filled with elation, with hope. Maybe it was wine or desperation or the upcoming birthday, she didn't know. But she had the distinct feeling she was about to do something reckless, and like it.

She must've looked dumbstruck because he repeated, "I want to take you on a date."

"Take me on a date?" she echoed. A bright bulb, she was indeed.

"Yeah, you know"—he pointed back and forth between the two of them—"go out together, you and me. Tonight."

"I'm not so sure that's a good idea. Our history, you know." Their history was a mess, and they both knew it.

"Right, right," he said, pretending to contemplate that. "But still."

But still what? "Why me?" she asked. It came out sounding very quiet and clogged, because she was having difficulty getting the words out.

"I think you know why." His eyes dropped to her lips. Her stomach dropped to her feet. Oh God.

Date him? That would be foolish. Do him? Even worse. To her horror she realized she wanted to. A lot.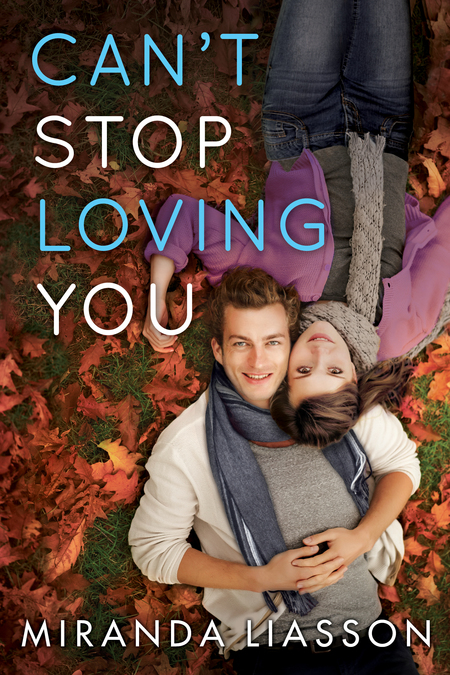 When it comes to her heart, Arabella D'Angelo has moved on—even though she still lives in Mirror Lake, Connecticut, a little tourist town with a long memory for mistakes. Ever the dutiful daughter of a cantankerous widower who holds grudges, Bella has spent the past twelve years raising her younger brother and making a name for herself as a successful psychologist. Now, when she isn't counseling a lonely-hearts club for senior women, she's humoring her matchmaking girlfriends. Bella resists the romancing of their blind dates, yet her friends hope she'll fall for a local and scrap plans for a fresh start in Chicago.
Then, just before Bella's thirtieth birthday, her first love, Roman Spikonos, returns to Mirror Lake. When he moves next door to her family's garden-center business to run his grandparents' orchard, it stirs up gossip—and a tempest of passions—just in time for pumpkin harvest. As Roman and Bella once again get caught up in a swirl of desire and heartache, not to mention her overprotective father's fury, Mirror Lake will soon find out whether the Italian hometown beauty and her unforgettable Greek god can stand a second chance.
Romance Contemporary [Montlake Romance, On Sale: December 6, 2016, Paperback / Kindle e-Book, ISBN: 9781503941533 / ]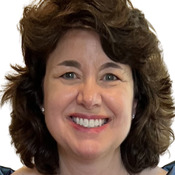 Miranda Liasson loves to write stories about courageous but flawed characters who find love despite themselves, because there's nothing like a great love story. And if there are a few laughs along the way, even better! She's a former Golden Heart winner who writes contemporary romance for Montlake Romance, Entangled, and soon for Grand Central. She lives in the Midwest with her husband, three kids, and Posey, a rescue cat with attitude.
GIVEAWAY:
E-copies of my first three Mirror Lake books if you comment on anything about Christmas movies—what you love about them, what's your favorite, etc.
Mirror Lake