Instead of trying to find your perfect match in a dating app, we bring you the "Author-Reader Match" where we introduce you to authors as a reader you may fall in love with. It's our great pleasure to present Annabelle Greene!
Writes:
Annabelle writes hot, heartwarming m/m romances set in the Regency period. Her debut novel, The Vicar and the Rake, is the story of the romance between Gabriel Winters and Edward Stanhope, Duke of Caddonfell. Gabriel's a repressed vicar, Edward practically invented the word 'scandal', and their adolescent friendship abruptly ended when Edward abandoned him. But now Edward's back in his childhood home, hiding from someone who wants him dead, and Gabriel needs to face his hidden feelings for his oldest friend.
There's also a secret society, a kitten named Buttons and a blackmailer brother who steals every scene he's in.
About:
Annabelle has had a book in her hand ever since she learned the alphabet, and retains a special love for the Mills and Boon romances she used to sneakily read while volunteering at the local library. She lives in Italy, where she's in a perfect relationship with pasta and an adequate relationship with a human. One day she'll write a book that rehabilitates the secret baby trope.
What I'm looking for in my ideal reader match:
Must love a bananas plot with at least one too many elements
Must expect acknowledgment of deeply entrenched societal prejudice and inequality amidst the carriages and cravats–it makes for a better romance!
Likes flawed, struggling heroes who are attempting to do their best, whatever that best may be
Enjoys an animal plot device, a child plot device, or both
Loves feeling All the Feelings, because there will be All of Them (hopefully)
What to expect if we're compatible:
Pacey plots with a lot of moving parts
Buckets of intense emotion
Vivid secondary characters who probably deserve novels of their own
Many Instagram photos of bread and cats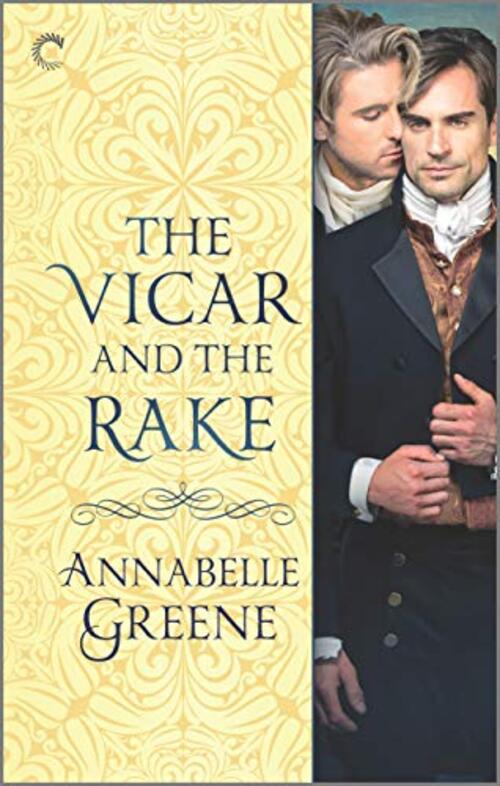 As a young man, Sir Gabriel Winters left behind his status as a gentleman, turning his back on his secret desires and taking a self-imposed vow of celibacy. Now he's a chaste, hardworking vicar, and his reputation is beyond reproach. But, try as he might, he's never forgotten the man he once desired or the pain of being abandoned by his first love.
Edward Stanhope, the Duke of Caddonfell, is a notorious rake, delighting in scandal no matter the consequence. With a price on his head, he flees to the countryside, forced to keep his presence a secret or risk assassination. When Edward finds Gabriel on his estate, burning with fever, he cannot leave him to die, but taking him in puts them both in jeopardy.
With the help of a notorious blackmailer, a society of rich and famous gentlemen who prefer gentlemen, and a kitten named Buttons, they might just manage to save Edward's life—but the greatest threat may be to their hearts.
LGBTQ Romance | Romance Historical [Carina Press, On Sale: October 12, 2020, e-Book, / eISBN: 9780369700070]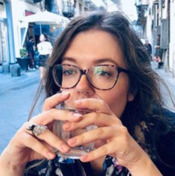 Annabelle Greene writes hot, heartwarming historical romances with plenty of humor. When she isn't crafting the perfect HEA, she's making pasta or walking along Italy's beautiful Adriatic coast. Her first novel, The Vicar and the Rake, is now from Carina Press.