Mid-century American realist painter Edward Hopper is celebrated for Nighthawks, his 1947 work in which customers in an all-night diner are viewed through a plate glass window lit by a neon light, and his 1927 Automat, where a girl in a cloche and fur-trimmed coat gazes pensively into a coffee cup in a lonely cafeteria. Hopper returned to that enigmatic woman again and again. He painted her throughout his career.
In AUTOMAT, Denver Art Museum Conservator of Paintings Lily Sparks pursues a killer who targets actresses who bring Hopper's works to life. Lily's perfect eye tells her the man in Hopper's paintings also holds clues to the killer's identity. And just as the famous artist kept painting the same iconic woman, the killer must keep killing her.
Five top Hopper paintings convince Lily she's on the right track.
Hopper started out illustrating trade magazine covers. In 1906, on his first trip to Paris, he painted the watercolor Couple near Poplars. In the style of the day, a Gibson girl with upswept hair and a pinafore over her corseted waist stands with a beanstalk of a man with a pencil moustache and a beret. He's trying to draw her closer, but her lips are set, her arms are folded tightly across her chest, and her trim leather boots point firmly away from his.
Hopper almost always painted his woman in profile or looking down. In Summer Evening (1947), a blonde and her guy lounge on the rail of a wooden porch after a date. In chinos and a dark T-shirt, he leans toward her imploringly, while she, in pink bandeau and shorts, stares sullenly at her feet.
The young woman in Hotel Room (1931), is viewed through an open hotel room door. Her shoes are kicked off, and a satchel and valise are on the floor. With her hair bobbed, and in a boyish chemise, she slumps at the edge of a bed studying a train schedule in her lap.
In Room in New York (1932), an apartment window opens onto a couple in evening dress. Hopper's woman sits at the piano with her hand touching a key; her husband is engrossed in a newspaper. Separated by a small table, they are continents apart. Is her hand poised to crash down on the keys?
In Western Motel (1957), one of Hopper's final paintings, his woman at last makes her move. For the first time, she looks directly at the viewer. Hair and shoulders pulled back, she sits upright at the foot of a neatly made bed and stares resolutely out from the frame. Her bags, packed and tagged, stand by the door. Behind her, a picture window signals freedom and the future awaiting her: blue sky, mountains, an Aztec green Buick sedan with a sporty chrome bombsight on the hood. Boxer shorts are draped over a chair. She's leaving–without him.
These five paintings tell Lily that Hopper's woman is determined to break free. The Gibson girl who shrank from her swain's touch is the one on the summer porch looking down as her date leans in. The young woman studying the train schedule and the frustrated wife at the piano became the woman determined to drive off in that sporty green sedan. But will the killer let her?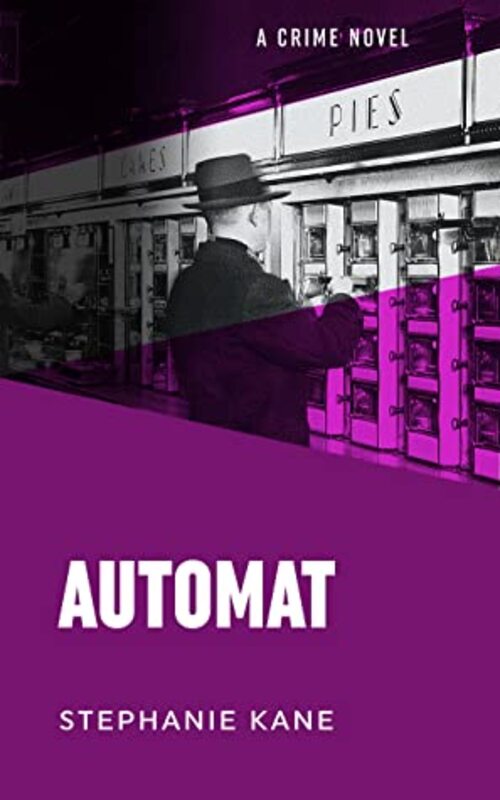 "Kane delivers yet again for fans of fine art and whodunits" –Kirkus Reviews
Who is the enigmatic woman in Edward Hopper's famous painting, Automat? When the young actress playing her is brutally murdered at the launch of The Denver Art Museum's blockbuster Hopper exhibition, Conservator of Paintings Lily Sparks feels compelled to use her special gift of discernment to solve the crime. Her perfect eye tells her that just as the celebrated artist kept painting the same iconic woman, the killer must keep killing her.
The stony blonde in Hopper's paintings never aged. As Lily's hunt takes her from the artist's early years in Paris to her own museum's exhibition to the theatrical company bringing the paintings to life, she realizes the man in Hopper's paintings also holds clues to the killer's identity. Is stepping into a painting herself the only way Lily can stop him?
Automat is Stephanie Kane's second crime novel set in the art world featuring Lily Sparks. It follows A Perfect Eye, which Kirks Reviews calls, "An artistic thriller that will keep readers guessing."
Mystery | Mystery Woman Sleuth | Thriller [Cold Hard Press, On Sale: October 15, 2020, Paperback / e-Book, ISBN: 9781733671545 / ]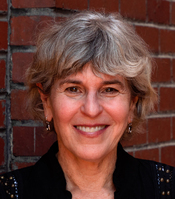 Stephanie Kane is a lawyer and award-winning author of four crime novels. Born in Brooklyn, she came to Colorado as a freshman at CU. She owned and ran a karate studio in Boulder and is a second-degree black belt. After graduating from law school, she was a corporate partner at a top Denver law firm before becoming a criminal defense attorney. She has lectured on money laundering and white-collar crime in Eastern Europe, and given workshops throughout the country on writing technique. She lives in Denver with her husband and two black cats.
Extreme Indifference and Seeds of Doubt won a Colorado Book Award for Mystery and two Colorado Authors League Awards for Genre Fiction. She belongs to Mystery Writers of America, Rocky Mountain Fiction Writers and the Colorado Authors League.