Danielle: Welcome back to Fresh Fiction, Annabeth! Congrats on your new release, SAILOR PROOF. Can you give us the quick elevator pitch for this book? 
Annabeth:  This is my new military romance LGBTQ+ series. Readers who loved my Out of Uniform series will love this best friend's little brother romance which has a heaping helping of fake dating, close proximity, only one bed, and big feels in a low-angst package!
This is the start of a new series for you! What do you like about starting new series? What are some of the challenges?  
I love getting to explore a new universe, discover interesting side characters and places, and I actually love the research aspect. Here, I got to research Navy subs, Seattle, and the Olympic Peninsula. It was hard because of COVID-19 because I couldn't actually go places and had to rely a lot on memories as well as tons of pictures, videos, documentaries, blogs and more. 
To make his ex jealous, Naval Chief Derrick Fox wants to return home with what appears to be a new boyfriend. But his plan goes awry when he and the fake BF, Arthur, start to have very real feelings. Fake dating is one of my favorite romance tropes! Do you have a favorite romance trope to write? What about to read?  
I too love fake dating. And best friend's brother. I love most tropes, but I think I probably love age gap most to read. I also love reading enemies to lovers. To write, I think my favorite would have to be close proximity, which we also get in SAILOR PROOF.
Derrick is something of a quintessential military man—buttoned up and always put together no matter the situation… whether he's deployed overseas or he's suddenly in the middle of a camping trip with his fake boyfriend's entire family. Arthur definitely gets under his skin, in the best way! How do you think Derrick handles the murky territory he finds his feelings in when he starts to hang out with Arthur?  
I think Derrick is surprised by the depth of his feelings for Arthur. Like a lot of service persons, he worries that being in a relationship with him will be too hard on Arthur and is reluctant to let Arthur take that risk. I also liked how Derrick discovered his sense of fun again through Arthur. The ability to let go and enjoy something silly was a big part of his journey. I think I most appreciated how he plunged ahead though. He's not one to back off from a challenge, and I liked that about him a great deal.
Arthur comes from a multiple-generation military family, and he's always felt different than most of them. He's passionate about music, has zero athletic ability, and is torn about getting involved with a Naval officer. How does his new relationship with Derrick change his views on himself and his outlook in general? 
Arthur has a journey here where he starts out being very anti-military relationships. He feels like the person staying on the homefront has a really rough time of it, and he's not wrong. It IS hard to be in a military relationship. But what Arthur comes to understand is that Derrick and other personnel are ALSO making sacrifices and also having a rough time of it. It's not all on the person left behind. And he comes to see that there is a certain satisfaction in being Derrick's safe place, in making sure that Derrick has something to come back to, and in being a soft place for him to land. I also see Arthur's journey as one of new maturity as well.
You've written military romances before, but I'm wondering what kind of research you did for SAILOR PROOF! Was there anything new you learned about that was particularly interesting?  
I did a lot of research! I watched videos of subs and did a ton of research into life on a sub. One of the most fascinating things to me was how medical crises are handled on a sub. I can't imagine the stress of having someone with a medical emergency in the middle of the ocean with only medical personnel by phone to coach the medic through the situation. I also found it fascinating how they pass the time while deployed. Life on a sub is really interesting! I also absolutely loved my research into the Olympic Peninsula and I can't wait to visit it again with my new knowledge in tow.
What can readers expect from you next?  
Book two in this series, SINK OR SWIM, is arriving in Feb! I'm so excited! Calder gets a big, fluffy HEA in a most unexpected way! But prior to that, I'll have my holiday release, THE GEEK WHO SAVED CHRISTMAS. That one is a grumpy/sunshine, neighbors to lovers, holiday romp. If you love Hallmark, but wish there was more LGBTQ+ rep in holiday movies, this is the book for you!
Rapid Fire Random Questions
Favorite animal:  Dogs!
Coffee or tea:  Always coffee!
Favorite book to re-read:  So many books would qualify here. I'm going to have to go with NR Walker's Yanni's Story or one of Keira Andrews' many amazing holiday romances which are my comfort read go-to.
Beach or mountains:  Both! In Oregon, we get both and I love it.
When you were younger, what did you want to be when you grew up?: I always did want to be an author 🙂
Dream vacation:  Right now, I'd love a week on the Oregon Coast more than just about anything, but someday, I really want to do Alaska.
Aside from reading and writing, what are your hobbies?: Knitting, cooking, table top gaming, and walking.
Five people you'd invite to your book club (dead, alive, fictional, etc.!):  My mom, my friend Edie Danford, author Zoe York, Michelle Obama, and one of my IRL friends because I'd love each of their perspectives on the novel discussed in the book club!
Favorite movie:  Pitch Perfect
You have a totally free afternoon – no deadlines, no obligations, no Twitter notifications!  What do you do?: Nap? Barring a nap, I'd probably read or knit or watch a movie, or all three! And order some Thai food for lunch 🙂
Shore Leave #1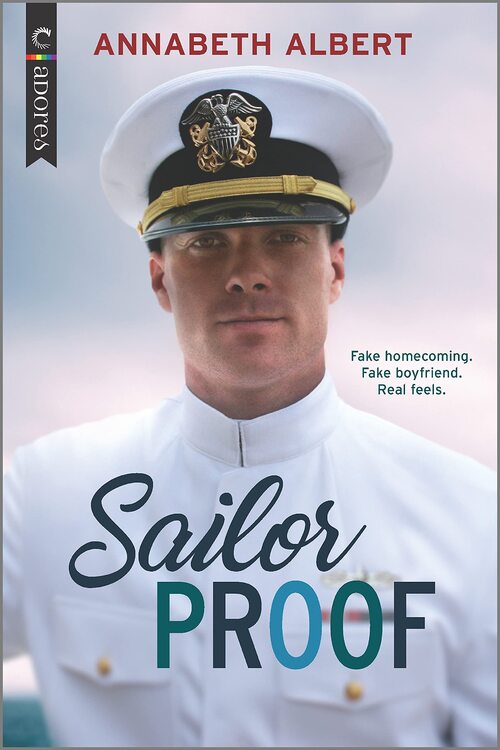 An LGBTQ Romance
The sexy Navy chief and his best friend's adorkable little brother…
It's petty, but Naval Chief Derrick Fox wishes he could exact a little revenge on his ex by showing off a rebound fling. His submarine is due to return to its Bremerton, Washington, home base soon and Derrick knows all too well there won't be anyone waiting with a big, showy welcome.
Enter one ill-advised plan…
Arthur Euler is the guy you go to in a pinch—he's excellent at out-of-the-box solutions. It's what the genius music-slash-computer nerd is known for. So when he finds out Derrick needs a favor, he's happy to help. He can muster the sort of welcome a Naval Chief deserves, no problem at all.
Except it is a problem. A very big problem.
When Arthur's homecoming welcome is a little too convincing, when a video of their gangplank smooch goes enormously viral, they're caught between a dock and a hard place. Neither of them ever expected a temporary fake relationship to look—or feel—so real. And Arthur certainly never considered he'd be fighting for a very much not-fake forever with a military man.
Romance LGBTQ | Romance Military [Carina Adores, On Sale: September 28, 2021, Trade Size / e-Book, ISBN: 9781335984920 / eISBN: 9780369703835]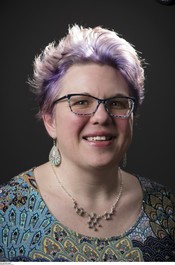 Annabeth Albert grew up sneaking romance novels under the bed covers. Now, she devours all subgenres of romance out in the open—no flashlights required! When she's not adding to her keeper shelf, she's a multi-published Pacific Northwest romance writer.  She has penned many critically acclaimed and fan-favorite LGBTQ  romance series.
Emotionally complex, sexy, and funny stories are her favorites both to read and to write. Annabeth loves finding happy endings for a variety of pairings and particularly loves uncovering unique main characters. In her personal life, she works a rewarding day job and wrangles two active children. She's a compulsive knitter, late night reader, obsessive gamer, and happy bi-pride flag waver.
***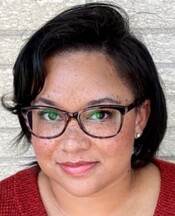 Danielle Jackson is a contemporary romance author (her debut novel with Berkley will be out in 2022!), avid reader, lackluster-yet-mighty crafter, and accomplished TV binge-watcher.
Once upon a time, she was a publisher publicist and continues to cultivate her love of books and reading by chatting with the best authors in the business as the Editorial Manager of Fresh Fiction and co-host of the Fresh Fiction podcast. Danielle is one of the Boozy Book Broads, a monthly author chat show streamed live on YouTube. She also moderates panels, interviews authors, and hosts a book club at Love's Sweet Arrow, the romance-focused independent bookstore.
Danielle lives in Chicagoland with her very own romance hero husband, darling daughter, and two tempestuous cats. Follow her on Twitter and Instagram, @DJacksonBooks.