CHAPTER SIX
San Francisco
On Monday, Hannah made the biggest decision of her life.
In response, her mother called a man named Dayo. And a day later, Dayo emailed Hannah a business class plane ticket. Destination: Lagos, Nigeria.
On Thursday, a day before her departure, Hannah pushed a fork through bits of kale and tried to ignore the anxiety that had given her a sleepless night and an unproductive morning in the office. Despite her attempt, the nerves were impossible to disregard. She tossed the fork on the plate and huffed.
"Not hungry?" Flo said, pulling round sunglasses from the crown of her head and over her narrowed eyes. "You've hardly eaten a thing."
"I don't have much of an appetite today." A fly buzzed above Hannah's head. She swatted it and protected her drink with one hand over the rim. The salad, she didn't bother to guard. She had given up on it, her growling stomach be damned.
"Maybe we should have gotten a table inside." Flo dipped sweet potato fries into a glop of ketchup. "It's so damn hot today."
And the massive umbrella wedged in the middle of the round table did very little to ease their discomfort. The humid air moved sluggishly, transporting a nauseating concoction of cigarettes, fried food, body odor, and old trash. Hannah surveyed the outdoor space––people conversing, cutlery clicking against each other, servers gliding through the cluster of the lunch crowd. Their waitress was nowhere in sight.
"Hannah, what's going on?" Flo sipped her Pepsi; her small lips left an imprint of red on the white straw. "You seem tense. Is it about Nigeria?"
"Yeah." She gave up on tracking down their waitress and looked at Flo's tinted Ray-Ban glasses. "I'm supposed to be leaving tomorrow, but…"
"But what? Are you having second thoughts?"
"Yes. Absolutely. I don't even want to go, but my mom wouldn't give it a rest."
All weekend, Hannah received numerous pestering phone calls and text messages from her mother, each persuading her to go on the trip. It had driven her insane and eventually driven her to say yes.
"She's convinced going will be good for me or something." Her shoulders slumped. "I don't know."
"Well, maybe it will be. Just think about it." Flo leaned into the table, her chest pressed against the rounded edge. "You have a whole 'nother family on the other side of the world. That's kind of amazing."
"I don't need another family. I have my mom."
For years, it had been just the two of them. Her mother, orphaned at sixteen, had only one living relative—her grandmother. Though, she had died when Hannah was six. With no one else, only the two of them, they'd created their own family. It was small, but it was everything a family should be. Hannah's childhood had been filled with love, warmth, and stability. Her mother had always been there—at every school event, every dance rehearsal, and tennis match. But she wasn't just there physically. Even as a young single mother juggling a full-time job as a middle school teacher, she had been present emotionally. Hannah grew up in a happy home, with a mother whose disposition was calm, tender, and sweet. They laughed a lot—in the kitchen as they failed at new recipes, on the couch as they watched cheesy romantic movies, and on the long rides they occasionally took through the countryside. There were so many memories of holidays and birthdays and vacations—so many good memories. Even with only one parent, Hannah had never lacked the essentials. She'd always had everything she needed. Even now.
"My mom's enough," she said gently. "She's all the family I need."
"Yeah. Of course." Flo smiled. "I know. And I'm not saying push your mom aside and make room for your siblings. I'm just saying it's a cool opportunity to get to know them. This might be a good thing, Hannah."
"A good thing?" She scoffed. "I don't even know what I'm getting myself into."
She would be walking into the unknown alone. And though her mother had offered to come along, Hannah believed it was best she stayed in San Francisco––far away from her father's possibly resentful and unforgiving wife, who might consider her the other woman.
"Honestly, I don't know what to expect. What if his family doesn't like me? What if they think I'm some sort of imposter because—let's face it—I don't exactly fit in?"
"And what if they love you? What if you totally fit in because you're family? What if this turns out to be the best decision you ever made?"
Hannah considered the possibilities and uncertainties of the "what if" scenarios and shrugged. "But what about the Youth Hope Center? Their annual fundraiser is happening in a few weeks, and I'm supposed to help prep."
She'd assisted in organizing the event since volunteering at the center five years ago. The fundraiser was usually a fun night for the kids, who dressed up and met some of the donors who enabled the center to have summer camp and computers and after school activities like rock climbing and swimming. The event was important, and Hannah thought it would serve as the perfect excuse to cancel her trip.
"Maybe I should just stay. In case someone at the center needs me."
"You'll be gone for only a week. There'll be enough time to prep for the fundraiser when you get back. Stop looking for a way out."
"Ugh. Fine."
"Besides," Flo said, "keep in mind that if you need backup while you're down there, just call me and I'll be there."
"Really?" Hannah laughed. "You'd leave your job, your clients and come to Nigeria."
"Absolutely. With my fists ready to give a smack down to anyone who messes with you. Don't underestimate me. Remember in college when I punched Brian Thomas for getting too touchy with you?"
Hannah would never forget the day Flo's small fist came in perfect contact with the cocky frat boy's nose. There had been blood and tears and neither had come from Flo.
There was no doubt about it. If Hannah needed reinforcement in Nigeria, her best friend would be there, offering both moral support and combative defense.
It made her feel slightly better.
From THE SWEETEST REMEDY by Jane Igharo. Used with the permission of the publisher, Berkley. Copyright © 2021 by Jane Igharo.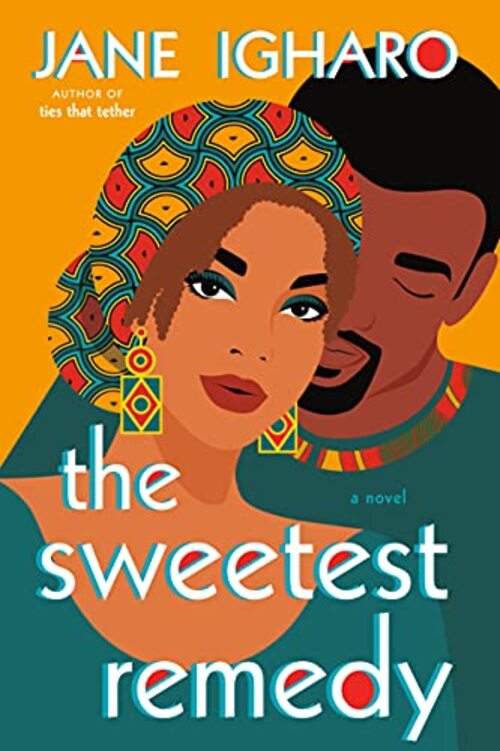 When a woman travels to Nigeria to attend the funeral of the father she never knew, she meets her extravagant family for the first time, a new and inspiring love interest, and discovers parts of herself she didn't know were missing, from Jane Igharo, the acclaimed author of Ties That Tether.
Hannah Bailey has never known her father, the Nigerian entrepreneur who had a brief relationship with her white mother. Because of this, Hannah has always felt uncertain about part of her identity. When her father dies, she's invited to Nigeria for the funeral. Though she wants to hate the man who abandoned her, she's curious about who he was and where he was from. Searching for answers, Hannah boards a plane to Lagos, Nigeria.
In Banana Island, one of Nigeria's most affluent areas, Hannah meets the Jolades, her late father's prestigious family—some who accept her and some who think she doesn't belong. The days leading up to the funeral are chaotic, but Hannah is soon shaped by secrets that unfold, a culture she never thought she would understand or appreciate, and a man who steals her heart and helps her to see herself in a new light.
Romance Comedy [Berkley, On Sale: October 12, 2021, Trade Size / e-Book, ISBN: 9780593101964 / eISBN: 9780593101971]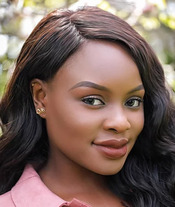 Jane Abieyuwa Igharo was born in Nigeria and immigrated to Canada at the age of twelve. She has a journalism degree from the University of Toronto and works as a communications specialist in Ontario, Canada. When she isn't writing, she's watching "Homecoming" for the hundredth time and trying to match Beyonce's vocals to no avail.