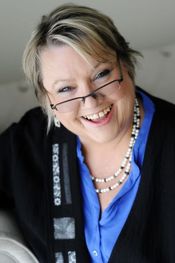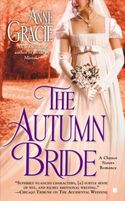 There are two kinds of readers in the world — those who love analyzing a book, talking about themes and metaphors and some of the literary devices used and what the author was really getting at — and those  who hate analyzing, who just want to read and enjoy a book and who maybe want to have a bit of a fangirl gush and tell their friends if they love it, or move on to the next book if they don't. The first type of reader will often belong to a book group; the second to a book club.
But there's more than one reason to belong to a book group.
A book group — well, I call it a literary society, because that's what they called them in the Regency era — plays an important role in my new novel, THE AUTUMN BRIDE. But it's not to understand books better — it's to meet men.
Abby and her three impoverished "sisters" (in reality, one sister and two friends) have been taken under the wing of recovering invalid, Lady Beatrice Davenham, who has claimed them as her nieces. Lady Beatrice wants to help the girls to find husbands, but her autocratic nephew, Max, Lord Davenham knows perfectly well they're no relation, and utterly forbids her to take these impostors into society.
So how can the girls meet suitable men? They could go walking in the park at the fashionable hour, of course, but unless they're connected with other members of society, any offers they'd be likely to get would be highly unsuitable.
Abby and the girls have introduced the bedridden Lady Beatrice to the delights of a good book. They read to her aloud from some of their favorite stories. When her old friend Lady Beddington comes to visit, she waits while Abby finishes reading the chapter aloud, and at the end she says:
"Bless my soul, I never knew a book could be so entertaining."
"I know," Lady Beatrice said. "Before these gels came to live with me, I can't remember when I last read a book. All the books I'd ever been made to read were dreary, improving things, full of morals and lessons and homilies or facts—and that's when I could understand the dratted things. But Abby and the gels always find the most thrilling tales, and the only thing that's improved when we're finished is my mood."
This gives our heroine, Abby, an idea. If they can't go into society, they'll bring society to them. How? By forming a literary society while Lord Davenham is away on a business trip.
"A literary society?" Lady Beatrice exclaimed, screwing her nose up. "Where they discuss books nobody wants to read, and everyone pretends they're all very learned and compete to say the most intelligent things?" She grimaced. Her old friend nodded in agreement.
Abby leaned forward eagerly. "Ah, but this won't be that sort of literary society. It will be fun."
"Fun?" Lady Beatrice said doubtfully.
"It'll be much the same as we already do—one of us will read a chapter at a time, aloud, and then we'll have conversation, tea and cakes, just as we usually do."
Lady Beatrice's eyes narrowed. "No clever remarks? No looking for metaphors and themes and hidden dratted meanings?"
"Not if you don't want them," Abby said. "It will be your literary society, after all, and you will make the rules." Lady Beatrice clearly liked the sound of that.
"Just for the story, then, and the company?" Lady Beddington asked.
Abby nodded. "What do you think?" It wouldn't exactly introduce Jane to eligible men, but at least they'd have made some connections with their mothers and aunts.
"A literary society for people who don't want to be improved," Lady Beatrice said thoughtfully. "Just a good story, with wine and cakes . . . I like it." She looked at Abby and added, "The kind of thing an eligible young man could be prevailed on to escort his mother to."
"I'm not so sure of that. It's not really a young man's cup of tea—"
"Nonsense, we only need to get them here the first time. Once they meet those pretty gels, they'll be fighting to come back."
Abby laughed. "I like your optimism."
You'll have to read the book to see how they fare. And how Lord Davenham reacts.
So do you belong to a book group or not? Do you like analyzing books or do you just want to read and enjoy them? And if you love a book, who do you usually share your pleasure with?
I'll send a copy of THE AUTUMN BRIDE to someone who leaves a comment.
To comment on Anne Gracie's blog please click here.