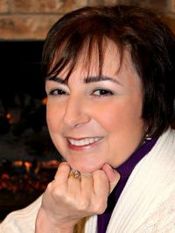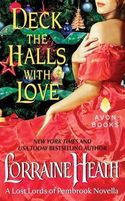 It's such a pleasure to be here with you at Fresh Fiction today. I always find blogging to be an enjoyable challenge. What can I say about my books that I haven't said before?
I am a by-the-seat-of-my-pants writer. While I have a general idea of where the story is going and who the main characters are, I seldom know the specifics and details of the story. I don't always know who they might run into or who will have an influence on the character or the story.
As I'm typing along, so many characters suddenly walk onto the page. As the author, I feel like I should at least know who the important ones are, but that's not always the case. I didn't know that the Rose sisters (The Rogues and Roses trilogy) had a brother until he slouched against a doorframe and introduced himself to the heroine in A DUKE OF HER OWN. I didn't realize that the Duchess of Ainsley (London's Greatest Lovers) would in fact have a wonderful lover herself, not until Leo made his appearance. I had always planned for her to be pining away for her first true love and that they would get together by the end of the series. But then Leo was so kind and so in love with her—and played a part in helping each of her sons find love—how could I not give him his happy ending?
Chetwyn was the same way. When he first appears in LORD OF TEMPTATION, he's such a likeable fellow, trying to do right by his brother, trying to ensure that Lady Anne finds happiness. Near the end of the story, on the morning of his wedding day, he goes to see Lady Anne, the woman who is to become his wife and asks her if she loves Lord Tristan.
"Do you love him, Anne?"
Tears burning her eyes, she shook her head. "It doesn't matter. The sea is his home … and what sort of life would that be for a lady?"
"If it includes love, I should think it would be a very wonderful life, indeed."
I fell in love with him at that moment. I couldn't help myself. I wanted him to have his own happy ending, but the Lost Lords of Pembrook was to be a trilogy. So what do with Chetwyn? Thankfully, my editor was agreeable to me writing a novella for him. The electronic version of DECK THE HALLS WITH LOVE came out December 18, 2012. The print version was made available January 22, 2013.
We discover that Chetwyn was more of a hero than we thought. He was willing to give up his own heart's desire in order to marry Anne, but now that he is free, he's going to have quite the time of it convincing Lady Merry that she should trust her heart to him once again.
Who are some of the secondary characters that you've encountered in stories you've read that you would like to see have their own happy ending?
Two lucky posters will receive a print or electronic copy (winner's choice) of DECK THE HALLS WITH LOVE.
To comment on Lorraine Heath's blog please click here.