1–What's the name of your latest release? 
Revelations of a Secret Princess
2–What is it about? 
When Princess Caro discovers the daughter she'd believed dead is still alive, she'll do whatever it takes to be with her. Even taking on the role of nanny in disguise, because her little girl's guardian is one of the world's most powerful men who has no intention of giving her up. This story is full of secrets, scandal and passion.
3–What word best describes your heroine? 
Desperate.
4–What makes your hero irresistible? 
The tender, caring side he hides behind his stern façade.
5–Who are the people your main characters turn to when they need help? 
Each other!
6–What do you love about the setting of your book? 
The Swiss Alps. It's a little like the setting for The Sound of Music but with higher mountains, more meadow flowers and better chocolate. Plus there's a castle set high on a mountain. Sigh.
7–Are you a plotter (follow an outline) or a pantster (write by the seat of your pants)?
Pantster, or as I prefer to call it 'organic writer'  I know my characters and conflict and go from there.
8–What is an ideal writing day for you? 
No phone calls, a really intense scene I can get my teeth into and my characters' voices in my head.
9–Do you listen to music while you write, need total silence, or do you have the TV on?
Silence (well, I don't mind the sound of the birds in the trees).
10– How do you approach research? 
With enthusiasm! This time it involved location research in the Alps. 
11–What is your publishing journey story? 
Began writing when my children were little and I had some time off work. Loved it! Kept writing when I went back to work. First published with short stories in national magazines, then a small local press, but my aim was always Harlequin Presents because that's my first love (all that passion and drama plus exotic settings and seriously sexy heroes). I'm now working on my 42nd Presents story – could it get any better?
12–Do you have critique partners/writing groups you want to give a shout-out to? 
Fellow romance authors Anna Campbell and Michelle Douglas always give great support and love to play 'what if' when I face plot tangles.
13–What're the most frustrating things about being an author? 
Times when I feel I could write a lot but have to stop because I know there's something not quite right with the story. I've learned it's better to wait and sort it out than take a wrong turning and backtrack.
14–What's your favorite scent?
We're in drought here so I'd have to say the smell of rain.
15–What movie will you watch no matter what if it's on TV?
Love Actually.
16–Do you like breakfast, lunch, or dinner best? 
Any of them, if they're with good friends and we have lots of time to linger and enjoy.
17–What's one thing you wish you knew more about? 
One thing? You must be kidding. There are so many fascinating things I need to learn about.
18–What's the silliest thing you've recently done?
Getting tendonitis while trying to finish a book. Ouch!
19–What can readers expect from you next? 
Contracted to Her Greek Enemy is out in April/May. Think of cruising the Greek islands with a sexy hero. My heroine is stuck in close proximity to a man she hates yet finds herself drawn to.
20–How can readers reach you? 
I love chatting with readers! There's Facebook https://www.facebook.com/anniewest.author, email annie@annie-west.com or subscribe to my newsletter http://www.annie-west.com/newsletter-signup/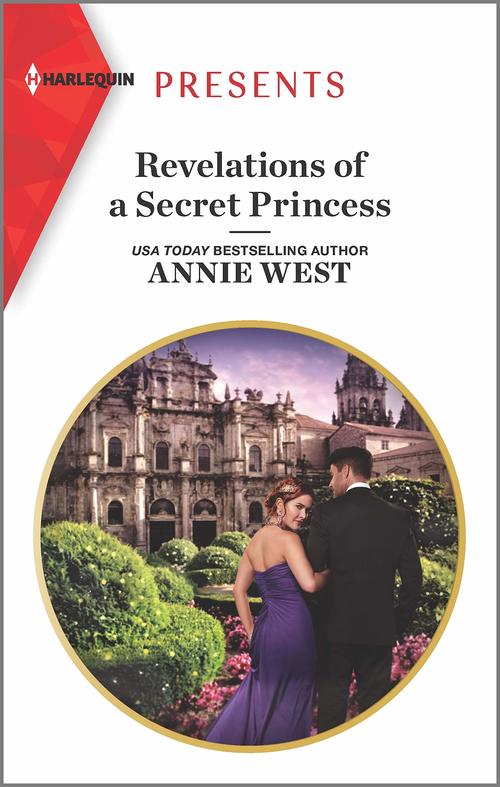 A princess in disguise. . .
To find her precious daughter, stolen from her at birth, Princess Carolina will do anything. Including masquerading as a nanny! Jake Maynard, her daughter's uncle, is all that's standing in the way of the reunion Caro has yearned for. If only her body got the message he's the enemy. . .
Caro knows this powerful billionaire won't give up the only family he has left. Yet after years of emotional numbness, Jake is reawakening her! He shows Caro a life filled with passion, not protocol, but what will happen when Jake discovers her true identity?
Romance Contemporary | Romance Series [Harlequin Presents, On Sale: March 1, 2020, Mass Market Paperback / e-Book, ISBN: 9781335148384 / ]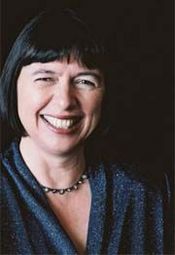 USA Today Bestselling author Annie West loves writing passionate, intense, contemporary love stories, and not just because it gives her the perfect excuse to avoid housework! She is published in 25 languages across 34 countries and has won the Romantic Times Reviewers' Choice Award and the Romance Writers of Australia Romantic Book of the Year. Annie loves sexy, emotional romances about charismatic heroes and feisty heroines who are their perfect match. She lives on Australia's east coast and her favourite things are books, good company, good food and travel. Annie loves hearing from readers!