When I decided to write a book about a bestselling author who is way past deadline and struggling with writer's block, let's just say that I didn't have to look too far for inspiration. It's something I've dealt with ever since I sold my first book fifteen years ago.
Writer's block is one of those frustrating things that once you have it, you get caught in a downward spiral you can't climb out of, all while some well-meaning person tells you that there is no such thing and you should just write through it. Unfortunately, for many of us, that simply doesn't work. So what does?
For me, it was getting brave enough to look at what was stopping me from writing. Turns out it was a whole lot of limiting beliefs and a fear of being discovered as a fraud. Even writing this post is nerve-wracking in case someone thinks I don't know what I'm talking about, or that it's self-indulgent to even bring it up. Weirdly though, it's being able to accept the idea that some people will definitely think those things, which has helped me. Truth is that we can't change what anyone else thinks, and it's not our job to.
So, these days I try and write a list of all the things people might not like about me and my books. Then I ask myself, even if those things were true, would it actually kill me? And of course, the answer is no.
For my hero, Adam Fitzpatrick, he only starts writing again when he's reunited with the woman who inspired his first book. And even then, the blocks didn't disappear immediately, but the more time he spends with the Laney, the more he's forced to confront his past and address his misbeliefs.
I'm curious if anyone else has experienced writer's block or some other kind of life block that's gotten in the way of you doing something you once loved.
Belles of St. Clair #2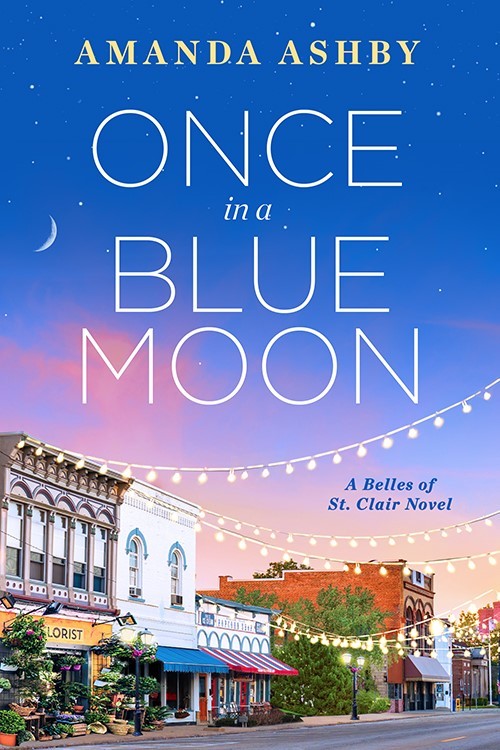 Florist Laney George has a successful business, amazing friends and big, big dreams–oh, and a broken heart. But she's working through that last one. Then the man she hoped to never see again shows up–and Laney's carefully ordered plans are experiencing technical difficulties.
Celebrated Author Adam Fitzpatrick planned to be in St. Clair for no more than a day. Sign the books, and get out. Same story, different day. What he didn't count on was Laney George, who happens to be the star of his somewhat fictional tale. She broke his heart years ago, and he'd gone a bit mad. Okay, maybe a lot mad–and he put everything in his book, never imagining it would be a world-wide best seller.
Now that he's seen her again, he wants answers. But it isn't just her that draws him in. It's the town, something is happening and for the first time in years. . . he can write again. If only he could convince the woman who hates him most to start a new chapter in their story.
Romance Contemporary | Small Town [Entangled: August, On Sale: February 17, 2020, e-Book, ISBN: 9781682815328 / eISBN: 9781682815328]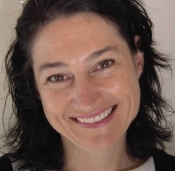 Amanda Ashby was born in Australia but now lives in New Zealand where she writes romance, young adult and middle grade books. She also works in a library, owns far too many vintage tablecloths and likes to delight her family by constantly rearranging the furniture. She has a degree in English and Journalism from the University of Queensland and is married with two children. Her debut book was nominated for a Romantic Times Reviewers Choice award, and her first young adult book was listed in the New York Public Library Stuff for the Teen Age. Because she's mysterious she also writes middle grade books under the name, Catherine Holt and hopes that all this writing won't interfere with her Netflix schedule.