I have been happily married to the same man for almost 21 years (I was a child bride…no really…well, I acted like a child) and I love him more than chocolate. We have three beautiful daughters and we still have fun just taking a drive together.
That being said, if Johnny Rzeznik (lead singer of the Goo Goo Dolls) showed up on my doorstep, all bets are off. In all fairness, my husband has a series of TV girlfriends who would make him forget he was married, so we're even.  As kind of a joke we came up with the idea of a once in a lifetime freebie.
What is a freebie you ask? Here is how we define it:
A freebie cannot be anyone we actually know, like it can't be my hot college roommate or the cute cop in town.
This is only a one shot deal. You get one freebie and that's it.
If it is ever used, it will never be mentioned again—that was for me, I know myself and I'd throw it in his face every time I got mad at him. "Why don't you ask (___insert hot chick of the month here___) to iron your shirt. I'm sure she'd love to."
The person has to be practically unobtainable. That's the whole point.
Now, do I think either one of us would ever use this freebie? Noooo. Let's face it, if we've been married for two decades, that means we're getting a little old, and gravity is not your friend after 30. It's the concept of a freebie that is fun to have. I guess I never grew out of that little girl who used to dream about marrying Eddie from Eddie and the Cruisers . I know I still love those rock and rollers. The badder, the better. (Yes, I know badder isn't a word, but the worse the better just sounds weird.) I love the attitude and the strut and the way a musician looks when he is caught up in the music. Something about a guy with a guitar, pouring all his blood, sweat, and tears into it absolutely does it for me.
In my book Storming the Castle the main character, Sam "Castle" Castleton is the combination of every bad boy rocker fantasy I've ever had. Sort of. He needs a lot of work and some serious people skills, but he looks like every bad boy rocker I've drooled over since I was old enough to understand what a bad boy rocker was. I like the idea of putting someone who is used to being treated like a god down in the dirt for a little while. Struggle can be strengthening, and Sam is going to need all the strength he can get.
So, who would be your freebie?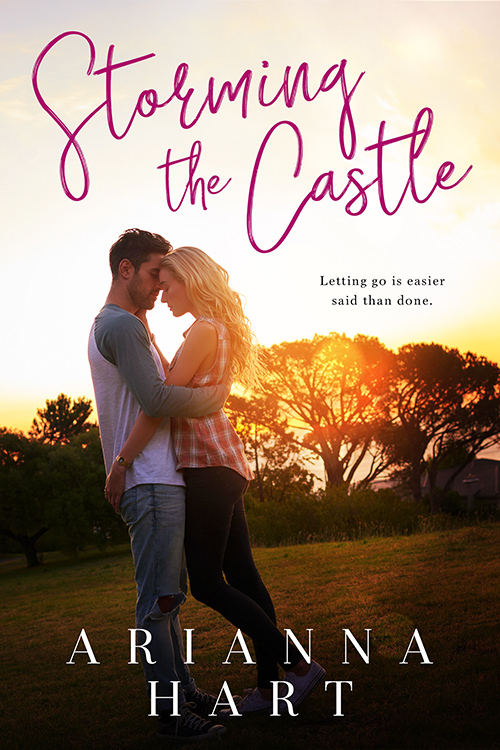 Letting go is easier said than done.
Sam Castleton has fame, houses all over the world, and one really big problem—he's got an album due and he can't write. All he wants is a quiet place to get his head straight. Dale, Georgia, seems like the perfect quiet spot to try to hear the music again and get some lyrics down on paper.
With her daughter's paternal grandparents making a sudden appearance and the difficulties of running her own lodge and being a single mom, Faith Adams doesn't have the time to worry about the mysterious stranger staying in one of her cottages, no matter how sexy he is.
Her newest guest may be surly, but his money is good, so she's willing to overlook his surly nature. If only she could ignore the way he awakens a searing hunger in her…
Romance Contemporary [Entangled Select, On Sale: June 26, 2017, e-Book, ISBN: 9781640631311 / eISBN: 9781640631311]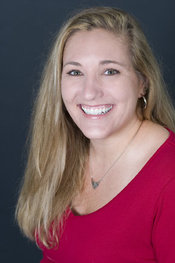 Arianna Hart is the author of more than 25 novels and novellas. She splits her non-writing time between teaching high school English, volunteering, getting her doctorate in education, and driving her children all over creation. She lives in New England with her three teenage daughters, extremely patient husband, a crazy Siberian Husky, and two Bengal cats. Although she loves to hear from readers, she's terrible about checking her social media, but she can be seen occasionally lurking on Facebook and Twitter.