I've seen your eyebrows quirk when I tell you I write fantasy. That little twitch of the brow is enough to alert me to your inner-realist. You want books that you can relate to, you think. Not a bunch of dragons and wizards and faeries. That stuff is for kids. You require grown up fiction.
Happily, I've converted quite a few nonbelievers like yourself. From grandparents that have never picked up a fantasy book, to hard-core historical romance buffs, The Tethered World Chronicles have made some unexpected fans. Fantasy themes, you see, are not so different from our everyday issues. In fact, they often bring the bottom line into sharper focus due to the larger-than-life contrasts of the characters and setting.
For your consideration, I've collected my top five reasons to read fantasy. I hope you'll test my assertions for yourself! I'd love to know if you ever read fantasy (and if so, what's your favorite book?). If you don't read fantasy, what's holding you back? One lucky commenter will receive an ebook of THE TETHERED WORLD to jump into right away.
Fantasy reflects our own flawed humanity on a grander scale. Some fantasy books include humans, others have entirely made up races. But either way, readers can see issues like discrimination, prejudice, and pride in a more objective way. They are not coming to the book as a conservative or liberal with their biases—which might normally make them dismiss a story that pushes against their belief system if it dealt with more familiar issues like politics and religion.
Fantasy provides the ultimate escape. Although fiction itself is a form of escapism, fantasy frees our imagination to a greater degree. Getting caught up in impossibilities can be refreshing for body, mind, and soul. In a world full of bad news and constant negativity, fantasy can offer an oasis of adventure while also reminding us that our own, personal dragons can be slain.
Fantasy encourages creative thinking. When an author takes us to places that are not on this planet, our brains work a little harder to imagine what that might be like. In the process, we tap into creative parts of our cranium that normally don't get exercised. Warning! This might lead to a reader creating worlds of their own to share with others. This is what happened to me after reading The Chronicles of Narnia 🙂
Fantasy clarifies reality. This may seem like a contradiction to #2, but it's really a two-sided coin. We may not have a system of magic in the daily grind (piles of laundry? Poof! Not any more…) but fantasy can teach us to see the significance of the little things. The joy of a birth, the impact of death, the beauty of a waterfall, the power of cleansing rain…these things are profound when we take time to acknowledge their influence in our lives. A little bit of magic, so to speak, is everywhere for everyone, if you know how to recognize it. Fantasy can provide that lens.
Fantasy reminds us that Good vs Evil is a universal problem. A hallmark of fantasy stories is the clash of darkness and light, usually culminating in an epic battle. It doesn't take a very perceptive individual to recognize the evil in this world. But evil is only distinguishable because we also see goodness and hope. In that way, fantasy also helps to clarify reality (see #4). Sometimes we need the reminder that good will, ultimately, defeat evil. That a Hobbit like Frodo, and children like the Pevensies, can take on and bring down dynasties of darkness. We all have a part to play in this ongoing battle here on earth, and fantasy clarifies that the struggle is real, and we all have opportunities to be everyday heroes.
The Tethered World Chronicles #3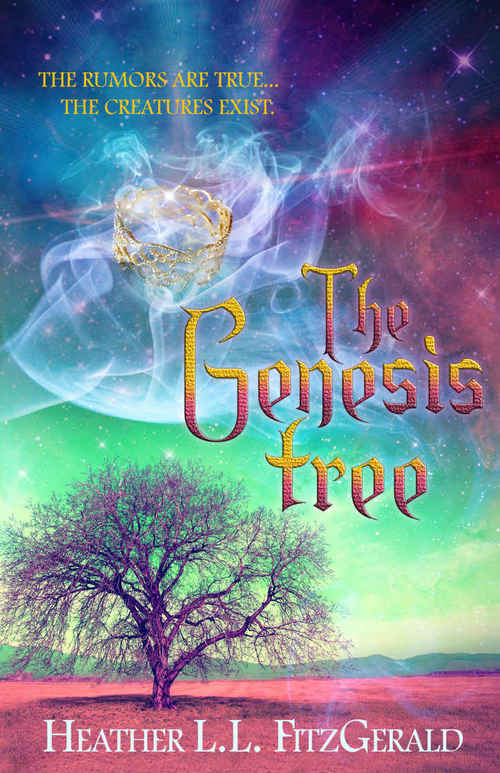 She took down the Nephilim queen—but can she and her brother save the kingdom?
Sadie Larcen may have defeated the traitorous Queen Estancia, but she's quite happy to be home with her family. Unfortunately, their fiendish neighbor, Mr. Marshall, is still up to no good. He's called a press conference with plans to introduce the world to a living, breathing Bigfoot.
As a Sasquatch expert, Sadie's mother Amy is coerced into lending her expertise to the spectacle. When Sadie and her brother Brady spy nefarious, uninvited guests at the gathering, they know there's trouble brewing in the Tethered World. The two are driven into separate, dangerous exploits as they are thrust back into the schemes of the forces of darkness. Schemes that include using their autistic brother Brock as leverage to seize control of the Flaming Sword and the Tree of Life. The Gargoyles and Trolls have an ambition that extends beyond dominating these powerful elements. They've set their sights on the Topside realm—with or without the help of Mr. Marshall.
Deception is rampant, the enemy is subtle, and love dares to tug at Sadie's heart amid the turmoil below. Once again, she and Brady will cling to God's faithfulness as they fight for the people and creatures they care for, and against the enemies they fear.
Will the cost be more than they can endure?
Science Fiction | Inspirational [Mountain Brook Ink, On Sale: June 1, 2017, Paperback / e-Book, ISBN: 9781943959297 / ]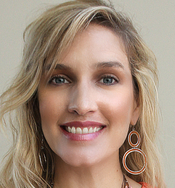 Heather L.L. FitzGerald writes from her home in Texas, while dreaming of being back in the Pacific Northwest, where she grew up. When her four kids were young, she enjoyed reading aloud until her voice gave out. (Her son, who is autistic, would just move on to his favorite audiobook). Certain stories became good friends—the kind you want to revisit. The kind you wish never needed to say goodbye. Those are the types of stories Heather aspires to write. Stories worthy of delicious coffee. Stories difficult to leave. She hopes you will find her YA Fantasy trilogy The Tethered World Chronicles to be one of those kind of tales. All three books, THE TETHERED WORLD, and THE FLAMING SWORD, and THE GENESIS TREE are available on Amazon or can be ordered at any book retailer.
Heather is a member of the North Texas Christian Writer's group, ACFW, CAN, and helps with the Manent Writer's group in Fort Worth, Texas. You can connect with Heather on her website/blog,  Facebook, Pinterest, Character blog: (Sadie's mother has a blog pertaining to legendary creatures), Twitter, Instagram, and Goodreads.