It seems that every romance reader has their own personal favorite tropes that they're drawn to when they select a romance to read. You know, those little hooks like secret baby, enemies to lovers, brother's best friend stories that they just can't get enough of? One of my longest standing favorite tropes is the Ugly Duckling to Swan/Makeover trope. You know, when the girl, for whatever reason, is never really "seen" by the man of her dreams until some miraculous makeover?
Fortunately, my idea of a swoony-worthy ugly duckling retelling has changed from when I was thirteen to now. Back then, it seemed the idea was that WE had to be the ones to change, like poor Sandy did for Danny in Grease. Today I'm glad that we can recognize that if our heroine ended up with a guy who only saw her AFTER the big makeover, she'd be stuck with a superficial twit who never really loved her for her inner beauty and character.
When I set out to write this ugly duckling story, I wanted the woman to be funny and spirited and already attractive in her own personal way—but lacking the confidence to see herself in the role of beauty to anyone. Benny Sorensen, I knew, would fit that bill, and the only man for her would be playboy and ad man Henry Ellison, her own personal Henry Higgins if you will.
Can I just say how much I loved and adored writing about Benny and had so much fun experiencing her coming into her own, despite her own misgivings and insecurities? She was so witty and charming and funny that Henry Ellison was bound to fall in love with her, and—I don't think I'm giving any spoilers when I say—he does fall for her. Hard.
Here's a quick peek at one such tutelage session:
"Get him talking about something he likes. Check. Nod and smile, look as if I'm hanging on his every word. Check. Giggle and laugh at everything he says because my brain is too soft and empty to have anything more to do than engage him. Check."
He smiled at the annoyance in Benny's voice. The disgruntled look on her face. "Oh, and don't forget to lean forward as much as you can, preferably in a low-neckline top with a lacy bra underneath."
"Should I baby talk, too? Maybe ask him if I can massage his feet?"
"If you think it might help." Her brows drew together in vexation again, and he chuckled. "Okay, I'm not saying you have to do all this. But—I'm not proud to admit this—all men, even the best of us, are still little boys underneath. We want to be assured that a woman likes us. Finds us irresistible. But it's a fine line. You want to be interested but not an easy conquest."
"I've lost half my brain cells just listening to all of this." She set her plate down.
"Just give it a try. Also, lick your lips a lot. You have great lips. You want to draw his attention to them. Make him want to kiss you."
"All those years in medical school, and now I'm resigned to licking my lips to elicit his interest. Great."
"You're forgetting the bigger picture. These are just little tricks, small steps you can take to initially capture his interest. His attention. Once Luke's looking at you with more than clinical interest and more actual bona fide sexual interest, then it's up to you to keep his attention. Engage him in any debate or whatever burning medical question you two might want. Just be sure that when it's all over he still wants to slip his tongue down your throat."
She wadded up her napkin and threw it at him. "You're disgusting."
He grinned. "But I know what I'm talking about."
For fun, I came up with a list of some of the most memorable makeover movies that I grew up with and loved.
Teen Witch (1989) ~ Watch
She's Out of Control (1989) ~Watch
She's All That (1999) ~ Watch
Never Been Kissed (1999) ~ Watch
Miss Congeniality (2000) ~ Watch
The Princess Diaries (2001) ~ Watch
The Devil Wears Prada (2006) ~ Watch
And last, for an awesome montage of the best makeovers in movie history, take a look at this: Watch
Do you have a favorite book or movie that features the Ugly Duckling Trope that I haven't mentioned? If so, I would LOVE to hear about it in the comments!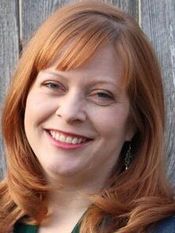 Ashlee Mallory is a USA Today Bestselling author of Contemporary Romance, Romantic Suspense, and Thrillers. A recovering attorney, she currently resides in Utah with her husband and two kids. She aspires to one day include running, hiking and traveling to exotic destinations in her list of things she enjoys, but currently settles for enjoying a good book and a glass of wine from the comfort of her couch.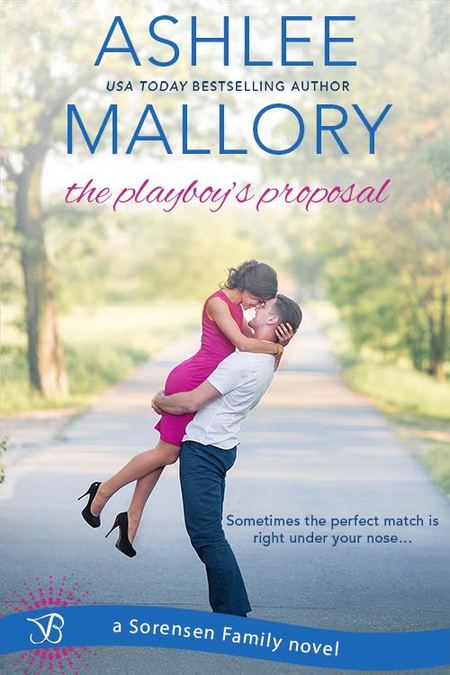 Doctor Benny Sorensen has had it up to here with her party-throwing playboy neighbor. She's declaring war. She doesn't care how gorgeous or charming he is, he's going down. That is until he proposes something she's not sure she can say no to…
Wealthy ad man Henry Ellison lives an uncomplicated life that revolves around work, women, and partying. In that order. Until Benny storms into his life. To placate his attractive but hotheaded neighbor, Henry offers to help her land a date with the man of her dreams. Only as Henry makes her over and coaches her on the fine art of flirting, he realizes that the idea of this woman in any other man's arms but his own is unacceptable. But Benny's a forever kind of girl and forever might just be the one commitment he can't make.
Romance Contemporary [Entangled Bliss, On Sale: July 25, 2016, e-Book, ISBN: 9781633757202 / eISBN: 9781633757202]