In my most recent two books – RESISTING THE REBEL and THE REPLACEMENT CRUSH – the heroes save the heroines from creepy guys. Both books are definitely rom-coms, but deal with an important issue facing girls and women – jerk guys who intimidate and bully girls to try to get what they want.
While I consider myself a strong feminist and completely support girls standing up for themselves in every way possible, there are times when it's not enough- when someone else needs to step in. Standing around as a disapproving spectator doesn't cut it – good guys need to step in.
In RESISTING THE REBEL, the hero Caleb has the school "bad boy" reputation, while the real bad guy Gus puts on a phony act to try to win over Mandy, the heroine. However, as the story progresses Caleb realizes what Gus is up to, so he sets out to 1) prove to Mandy that he's the better guy, 2) protect her from Gus, and 3) demonstrate his superior kissing skills, because this is a rom-com, after all.
In THE REPLACEMENT CRUSH, Jake the Snake is a more serious threat. He intimidates the heroine Vivian and threatens her, after they've had a brief relationship. Hero and all-around great guy Dallas is the counterpoint to Jake – funny, sweet, and thoughtful. And even though he's more of a beta hero…well, who says betas can't be badasses, too?
I wanted to write about realistic heroes who stand up for girls because I think it's so important to acknowledge the many good guys who do this. And I really, really want girls to know there are great guys out there who won't try to force them into sexual intimacy if they're not ready, guys who will value them as friends and girlfriends, and who will stand up for them against assholes if push comes to shove – literally.
I met my own hero in college when I was dealing with a creepy stalker, so I have very strong feelings and opinions about what true heroes are like, and the need for someone to step in and help when things go sideways.
Here's to our real-life heroes: the ones we can count on every day to love us, make us laugh, and stand up to the jerks when we need backup.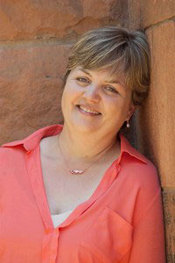 Lisa Brown Roberts still hasn't recovered from the teenage trauma of nearly tweezing off both eyebrows and having to pencil them in for an entire school year. This and other angst-filled memories inspire her to write YA books about navigating life's painful and funny dramas, and falling in love along the way.
Her almost forever home is Colorado, though she occasionally pines for the days when she lived within walking distance of the Pacific Ocean. Her house is full of books, boys, several four-legged prima donnas, and lots of laughter.
Disclaimer: This book contains a villain pretending to be a hero, a hero pretending to be a villain, a disco-dancing heroine, two overprotective sidekicks, a little bit of bad language, and a whole lot of swoony kissing.
Spirit committee leader Mandy Pennington is secretly in love with her best friend, Gus, but when he hooks up with her archenemy at a party, she decides to win him over once and for all. She just doesn't know how. But who better to help than hot loner Caleb Torrs?
Caleb's got his own problems, but when he sees Mandy pining over Gus at a party, he thinks she's finally smoked the spirit stick and lost her mind. Maybe he has, too, because he just asked Mandy to be his fake girlfriend. She'll get her loser friend's attention, and he'll get his stalker ex off his back. It's a win-win.
But soon one fake date blends into the next and before he knows it, he actually wants to kiss Mandy. For real. Too bad their plan is working, and Gus is finally noticing the one girl Caleb just might be falling for…
Young Adult [Entangled Teen, On Sale: July 25, 2016, Paperback, ISBN: 9781682812549 / ]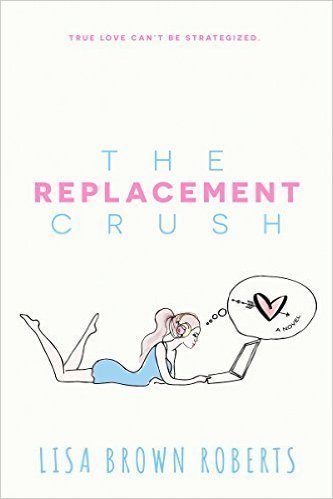 True love can't be strategized.
After book blogger Vivian Galdi's longtime crush pretends their secret summer kissing sessions never happened, Vivian creates a list of safe crushes, determined to protect her heart.
But nerd-hot Dallas, the sweet new guy in town, sends the mission and Vivian's zing meter into chaos. While designing software for the bookstore where Vivian works, Dallas wages a counter-mission.
Operation Replacement Crush is in full effect. And Dallas is determined to take her heart off the shelf.
Young Adult Romance [Entangled Teen, On Sale: September 6, 2016, Paperback / e-Book, ISBN: 9781633755048 / eISBN: 9781633755055]