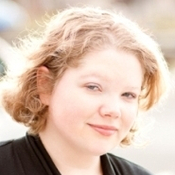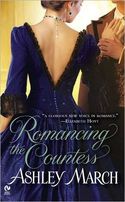 Thanks so much to Fresh Fiction for hosting me today as I continue the celebration of my latest release, ROMANCING THE COUNTESS!
I have a confession to make: I never thought I was going to finish this book. You see, when I was first approved to write the story, I was a little over 5 months pregnant. The original due date (for the book) was when I would have been 8 months pregnant. Some women are happy-go-lucky everything-is-swell when pregnant. I. Am. Not.
At 28 weeks, I went into the hospital with early contractions. Fortunately, they didn't go anywhere. This continued off and on until I was about 34 weeks, with several hospital visits. When I'm pregnant, my joints ache. I am…well, let's just say…unwieldy. =) It's hard to get up. It's hard to sit down. In fact, I could hardly bear to write because all I wanted to do–and I mean ALL I wanted to do was to lie in bed. Sitting at a desk (even if it was a very comfortable chair) was excruciating on my body and exhausting for my body. Truly, it was pathetic. We won't even start in with the blood pressure issues.
And–here you're going to think I'm crazy–did I also mention that my oldest daughter was at this time around 16 months old? Yes. In addition to being nearly due with a new baby, I also had a new toddler who still wanted to be carted–I mean, carried–around.
And–here's where I know I was crazy–the release of my debut, SEDUCING THE DUCHESS, was around the same time as my due date (for the book) and a month before the baby was born!
Needless to say, despite having an extension of the deadline for ROMANCING THE COUNTESS, I actually turned in an incomplete novel. My body could just not handle it. I was aghast, embarrassed, dismayed–oh, there are so many words I could use to describe a pregnant woman's emotions in such a situation (did I also mention that I, of course, cried at every single TV commercial, much to my husband's amusement?). Fortunately, my publisher graciously understood and allowed me to finish the story through the editing phase.
I could go on about how difficult it is to edit when there's a newborn in the house and a great lack of sleep <g> but I have the feeling you understand. After going through this experiment of writing a book while being very pregnant and with a newborn, I've since coined a new phrase: More babies equals less books.
It's a brilliant phrase, don't you think? 😉 And it works, too…until the next time I see a picture of a baby. Or find a name I think would be cute. Or see baby clothes at the store. (My husband also likes to point out that we still have a baby, which is technically true as our youngest doesn't turn 1 until November 5th.) It must be all these romance novels, I think. Everyone knows that every happily-ever-after comes with 10 children. 😉
Truth: I tried to convince my husband to name our nearly 1-year-old Bryony after Sherry Thomas' heroine in NOT QUITE A HUSBAND. I won Emily (to me, after Emily Bronte) instead. 😉 Has there even been a romance novel that inspired you to do something in your life? Take up horse-riding lessons? Visit a particular country? Become a painter? I'd love to hear what influence romance novels have played in your life!
One random commenter will be chosen to win a copy of my newest book, ROMANCING THE COUNTESS (open internationally)! Also, find out how to win the ROMANCING THE COUNTESS Book Tour Grand Prize of 50+ romance novels by visiting AshleyMarch.com!
To comment on Ashley March's blog please click here.