Hi everyone! I write bold, sexy romance with just a dash of sweet, and I'm thrilled to be talking about my brand-new release, CROSSING HEARTS, with you! It's hitting e-readers on February 7th, and I can't wait for everyone to be able to read Hunter and Emerson's story.
As for me, when I'm not as my desk, clacking away at a new story, I can be found practicing obscene amounts of yoga, whipping up anything from enchiladas to éclairs in my kitchen, or curled up with my nose in a book. I love fast cars, slow dances, and cupcakes, although not always in that order. I live in Virginia with my wildly patient husband, our three daughters, and the occasional passing bear. I'm also a USA Today best-selling author and a 2016 and 2015 RWA RITA® finalist.
What I'm looking for in my ideal reader:
You love to escape to a new place in a book. I love to write about fun and unique settings!
You're a sucker for a rugged, salt-of-the-earth hero who can still make you swoon.
You like smart, feisty heroines.
You're not afraid to cry, just a teensy bit. I'll give you emotion, but not angst! J
You're not afraid to get mad at the characters a little, too. They'll be flawed, but I promised, they'll learn (the hard way!)
If we're compatible, you can expect to go on long trips to fictional places together, where the setting, the characters, and the story will keep us company for hours and hours. I'll make you laugh, I'll make you swoon (I might make you blush a bit, too!) and I cross my heart and promise I'll always give you a happily ever after.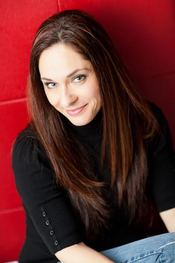 Kimberly Kincaid writes contemporary romance that splits the difference between sexy and sweet. When she's not sitting cross-legged in an ancient desk chair that she calls "the Pleather Bomber," she can be found practicing crazy amounts of yoga, whipping up everything from enchiladas to éclairs in her kitchen, or curled up with her nose in a book.Kimberly is a USA Today bestselling author and a 2016 and 2015 RWA RITA finalist who lives (and writes!) by the mantra "Food is love." She resides in Virginia with her wildly patient husband and their three daughters.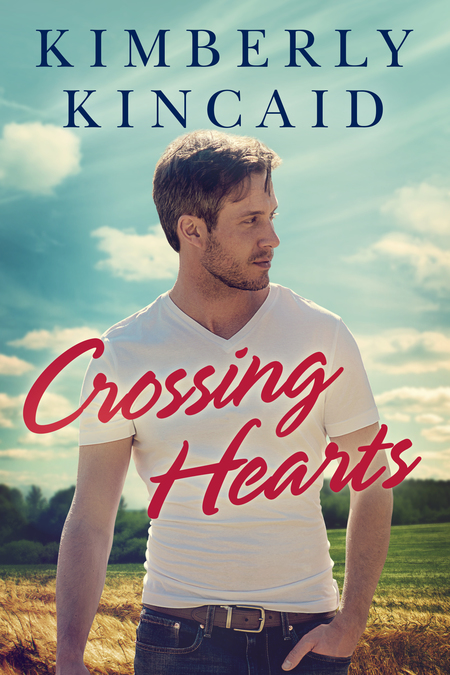 Hunter Cross has no regrets. Having left his football prospects behind the day he graduated high school, he's happy to carry out his legacy on his family's farm in the foothills of the Shenandoah. But when a shoulder injury puts him face-to-face with the high school sweetheart who abandoned town—and him—twelve years ago, Hunter's simple life gets a lot more complicated.
Emerson Montgomery has secrets. Refusing to divulge why she left her job as a hotshot physical therapist for a pro football team, she struggles to readjust to life in the hometown she left behind. The more time she spends with Hunter, the more Emerson finds herself wanting to trust him with the diagnosis of MS that has turned her world upside down.
But revealing secrets comes with a price. Can Hunter and Emerson rekindle their past love? Or will the realities of the present—and the trust that goes with them—burn that bridge for good?
Romance Contemporary [Montlake Romance, On Sale: February 7, 2017, Paperback / e-Book, ISBN: 9781503941700 / ]