Writes:
Contemporary romance, humorous women's fiction, and romantic suspense. Her STRANGE TANGO series, a trio of romantic heist novellas, feature Adam, a professional jewel thief who meets his match in Jess, a brilliant techie on the other side of the law. The trilogy was recently published by Carina Press and is available now!
What I'm Looking For In My Ideal Reader Match:
Readers who love sexual tension and witty banter.
Readers who appreciate multi-dimensional characters. Adam might be a professional thief, but he has a strong moral compass.
Readers who like to travel to different cities and countries within the pages of a book.
Readers who like to see characters stumble headfirst into trouble … and use clever strategies to get themselves out.
Readers who enjoy watching a relationship develop … whether it's to friends, or lovers, or partners-in-crime.
What to Expect If We're Compatible:
Expect to wonder if becoming a professional jewel thief might be something you'd like to pursue. After all, Adam and Jess make it seem exciting! (Never mind all those times they almost get caught or killed.)
Expect to have a yearning to watch "The Thomas Crowne Affair" or old episodes of "Moonlighting." Reading about or watching those kinds of sexy, push & pull partnerships can quickly get addictive.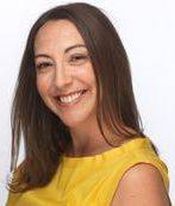 There are only three things Michelle Dayton loves more than sexy and suspenseful novels: her family, the city of Chicago, and Mr. Darcy. Michelle dreams of a year of world travel – as long as the trip would include weeks and weeks of beach time. As a bourbon lover and unabashed wine snob, Michelle thinks heaven is discussing a good book over an adult beverage.
STRANGE TANGO is currently on sale for only $.99! Don't miss out on this quick and sexy read. Snag up your copy today!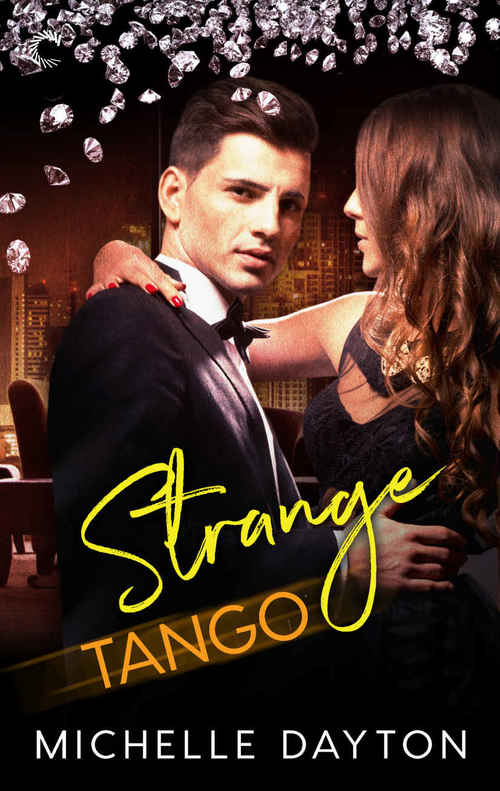 Adam Patrick Henry, professional jewel thief, knows an amateur—and a cheap wig—when he sees one. The mysterious woman across the room is far from a pro, but her good instincts might come in handy on his next job. He could use a partner, and if that partner happens to be irresistible, all the better.
Jessica Hughes has a long way to climb—and a whole lot to prove—before she's back where she belongs. A cruel setup cost Jessica her job and her reputation, and she's not opposed to a disguise and some underhanded tactics if it means getting her life back. But she's no thief, not really, and teaming up with a gorgeous stranger who's clearly up to no good might prove more dangerous than it's worth.
Working a job this big could give Adam and Jessica everything they've ever wanted—if their rocky partnership lasts long enough to carry it off.
Romance Contemporary [Carina Press, On Sale: June 1, 2017, e-Book, ISBN: 9781488031564 / eISBN: 9781488031564]
Check out Strange Tango, a trilogy of sexy heist novellas.
Adam Patrick Henry is professional jewel thief with a vendetta and strict rules for how he lives and steals. Jessica Hughes is a brilliant technologist and disgraced whistleblower desperate to get her life back. A partnership might solve both their problems — but the wild attraction between them will complicate everything.
Join Adam & Jess as they go from adversaries to lovers to partners-in-crime. From Chicago and Las Vegas, to California wine country, to London, they'll risk everything for the jewels, for each other, and for their happily ever after.
Strange Tango