What do a 'Busa, a Softail and a Beemer have in common?
You either think I'm speaking in tongues or you're a two-wheel enthusiast who figured out those are all motorcycles, but that's where the similarities end.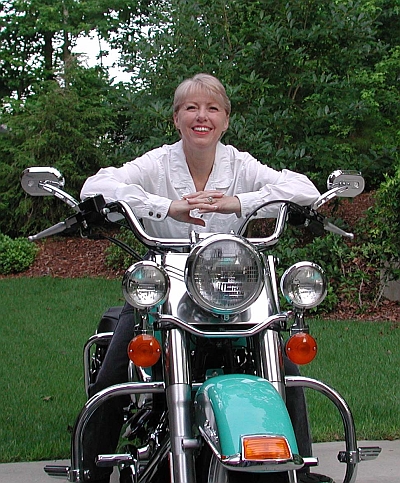 I started riding motorcycles at 18 when a bunch of us raced motocross. Not the acrobat motocross you see now, but full bore racing on a rutted and curved dirt track full of choppy hills.  Honda created great off road bikes and plenty of street bikes. Years later they produced a sexy ride called a Blackbird, the fastest street bike running.  Then later on Suzuki turned out one called a Hayabusa (known in two-wheel circles as a 'Busa) which became THE fastest street bike. A Hayabusa is Japanese for a bird of prey, their main prey being blackbirds…a not so subtle jab at Honda.
Softail® is a Harley Davidson touring motorcycle with saddlebags and beautiful lines. I know because I had one of the classic designs known as a Heritage Softail® for several years, and I rode it all over the country. I even took that bike through the Tail of the Dragon at Deal's Gap, a route through North Carolina and Tennessee's Smoky Mountains. This twisting stretch of highway is considered the #1 motorcycle road in the country because there are 318 curves in 11 miles. It's a constant run of switchbacks that tests your riding skills and earns you a "dragon" sticker for your bike if you complete it successfully.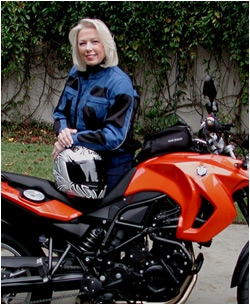 Beemer is the nickname for BMW motorcycles known for exceptional German engineering. They come in many models, but the one I own is an F 650 GS dual sport, which means the bike is capable of ridden on the road or off the road. [That's me at the top of the page with my new baby.] My husband has a 1200 GS, a larger version (that fits his 6'l" height where I would be on my tiptoes) he rides 25,000 + miles a year.
I'm often asked if I include motorcycles in my writing. My husband's road warrior BMW 1200 GS was the inspiration for Hunter's motorcycle in our (my and Sherrilyn Kenyon's) new Bureau of American Defense book SILENT TRUTH.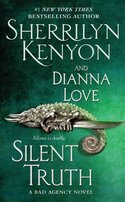 Hunter shows us what makes this motorcycle so special in a daring off road escape. And during the SILENT TRUTH adventure, a team of BAD Agents ride Suzuki GSX-R sport bikes known by their street name of Jixer (or Gixxer). These are fast and nimble motorcycles suited for a team on the move.
Every writer brings a piece of themselves into what they write. I'm having the best time of my life working on the BAD Agency series where I get to draw on things I've experienced like putting the BAD agents on BAD bikes. For all my two-wheel friends – stay safe.
Visit
http://authordiannalove.com
Follow Dianna on Twitter at http://twitter.com/diannalove
Visit Dianna on Facebook at http://www.facebook.com/authordiannalove
Visit Dianna on MySpace at http://myspace.com/authordiannalove