Instead of trying to find your perfect match in a dating app, we bring you the "Reader Match" where we introduce you to authors as a reader you may fall in love with. It's our great pleasure to present Caroline Fyffe.
Writes:
Western historical romance. My latest release, HEART OF EDEN, is book one of my new Colorado Hearts series; it launches today. Expect book two, TRUE HEART'S DESIRE, to debut June 18th—just in time for summer reading!
About:
Former equine photographer turned romance novelist seeks readers who enjoy falling for a good-looking, sweet-talking cowboy in an endearing and emotional western historical romance featuring five sisters who've inherited a widespread Colorado cattle ranch—managed by the aforementioned hunk.
What I'm looking for in my ideal reader match:
Must enjoy whiling away hours in a hot bubble bath with her perfect heartthrob (fictional, of course).
Would prefer a diamond-studded night sky over a diamond ring.
Anticipates the jingle of spurs.
Falls head over heels for a man dressed in chaps, boots, a soft-as-butter chambray shirt and topped with a black Stetson.
Relishes learning about cattle drives, buffalo jumps, nankeen fabric, or how to bake a potato cake in a wood-burning stove.
Enjoys drinking hot coffee from a tin cup.
Is fascinated with herbal and plant remedies that grow wild.
Dreams of a dude ranch vacation in the Colorado Rockies.
Speaks with horses and cattle as easily as with her family.
Loves the sound of rain on a rusted tin roof.
What to expect if we're compatible:
Hours of sweet, emotional entertainment via my novels.
Multiple new stories every year, plus giveaways from my newsletter, Facebook, and website.
To be transported back to a time of small-town western charm, where men are rough but chivalrous, and women are strong and unafraid to take charge—much to the men's delight.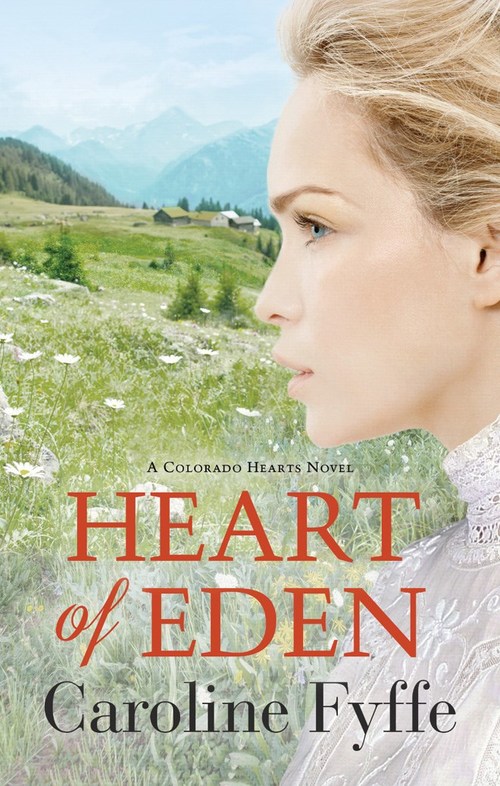 USA Today bestselling author Caroline Fyffe's sweeping saga about five sisters finding love and forging new lives on the Colorado frontier.
Raised by guardians in Philadelphia, the Brinkman sisters have suddenly been bequeathed more than the truth about their late, estranged father—they've also inherited the Five Sisters Ranch, the dynasty he'd built for them in Eden, Colorado. It's theirs on one condition: to claim it, they must live on it for six months—a wilderness worlds away from the comforts of the city. For Belle Brinkman, her father's last wish could fulfill a dream she never knew she had.
Though Blake Harding, their father's protective friend and faithful foreman, has yet to come to terms with his own broken past, he finds his heart opening to the inspiring and determined Belle. But Eden soon proves to be a tough paradise for all of them when the sisters' lives are threatened by someone hell-bent on driving them out of town. Now they must gather their courage if they're going to secure their legacy and have a chance at claiming the new life and possibilities of love that the untamed territory offers.
Romance Historical [Montlake Romance, On Sale: January 23, 2018, Trade Size / e-Book, ISBN: 9781542048323 / ]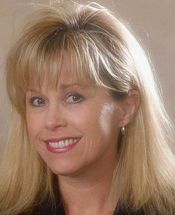 Caroline Fyffe is the author of the award-winning Prairie Hearts books. Where the Wind Blows, her debut novel and Book One in the Prairie Hearts series, won both the Romance Writers of America's prestigious Golden Heart Award and the Wisconsin RWA's Write Touch Readers' Award. She was born in Waco, Texas, the first of many towns she would call home during her father's career with the US Air Force. She earned a bachelor of arts in communications from California State University, Chico. A horse aficionado from an early age, she had a twenty-year career as an equine photographer. She began writing fiction to pass the time during long days in the show arena, channeling her love of horses and old-fashioned Westerns into a series of historical fiction works. She and her husband have two grown sons. She currently resides in the Pacific Northwest.