Writes:
Sinfully sexy contemporary romances with tons of humor and heart. My heroes, like Zane Walker, in my newest release, THE REAL THING, will make you swoon and sweat (in the very best way!).
About:
I'm a mother, friend, and serious chocoholic. I have six brothers and six children, and love writing about big-families with strong emotional connections. If you enjoy steamy, family-centric romance series with sexy, alpha heroes and smart, sassy heroines, then my books are a perfect match!
What I'm looking for in my ideal reader match:
Readers who devour steamy romance like I do!
Readers who love sexy, alpha heroes that have you swooning and…is it hot in here?
Readers who love smart, sassy heroines that you could see as a best friends
Readers who love highly emotional story lines (tears and laughs)
Readers who love smoking-hot love making in the bedroom, the kitchen…really anywhere!
What to expect if we're compatible:
A LOT of book hangovers
New characters who will immediately feel like family
Hopefully not too much nail biting waiting for my next releases (but you have PLENTY of backlist titles to catch up on while waiting!)
Bakery owner Willow Dalton's friendship with Zane Walker has always been a bit complicated. Now a scrumptiously hot A-list actor, Zane's always had a reputation as a player. He's arrogant, and he's definitely not boyfriend material. Sure, he did Willow a favor by agreeing to take her virginity before college, but is that reason enough for her to go along with a fake engagement a decade later—even if it comes with a real diamond ring?
Zane should have known better. Nothing involving Willow has ever been easy. Still, he knows her better than anyone, and becoming America's hottest new leading man means cleaning up his reputation. An "engagement" to curvy, sass-mouthed Willow is the perfect PR move…provided no one gets hurt.
Now Zane and Willow's little white lie has turned into an irresistible recipe for sweet temptation. And soon no one will be able to tell the difference between their fake engagement and the real thing—including them.
Romance Contemporary [Montlake Romance, On Sale: September 5, 2017, Paperback / e-Book, ISBN: 9781542045810 / ]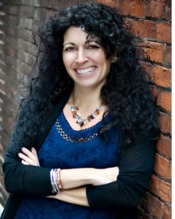 Melissa Foster is a New York Times and USA Today bestselling and award-winning author of more than sixty-five books. Her novels have been recommended by USA Today's book blog, Hagerstown magazine, the Patriot, and more. She has also painted and donated several murals to the Hospital for Sick Children in Washington, DC.
She enjoys discussing her books with book clubs and reader groups, and she welcomes an invitation to your event.