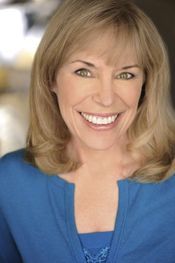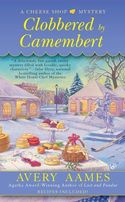 When I started writing mysteries, I spent a lot of time researching the gritty underbelly of society, but when I was given the opportunity to write A Cheese Shop Mystery series, all of a sudden I had to spend more time in the kitchen. Why? Because I wanted the stories to make you hungry for more than just the mystery; I wanted the stories to titillate all of your senses. I wanted the moment you entered Fromagerie Bessette (what the locals in quaint Providence, Ohio call The Cheese Shop) to be a moment that you experienced on many levels. That kind of detail requires research. My mysteries include a literal feast of foods: cheeses, as well as meals devoured at homes, the Country Kitchen diner, and the local pub. I would find it difficult to write about these moments if I didn't experience them for myself. Sometimes I make myself hungry when I insert food and cheese descriptions into a chapter, but it's the sacrifice I make for my art. [Can you hear me laughing? Such a sacrifice! Lucky me.]
FROM THE LONG QUICHE GOODBYE: However, when I treated her to a taste of Tuscan Tartuffo, the ultimate in Italian cheeses, made with raw Pecorino and black and white truffles, fabulous alone or drizzled with a nutty honey, she caved.
Part of my research involves cooking a new dish every week. Fortunately, I've been a "foodie" most of my life. I was taught at an early age to cook. My mother didn't learn to cook until she was married, so she was determined that I learn how to cook. What were my favorite things to whip up? Pies and grilled cheese sandwiches. At the age of eight, I went door-to-door to neighbors to sell my chocolate cream pies with graham cracker crust. I sold out every time. I made the grilled cheese for myself. How I loved the gooey, oozy cheese. With a cup of tomato soup? Heaven.
FROM LOST AND FONDUE: Delilah had invented a number of new recipes, including a potato-bacon grilled cheese, lobster grilled cheese, and portobello-vegetarian grilled cheese. She'd even used one of my cheesecake recipes to make a grilled cheese for dessert.
To enhance my cooking skills, I participate in the Mystery Lovers Kitchen blog. On it, we have a number of authors who love to cook up crime. Each week, on Wednesdays, I provide a blog post with recipe and photos. This involves a lot of research and taste-testing. In the last two years, I've tasted over 200 new cheeses with exotic names like Zamorano, Collier's Welsh Cheddar, Brillat Savarin, Fromage d'Affinois, and Camembert. In addition, I flip open my research books (I have dozens of cookbooks as well as reference books about cheese) or I browse the cheese and recipe sites online, and then I open my refrigerator and slap something together. My husband is thrilled!
FROM CLOBBERED BY CAMEMBERT: As we entered the hut, the scent of basil tickled my nose. But all my senses heightened when Jordan set the knapsack on a potting table, drew me into his arms, and kissed me like a romantic hero should—deeply and intimately. Heaven. Minutes passed before we came up for air. When we did, he eyed his satchel. "I whipped up some fortification." From the knapsack, he withdrew two brown restaurant go-to-style boxes. He popped the lid off one and beckoned the aromas to waft into the air. I drew in the luscious aroma of brown sugar pancakes topped with melted Gouda and figs, and my stomach did a happy dance. [Note: I posted this recipe on my blog last week. Check our Recipe File in the left column.]
What a joy it is to come to work each day, knowing that I get to visit some of my favorite characters and bring their world—their entire world—to life. The people they meet, the places they visit, the crimes they solve, and the foods they eat. And what a joy to continue to learn about a world that was foreign to me before I started the series. I had no idea that there were cheeses in all parts of the world. Have you ever tasted Roaring Forties Blue from Australia? How about Manchego from Spain? Triple Cream Brie et Rouge Noir from France? Or how about a few from America like Rogue Creamery Smoky Blue Cheese from Oregon, Vella Dry Jack from California, or Cabot Clothbound Cheddar from Vermont? Yum, double-yum. I love what I do. I treasure writing mysteries. And I adore research that takes me into a world that I would never have entered if I hadn't started writing about it. I hear from readers that the luscious world of cheese has become a whole new experience for them, too. I'm so pleased.
"Avery Aames's delightful debut novel, The Long Quiche Goodbye, is a lovely Tour de Fromage. It's not just gouda, it's great!" ~ Lorna Barrett, New York Times bestselling author of the Booktown Mysteries.
Book giveaway: Leave a comment today and two winners will win sets of my first and second books: THE LONG QUICHE GOODBYE and LOST AND FONDUE.
To comment on Avery Aames's blog please click here.