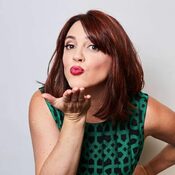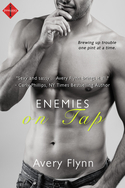 I don't know about you but it's been a long, hot summer in the Flynn household with three kids running around like banshees. I love the little monsters, but boy do they keep me running! 🙂
They're all excited for the first day of school—the soon-to-be sixth grader already has her first-day outfit picked out—and we recently made the traditional run to Target to buy all of the school supplies. We stuck to the list (plastic folders with brads in red, yellow and blue = check!) and our cart filled up faster than a jaguar on espresso. By the time all was said and done, we walked out of the store with a bazillion bags and a big hole in my wallet where there used to be money. I know all of you parents out there know exactly what I'm talking about.
That got me thinking. I grew up with a single mom and without a money tree spouting dollar bills. So I broke out my Google Fu skills and found several charities that help kids who can't afford school supplies. One of them, the Kids in Need Foundation, has a four star ranking from Charity Navigator and gives nearly 99% of what they bring in to the people they're trying to help. Now that's something I could get behind.
That's where the Look Good, Do Good idea came from. I designed a cute T-shirt with a saying that all readers can identify with: Give Me All The Books And Nobody Gets Hurt. All of the profits from sales of the shirt will go to the Kids in Need Foundation to provide free school supplies to students and teachers through the Kids in Need National Network of Resource Centers. If we sell 50 shirts, we will send approximately $400 to the Kids in Need Foundation and that's a lot of school supplies!
So if you're looking to add a fun reader T-shirt to your wardrobe and do a little good at the same time, go check it out here. The campaign ends Sept. 1.
Come on, let's show them what readers can do!