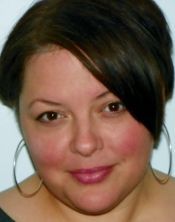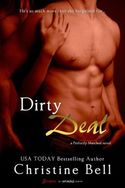 So, rather than do a regular post to celebrate the release of my latest Brazen novel, DIRTY DEAL, I decided to do something a little different. I called in my best friend since birthdom, author Mike Wood, to ask me questions so you could get to know the real me. He agreed, if I agreed to answer every question as written, no edits allowed. Here are the results (and a picture of us back in the day. I'm the cute one in the pink, Mikey is the one on the left that looks like a monkey).
MW: This is awesome. Okay, so Question #1: Remember that time when we were like nine and you threw a padlock at my head when we were playing Happy Days because I wouldn't call you Pinky Tuscadero?
CB: Uh, yes. I have a vague recollection of said event. What about it?
MW: Nothing. I just wanted to make sure the readers know the type of person they're dealing with. Next question: Mad Men or Good Wife?
CB: Game of Thrones.
MW: As a child, you used to "borrow" your mom's books and read the dirty parts. Since your books are MOSTLY dirty parts, how would you feel if your kids did the same with your stuff?
CB: First off, WE used to "borrow" my mom's books and read the dirty parts. And I have 17-23 year old boys during the internet age. If they want dirty, my collection of romance novels is SO MUCH better than what they're going to get if they Google "butt cracks" (which, incidentally, happened with one of them, so…).
MW: If you could visit any time period, what would it be, and why?
CB: I would go back to the summer of 1984 and tell my younger self NOT to play doctor with you in my swimming pool.
MW: If you could only take one of the following with you to a desert island, would it be your husband or Popeye's Chicken?
CB: Like, the combo meal, with a biscuit, mashed potatoes, gravy and a soda?
MW: Sure.
CB: I'll have to get back to you on this one.
MW: Matchmaker stories and trope-bases stories, even the best in the genre, can sometimes follow a similar path. What makes the Perfectly Matched series stand out?
CB: The matchmaking aspect of this series is important, but what makes the books unique is the characters. While I try to keep plots fresh, that can only take you so far. People have to be able to identify with the characters. I strive to make mine 3-dimensional and give them qualities that people might see in themselves. I want readers to invest in them, to mourn their losses, cheer their successes, wince at their awkwardness. I think DIRTY DEAL and the first book in the series, DIRTY TRICK, both have characters readers can connect with.
MW: You once had breast reduction surgery to win a weight loss bet against me, so I assume you must be quite competitive. What author would you like to outsell?
CB: The fact that my surgery coincided nicely with our bet was naught more than a happy coincidence, so stop being such a baby. Besides, I would've won regardless. The lure of seeing you do the Truffle Shuffle on film as punishment for your defeat was far more appetizing than anything I could've eaten. And I think Nora Roberts is likely getting sick of selling all those dang books. Probably she wants a break or something. I'd be more than happy to step in and toe the line for her :op
MW: Next question: have you been saving our correspondence, because I think I accidentally deleted half of your answers?
CB: I save all of our correspondence. Dating as far back as 1981, when you made me that mix tape with "Living Inside Myself" by Gino Vanelli on it, along with that note that said "Do you like me? Check yes, no, or ew gross."
MW: How many questions do we need? I'm getting sick of you.
CB: We're good I think, unless you have one more.
MW: Nah, I'm done.
So tell me, readers, are you lucky enough to have a friend like Mike? The kind you can count on for sarcasm AND sympathy? The kind that will give you the truth, even when it hurts? Tell me about that friend, and I'll pick one commenter to win a $10 Amazon or BN gift card. And if you want to check out DIRTY DEAL, it wouldn't hurt my feelings. In fact, if you do, I will give you a grilled cheese sammich the next time I see you. Seriously. Just remind me.
XOXO- Christine
To comment on Christine Bell's blog please click here.