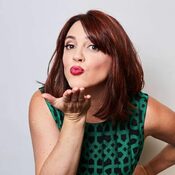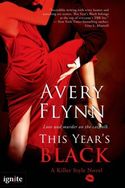 So here, in no order except for how they occurred to me, are the top 10 things I learned while writing THIS YEAR'S BLACK.
7. Pineapples grow in the ground while coconuts grown on trees. Yes, I'm from Nebraska and my stepfather is a farmer, but there weren't any pineapples growing out in our corn fields. 🙂
6. I am not made to be a fighter. Yes, I know you're shocked. Doing my MMA research not just on fighting techniques but on the way fighters who are starting out train was a real eye opener and confirmed I am a wimp.
5. Embezzlers are like car salesman. That was one of my favorite bits. Talking to a white collar crime investigator he explained that a bank robber was a thief who took everything at once. An embezzler is like a car salesman who wants to sell you a new car every year – or in their case steal a little bit off the top every year. It was such a great line I had to use it in This Year's Black.
4. I want my own private plane. We'll add this to the someday list. *eye roll from the Fab Mr. Flynn* There's nothing quite like window shopping jets to really put you in a luxury mood.
3. There are advantages to being a member of the itty bitty titty committee. Even though I'm a lifelong member, I'd never written a heroine who is a fellow member. But for Ryder it's perfect because she is a serious kickass fighter and trains so hard every day. I kind of picture her like the heroine in Resident Evil or Aeon Flux – long, limber and deadly.
2. I want to go to Chile. Okay, there are only a few places in the world that I wouldn't want to visit – maybe none – but after dreaming up The Andol Republic and plopping it in the ocean off the coast of Chile, my research – especially when it came to food – convinced me that I need to go someday.
1. Men with tattoos equal hot. Men in a custom-fitted suits equal hot. A tattooed man in a custom-fitted suit equals Devin Harris equals blisteringly hot, or as Ryder puts it "two shots of tequila past the danger zone."
Check out THIS YEAR'S BLACK to see if you agree with Ryder's assessment and don't forget to enter to win the THIS YEAR'S BLACK $500 Escape giveaway!
THIS YEAR'S BLACK by Avery Flynn
"Incredible writing with witty humor and scorching sex scenes. This Year's Black belongs at the top of everyone's TBR list."– New York Times bestselling author, Gina L. Maxwell
A fighter since birth, Allegra "Ryder" Falcon would rather trade in her all-black wardrobe for
head-to-toe hot pink than let anyone ever see the cracks in her tough exterior. But one night with
a stranger changes everything.
Devin Harris may have given up his MMA fighting dreams for high fashion, but that doesn't
mean he isn't always in control. So when someone embezzles millions under his watch, he isn't
going to let the private investigator working the case go it alone–even if she is the woman who
blew him away in bed and then blew him off.
Just when it seems like it couldn't get any hotter between Ryder and Devin, the case takes them
to a tropical paradise where the danger increases. From the catwalk to the pineapple fields, they
have to work together to track down the missing millions before the thief finds–and kills–
them.