Meet the Bachelors at the Montana Born Auction!
BOUND TO THE BACHELOR by Sarah Mayberry
Your date with Marietta local Beau Bennett includes a day on the slopes at Big Sky Resort, complete with a sumptuous meal in the Resort's fanciest fine dining restaurant and door-to-door transport. Dig deep to secure the attentions of one of Montana's most eligible – and elusive – bachelors.
Lily Taylor knows Beau Bennett dislikes her, but that won't stop her from asking him to volunteer for the Bachelor Auction she's organized to help her friend Molly provide for her tragically injured son, Josh. If Beau's gorgeous face, piercing blue eyes and chiseled body inspires the women of Marietta to dig into their pockets for a good cause, then Lily will do whatever it takes to secure his participation.
Beau Bennett isn't sure how he wound up on the auction block being eyed up by hundreds of eager women, but he knows who to blame for it – Lily Taylor, the sexy, distracting, off-limits best friend of his kid sister. As far as he's concerned, the sooner this nightmare is over, the better.
The last thing either of them expects is for Lily to wind up bidding on – and winning – Beau, or that their date will lead to Beau stepping in to save Lily when her past comes back to haunt her. As Beau does his best to keep Lily safe, they discover that maybe they don't dislike each other quite as much as they thought.
In fact, maybe it's just the opposite…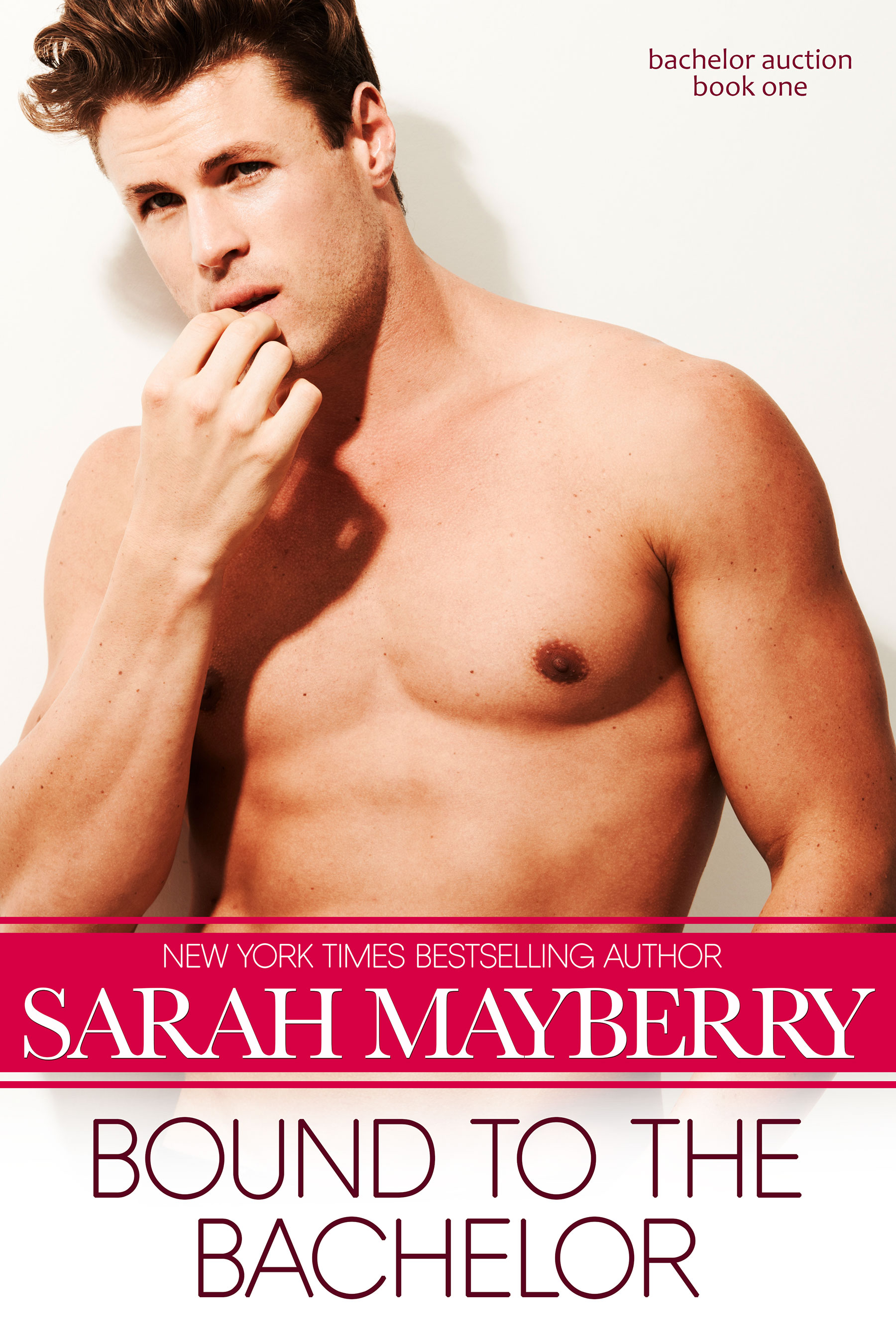 BACHELOR AT HER BIDDING by Kate Hardy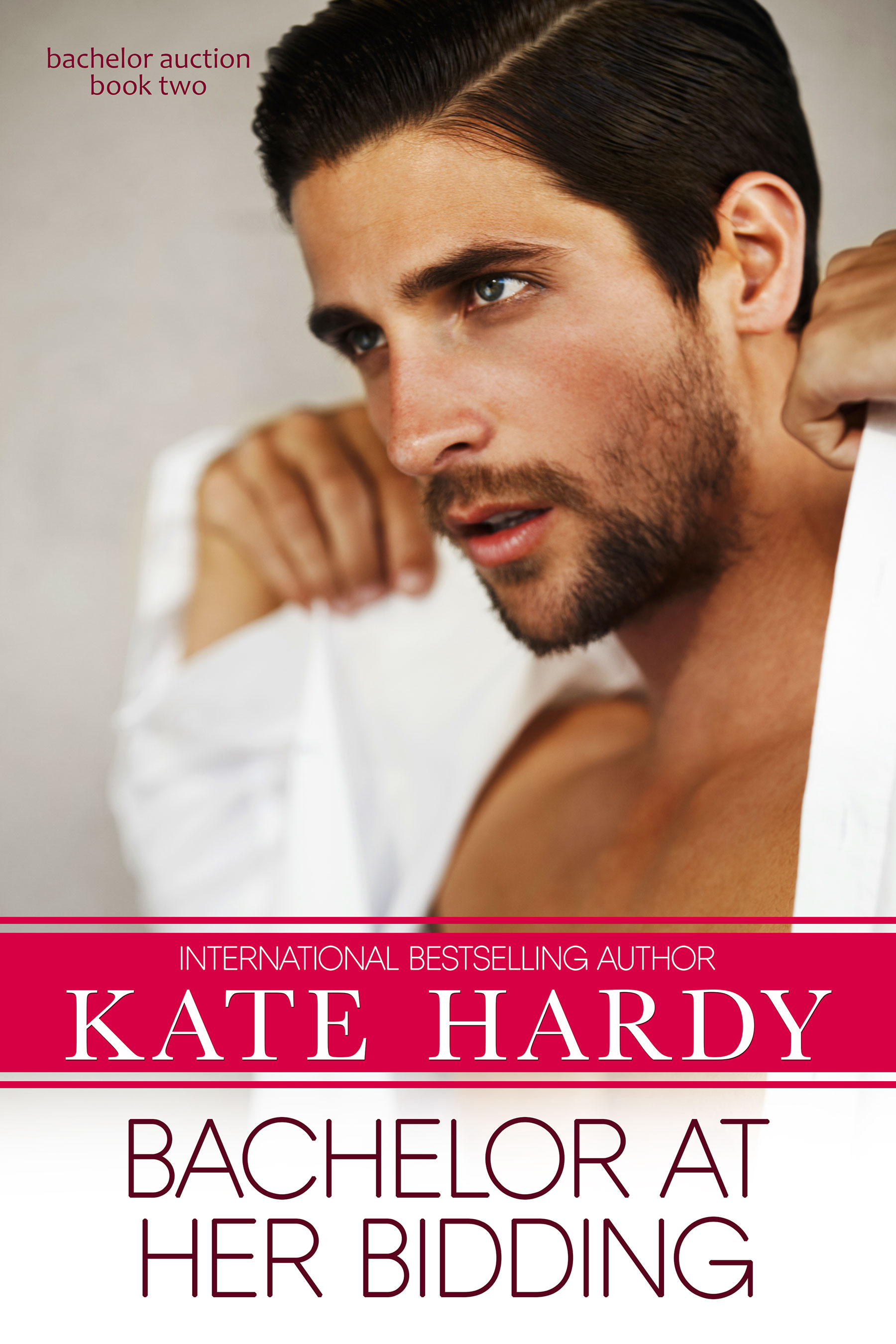 Your date with Parisian-trained chef Ryan Henderson means you'll get the best meal of your life cooked especially for you. His Red Velvet cheesecake is to die for – but we know he has even better desserts up his sleeve…
How to win a girl in ten cakes…
When Dr Rachel Cassidy comes back to Marietta with a broken heart and a divorce under her belt, going to a Bachelor Auction fund-raiser doesn't sound like her idea of a good time – and when her sister and friends "buy" her a dinner date with sexy Parisian-trained pastry chef Ryan Henderson, that sounds even worse.
Ryan doesn't have time for dating – he's put his dreams to one side and come back to Marietta to look after his sick grandmother. But when he agrees to help a charity fundraiser by offering to cook a special meal to one lucky bidder, he gets more than he bargains for and discovers a woman he might just dare to let himself fall in love with.
Then tragedy strikes, just when Rachel and Ryan think they might have a future, opening up old scars and pushing them apart.
And if they're to stand a chance of getting back together, then Ryan's going to have to be seriously inventive. Can he win the love of his life with ten cakes?
THE BACHELOR'S BABY by Dani Collins
Your date with Bachelor #3 includes champagne and chocolate in the limo that collects you, a helicopter tour or Marietta and the surrounding mountains and valleys, and dinner at a five star restaurant in Great Falls. While oil baron Linc Brady wines and dines you, a main service will completely clean your home.
Who could resist this tempting offer, but Meg Canon plans to do just that. She is only home to clean out her childhood bedroom for her brother's new step-daughter and then she's outta her childhood small town and back to her life in Chicago, but when she meets the sexy, renegade millionaire while she's stuck in the snow, sparks fly and Meg is tempted to maybe stay a little longer.
Linc Brady is new in town and happy to help a kid in need, but this? Technically he doesn't owe Meg a damned thing after she bids on him, after setting him up for the Marietta bachelor auction in the first place, but her high-class city polish is his fatal weakness and makes her impossible to forget. When she agrees to come home with him, he makes it clear he's a confirmed bachelor. This is a one-night thing. One night that turns into nine months and maybe a lifetime…?
WHAT A BACHELOR NEEDS by Kelly Hunter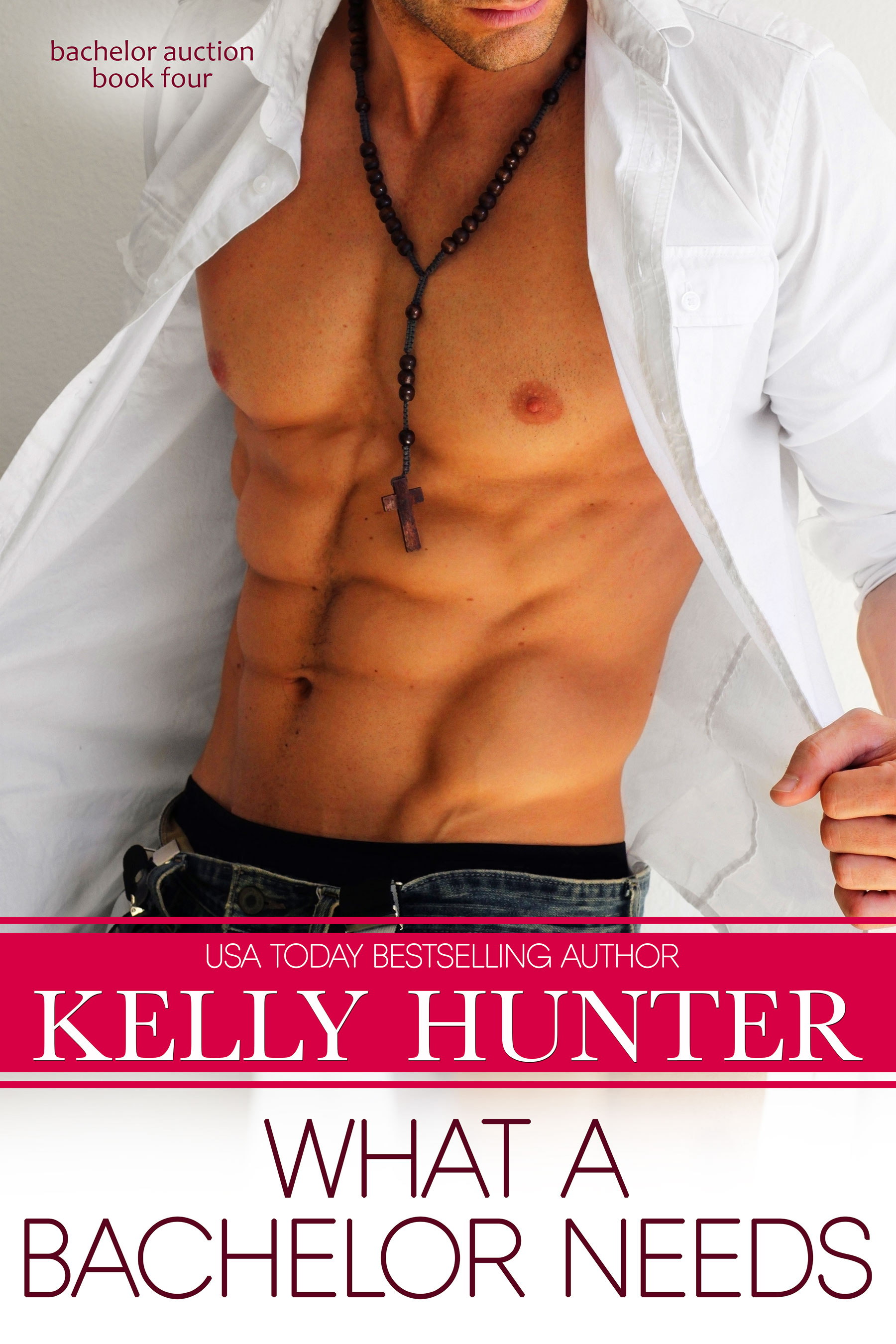 Your date with ski champ Jett Casey is an either/or deal. He'll take you off-piste for the ultimate Montana ski adventure or he'll put his handyman skills at your disposal for a week.
Single mom Mardie Griffin has a run-down old house in need of fixing and a memory of Jett Casey as her saviour in a time of great need. So when her friends acquire Jett's services at a bachelor auction and send him to fix up her house, she sets aside her mistrust of men and lets him in.
Elite athlete Jett Casey has the world at his feet and no desire for stability. But there's one woman he's never forgotten and if he can help make her safe this time, maybe she'll stop haunting him.
No strings, no sex, no commitment. Just fix things. Surely it can't be that difficult…
IN BED WITH THE BACHELOR by Megan Crane
Our latest bachelor has enough family in Marietta to qualify as an honorary native, but hails instead from Seattle, WA, which is where he'll fly you for a glamorous weekend on the shores of the sparkling Puget Sound. Jesse Grey will treat you the way a local boy turned construction tycoon should: five star accommodations, gourmet dinners, and celebrated Washington wines. We just can't promise he'll smile much. Or at all.
Sold to the highest bidder!
Jesse Grey, notorious bachelor and one of Seattle's foremost construction tycoons, has been roped into participating in the Marietta Bachelor Auction thanks to an expertly executed guilt trip laid out by his family.
Michaela Townsend already has a fiancé and certainly doesn't need another man in her life. So when her family buys her surly, sexy Jesse at the auction and wrangles him into driving her from Montana to Seattle, she's appalled yet disturbingly attracted.
As far as Jesse is concerned, Michaela is forbidden fruit. Even though he knows her fiancé isn't all he seems, Jesse would never take what didn't belong to him. But how long can he resist the one woman he shouldn't touch?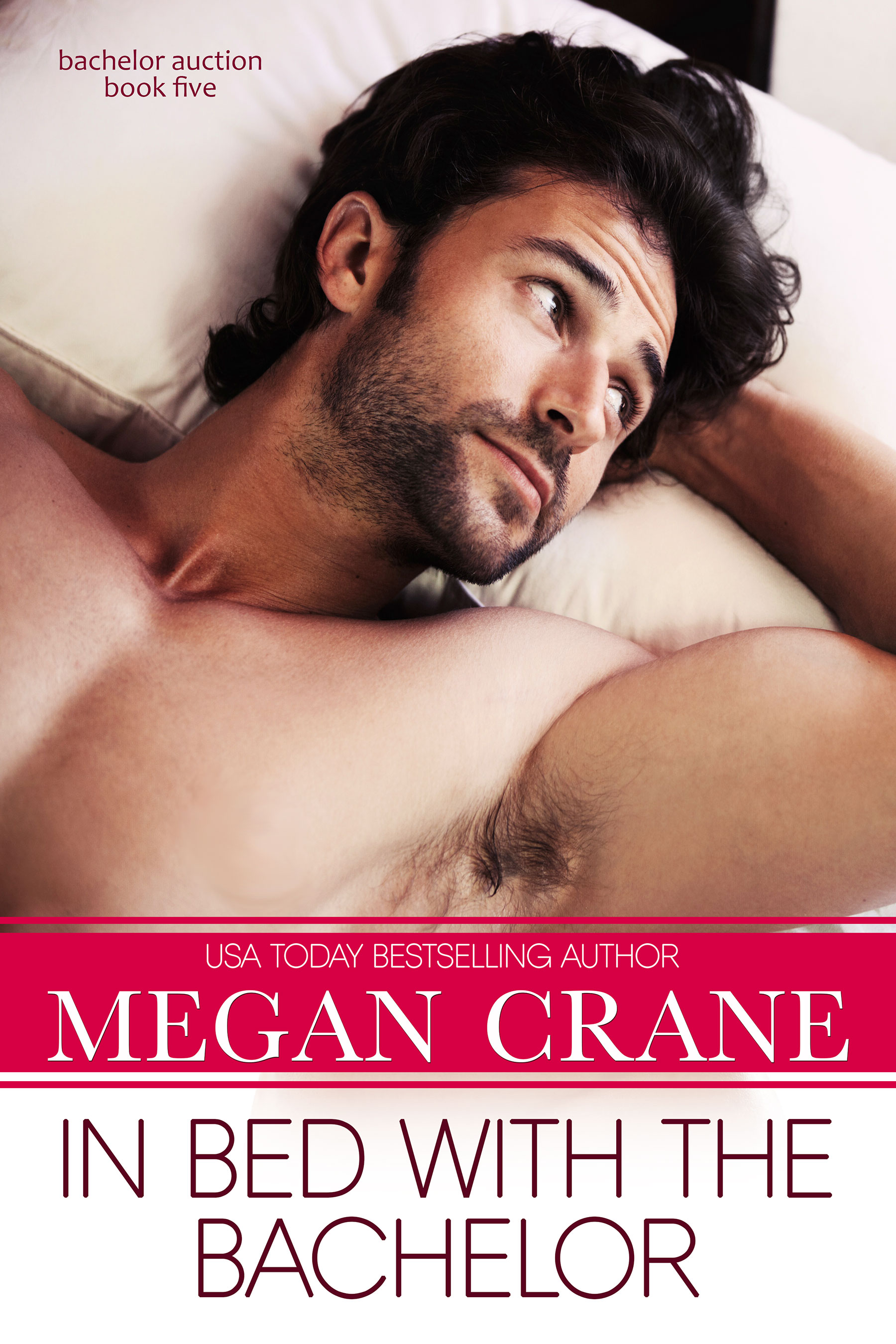 ONE NIGHT WITH HER BACHELOR by Kat Latham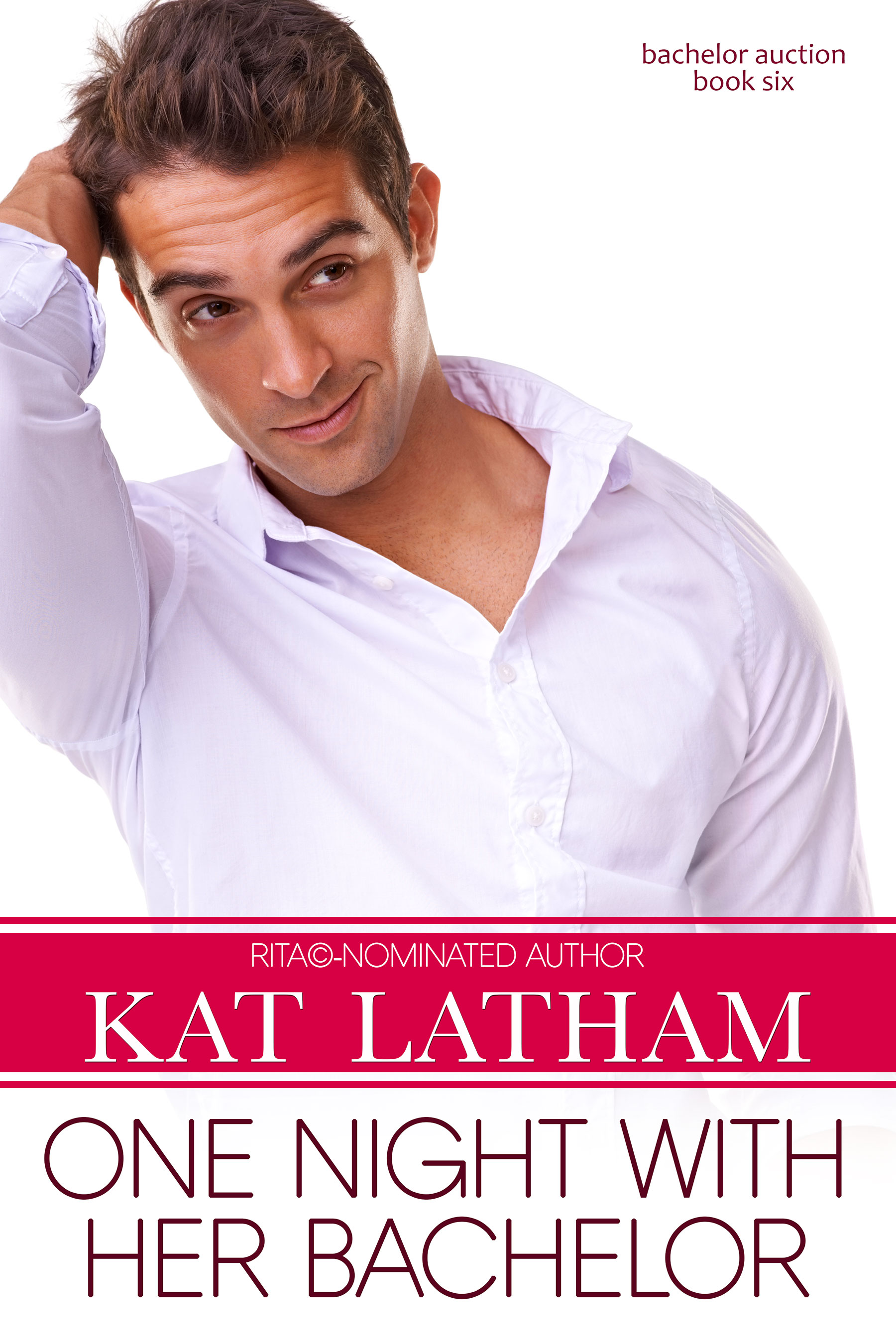 Bid on a date with this wounded warrior for an unforgettable night of adventure. Aim high—and bid higher!—because no one comes close to local hero Gabriel Morales.
Molly Dekker hates being the town charity case, but when her son Josh is seriously injured she has no choice. She lets her best friend organize a bachelor auction to help pay her massive bills and make Josh's life more comfortable. She can't bid on any of the men, but a surprise bidder gives her a gift she never expected: a date with the man who saved her son's life—the only one she's in danger of losing her heart to.
Former Air Force pararescueman Gabriel Morales made a career of flying to the rescue, until a tragic helicopter crash stole more than his livelihood. Being auctioned off like a slab of beef isn't in his recovery plan. But one look, one touch and one night unlocking Molly's pent-up passion make him realize how badly he needs to be rescued…and how badly he wants to rescue Molly right back.
Will Molly and Gabriel's never-quit attitude have them rushing head-first into love? Or will Gabriel's secret pain stall their relationship before it can get off the ground?