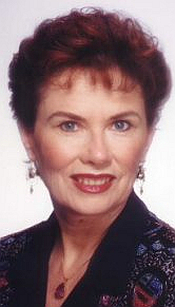 I'm getting excited! My first ebook novella written and published by me, ZONE OF FIRE (Shadow Warriors series) is getting birthed right now 🙂
I have owned a publishing company, Blue Turtle Publishing, for thirty years. Before moving into being an Indie fiction author and publishing my books as Lindsay McKenna, I cut my teeth on publishing my own nonfiction books. I've published Medical Astrology, Path of the Mystic, and Homeopathy for Epidemics, among others.
Now, I'm stretching my publisher wings to start including ebooks written by me under my Lindsay McKenna pseudonym. Same great stories, same quality of writing, just a different publisher. In this case: me. Which is terrific! I get into all aspects of publishing, which I'm very familiar with. I have a production team that consists of an editor, copy editor, proof reader, graphic artist, back cover copy writer, and formatter. We get ISBN numbers for each book, plus they are copyrighted before they are ever formatted and published.
On December 11th, ZONE OF FIRE was uploaded to Amazon from Blue Turtle Publishing. The best news is it is .99 cents for my 11,000 word novella.
ZONE OF FIRE is the epilogue to NEVER SURRENDER (HQN, July 2014) but also a "bridge" to TAKING FIRE, (HQN, February 2015) all from the Shadow Warriors series. You will catch up with Bay Thorn and her husband, Gabe Griffin, former Navy SEAL, who were first seen in BREAKING POINT (HQN, May 2014). Now, you can find out what is happening to them!
That's what I love about the digital age….it allows me to do something so many of my faithful readers have begged me for over the years: to pen novellas or short stories on how a certain set of characters are doing since their initial book and story were read by you.
This is such an exciting time! I'm thrilled because I love my characters and I love to write "What has happened to them now?"
About ZONE OF FIRE
Bay Thorn Griffin survived being kidnapped by the Taliban, but the pain of torture she suffered is never far from her mind. As Bay and her ex-Navy SEAL husband Gabe learn to juggle midnight feedings and sleepless nights with the arrival of their twins, they are hit with devastating news.
Gabe's best friend Mike Tarik has gone missing on a mission in Afghanistan. News of Mike's possible abduction brings memories of Bay's own kidnapping crashing back. Can she escape the torment she suffered to focus on her family's happiness?
Connect with Lindsay and learn more about the Shadow Warriors series!
Website | Blog | Facebook | Twitter | Goodreads | Instagram | Newsletter | Amazon
Watch the BREAKING POINT book trailer here.