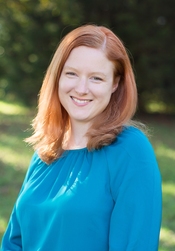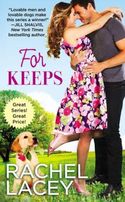 For the FOR KEEPS blog tour, Fresh Fiction asked Rachel Lacey to list her top 5 favorite sweet and sexy cowboys from TV, books, or movies. Here is what she had to say!
1. I adore all of Lori Wilde's cowboy heroes, but sexy Rafferty Jones in A COWBOY FOR CHRISTMAS really makes me swoon. He's the perfect blend of macho and tender.
2. Slate Calhoun in Katie Lane's GOING COWBOY CRAZY is another cowboy romance favorite of mine.
3. Luke Perry in Eight Seconds – holy hotness!
4. One of my childhood favorites is "Little Joe" aka Michael Landon from Bonanza. Charming and sexy 🙂
5. John Wayne – but of course!
Get to know Rachel's own sexy cowboy TJ Jameson in FOR KEEPS, on sale today!
About FOR KEEPS
A summer fling…or something more?
Merry Atwater would do just about anything to save her dog rescue – even if it means working with the most stubborn man on the planet. It's hard to avoid the sparks that fly with TJ Jameson, the ruggedly sexy cowboy in charge of the children's camp where she's just taken an animal therapy job. But commitment is not Merry's style, and TJ clearly wants more than just a roll in the hay.
TJ Jameson isn't looking for anything complicated-just a peaceful life on his family's ranch with a wife and kids. "No-strings" Merry Atwater doesn't fit that bill, no matter how irresistible she is. But when he sees how Merry gets through to his autistic nephew and the other kids at Camp Blue Sky, TJ's a goner. If he doesn't give in to the now, he might just lose his shot at forever . . .
About Rachel Lacey
Rachel Lacey lives in North Carolina, with her husband, son, and their own rescued pup. She volunteers her spare time with Carolina Boxer Rescue and truly has a passion for helping our furry friends. She is a member of the Romance Writers of America as well as her local Heart of Carolina RWA chapter.