1–What's the name of your latest release?
SELECTED
2–What is it about?
A teen who comes from nothing and finds herself at an amazing school with a golden ticket for the future. She quickly learns that nothing at the school is what is seems and falls for a guy who she isn't sure she can trust.
3–What word best describes your heroine?
Gifted.
4–What makes your hero irresistible?
He's superpopular but turns his back on his shallow friends to find something real in life, to find someone real. I love that quality in him.
5–Who are the people your main characters turn to when they need help?
My main characters turn to their friends when they need help. They are also very self-reliant.
6–What do you love about the setting of your book?
I loved playing around in the near future, like, twenty years ahead. I loved playing around with what society would look like if an overarching government broke down. And I loved setting a story in a make-believe prep school. There's so much pressure on teens today that I think is captures at Easton Prep.
7–Are you a plotter (follow an outline) or a pantster (write by the seat of your pants)?
I'm a hybrid. Stories usually come to me through the characters and I usually plot as I go.
8–What is an ideal writing day for you?
Writing on a cold or rainy day while curled up in my favorite oversized chair.
9–Do you listen to music while you write, need total silence, or do you have the TV on?
I can pretty much write anywhere and often write in lobbies, waiting rooms, and coffee shops. I've written so many words sitting on the floor at my daughter's dance studio it's not even funny. I joke that they're going to start charging me for the space. LOL. When I'm writing on the go like that, I listen to a thunderstorm. If the house is bustling, I've been known to write with noise-canceling headphones on.
10– How do you approach research?
I love learning, so I think I'm always asking questions, looking for answers or taking a class. I graduated from Citizens Police Academy in 2013 because I was curious about how policing worked.
While I'm actively writing a first draft, I bank questions and then go back for specific research after the first draft unless the story can't move forward with an answer.
11–What is your publishing journey story?
I wrote quietly for a few years before being getting my first publishing contract with a major publisher (I just published my 25th book with them). Now, I've written for several publishers and have dozens of books out. This is my first teen book and I'm so excited about it.
12–Do you have critique partners/writing groups you want to give a shout-out to?
I'd love to give a shout-out to a couple of writing buds, Kathy Ivan and Chris Keniston.
13–What're the most frustrating things about being an author?
There are so many stories rolling around in my head and only so many hours in a day to write them!
14–What's your favorite scent?
Vanilla or Lavender
15–What movie will you watch no matter what if it's on TV?
Breakfast at Tiffany's
16–Do you like breakfast, lunch, or dinner best?
I'm a foodie and love all meals equally. LOL. Just kidding. But if I picked a favorite the others might get jealous.
17–What's one thing you wish you knew more about?
Well, I have to admit this question stumped me. I literally chase every bunny trail I'm curious about, probably more than any one person should. I love researching and am always spouting weird and interesting facts to my family. They tolerate it. LOL
18–What's the silliest thing you've recently done?
Um, if I told you that I'd have to kill you. So. . .
19–What can readers expect from you next?
Book two is coming in early August and I can't wait to share the next installment in the series with readers.
20–How can readers reach you?
www.BarbHan.com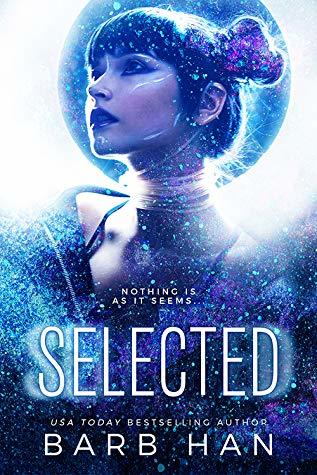 After a polarized nation was broken by the threat of civil war, States have now become countries. And in New Maine, things have gotten worse.
Giving my family a better life is everything. And my selection to attend an elite prep school suddenly offers my family a dramatically different life—food on the table, a roof over their heads, and a fighting chance at a future.
Everything is going great until some of my friends begin ghosting me, and then disappear. Soon it becomes clear this "chance of a lifetime" isn't the Holy Grail I was promised. And the attention from one of Easton's elite has me questioning why a boy with a golden future wants to risk it by being seen with me.
But when I find out why I'm really at this school, I may have to trust him if I want to live.
Young Adult Science Fiction [Entangled Teen, On Sale: February 3, 2020, e-Book, ISBN: 9781682815410 / eISBN: 9781682815410]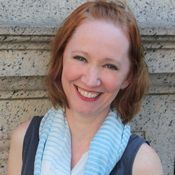 BARB HAN is a USA TODAY, Publisher's Weekly, and Amazon Bestselling Author. Reviewers have called her books "heartfelt" and "exciting."
She lives in Texas–her true north–with her adventurous family, a poodle mix and a spunky rescue who is often referred to as a hot mess. She is the proud owner of too many books (if there is such a thing). When not writing, she can be found exploring Manhattan, on a mountain either hiking or skiing depending on the season, or swimming in her own backyard.