I'm currently celebrating the book birthday of SNOWBOUND WITH MR. WRONG, a story in my new series, Snowflake Valley, and my thirteenth published novel. The book birthday definitely makes this a lucky week for me, no matter what popular wisdom or folklore might have to say about the number thirteen.
Luck—good and bad—has been on my mind for quite a while now, ever since I began writing the Snowflake Valley books. The series starts off with stories about the three oldest sisters of a large and close-knit family. These heroines have nicknamed themselves "the bad-luck Barnetts" because each of them has had a past love relationship go wrong. And can't ninety-nine percent of us relate to that?
In romance novels, the second-chance or reunion romance is a popular storyline and one of my favorite themes. In these reunion stories, the hero and heroine have had a past relationship that didn't work out, but then circumstances or meddling matchmakers—or just plain bad luck!—bring the couple together again.
When I started thinking about this series idea, I knew that in the first story, Lyssa would take another chance on love and, willingly or not, would begin falling for a second time…with the guy who broke her heart the first time around. Besides being a popular storyline, I think this just might be another situation many of us have experienced, too.
For an added twist, I thought…well…what if Lyssa was stranded with her ex. In a blizzard. With a handful of kids. And what if her ex was Santa Claus! That's all it took to help me spin this story and those of her two sisters into three books set in Snowflake Valley, a tiny tourist town that celebrates Christmas 365 days a year. At that point, the stories took on lives of their own and became holiday books, with each one including Christmas, New Year's Eve, or Valentine's Day.
Since we already know these are romances, I'm not giving anything away by telling you each book does end with a happy-ever-after for the hero and heroine. As for me, during the writing of the books, I was able to spend weeks and weeks immersing myself in everything special about all those holidays. So, wouldn't you say book number thirteen brought me—and the bad-luck Barnett sisters—plenty of good luck?
I hope you'll give Snowbound with Mr. Wrong a try and let me know how you like the story! And I'd love to hear one of your favorite holiday memories. Share one in the comments below, and your name will be entered for a chance to win a ten-dollar Amazon gift card. (US mailing addresses for entry.)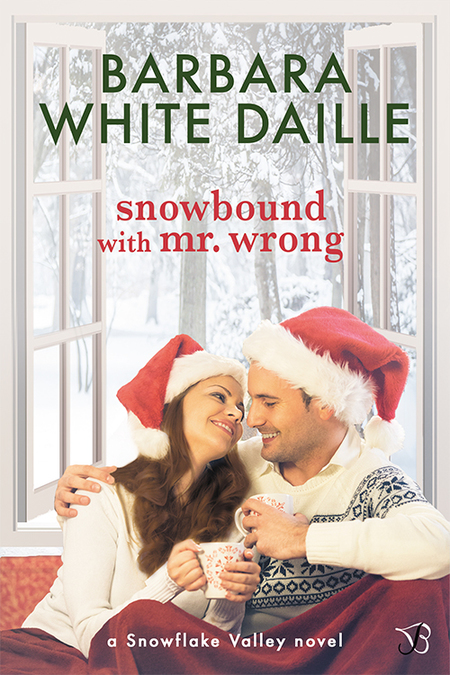 Worst. Day. Ever. After Lyssa Barnett's sister tricks her into reprising her role at Snowflake Valley's annual children's party, she doesn't think anything can be worse than squeezing into her too-small elf costume. Then tall, dark, and way too handsome Nick Tavlock shows up to play Santa…and an unexpected storm leaves them snowbound in the isolated lodge.
The last thing Nick wants is to spend a cozy Christmas Eve with a trio of kids and the woman who dumped him. But as much as Lyssa frustrates him, he can't stop thinking about her. And soon, he's fighting very un-Santa-like thoughts of kissing a certain sexy Miss Elf under the mistletoe. As Nick starts to fall for Lyssa all over again, he knows it will take nothing short of a miracle to have Lyssa in his arms on Christmas Day.
Romance Contemporary | Holiday [Entangled Bliss, On Sale: November 7, 2016, e-Book, ISBN: 9781633757875 / eISBN: 9781633757875]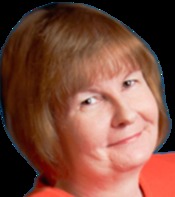 Barbara White Daille is an award-winning author whose short contemporary romances have received Top Picks and glowing reviews from both print and online publications. Her writing has been compared to that of authors such as Deborah Smith and Catherine Anderson, among others. Her books focus on small-town settings, where the heroes and heroines' lives are filled with family and friends, lots of nosy neighbors, and often a matchmaker—or three.
Barbara has been a writer since before she could spell all the words needed to tell her stories. She "self-published" her first short story in fourth grade and wrote her first novel (a mystery with a romance included!) in eighth grade.
Writing is Barbara's passion, and reading is her favorite pastime. She hopes her stories bring readers just as much pleasure and that her books find homes on those readers' keeper shelves.
She and her husband live in the hot and sunny Southwest, where they don't mind the lizards in the front yard but could do without the scorpions in the bathroom.