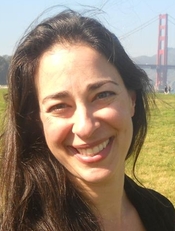 Earlier this week, I asked the following question on twitter/facebook: What catches your eye more on a cover of a sexy contemporary romance – a hot guy or a couple (man/woman)?
I'll use two of my books, TAKE ME and LOVE ME, as examples. TAKE ME, which was released as a trade paperback five years ago, has a couple on the cover. Do they look like the characters in my head when I was writing the book? Sort of. The hero, Travis, definitely looks like the model in the picture. Big, hunky, gorgeous. But the heroine? Well, considering TAKE ME is a book about a full-figured woman who finally finds her HEA with the man she's been in unrequited love with her entire life, then, no. I'm afraid she doesn't really look like the version of Lily that I have in my head. To me, Lily is smaller, curvier, softer. That being said, the art department at Pocket did go back to the drawing board several times with this cover (probably because I freaked out when I saw the initial cover and she looked like a size 2. Barely.) and ended up with this model on the cover. She isn't exactly full-figured, but she isn't tiny either.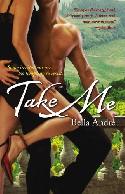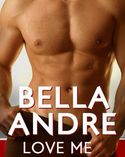 With my newest trade ppk/ebook release, LOVE ME (the sequel to TAKE ME), I was hoping to go in a different direction. For five years, readers have been asking me for the TAKE ME sequel. And for five years, I've been walking around with Luke and Janica (Travis and Lily's brother and sister) in my head. Which means I know what they look like, probably better than most of my other characters. It was very important to me that the cover of LOVE ME reflect that. Do I think Luke Carson looks like the guy on the LOVE ME cover? Heck yeah! In my head, that picture was taken right after a game of pick-up basketball with his brother, Travis. 🙂
In any case, when I posted my question about covers earlier this week, I was hoping readers would chime in with their thoughts. I wasn't dissapointed. Based on my informal poll, couple covers won 2 to 1 over solo hot guy covers. Even more interesting, was the fact that people kept saying the same thing: They want the people on the cover to match the descriptions inside the book. I couldn't agree more. I'm constantly referencing the cover as a read a book, even thought I know what ends up on the cover is frequently completely out of the author's hands.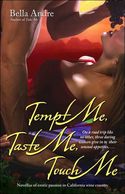 I'd really love to hear from you now! Are you more likely to pick up a book with a sexy couple on it? Or do you gravitate to the hunky guy covers? Also, does it matter if it's an ebook vs. a paperback. Are you drawn to different kind of covers depending on format?
Please let me know your thoughts. I'll be giving away a copy of one of my earlier books – TEMPT ME, TASTE ME, TOUCH ME – to someone who comments.
Thanks so much,
Bella
Bella Andre has always been a writer. Songs came first, and then non-fiction books, but as soon as she started her first romance novel, she knew she'd found her perfect career. Since selling her first book in 2003, she's written thirteen "sensual, empowered stories enveloped in heady romance" (Publisher's Weekly) about sizzling alpha heroes and the strong women they'll love forever for Simon & Schuster, Random House, and Hachette Books. Her books have been COSMOPOLITAN Red Hot Reads twice (GAME FOR ANYTHING and WILD HEAT). Her books have been translated into German, Thai, Japanese and Ukrainian. If not behind her computer, you can find her reading, hiking, knitting, or lunching with her favorite romance writing ladies. Her latest release is LOVE ME, the long-awaited sequel to TAKE ME. www.BellaAndre.com