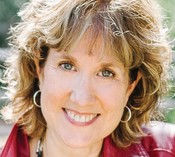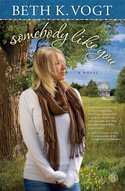 Romance readers expect the satisfaction of a happily ever after (HEA) at the end of a novel.
As an author who writes contemporary romance novels, so do I … really, I do. I understand there's an implicit promise between my readers and me that I will deliver a HEA – or else.
Or else I'll disappoint my readers.
Or else I shouldn't even bother starting a new novel because I've lost my audience by betraying them. The romance genre, by definition, promises an "and they lived happily ever after" of some sort or another.
A kiss – with the promise of more. (And different authors provide varied levels of "more.")
An engagement, complete with a close-up of the ring.
A lavish, Pinterest-perfect wedding.
One of my goals is to balance romance and reality. Why? Because there's more to happily ever after than the fairy tales tell us. Classic "and they lived happily ever after" stories often avoid the struggles you and I face here on this side of the printed page. Yes, there are evil stepmothers and dragons … but there are also fairy godmothers and magic potions – and a romantic fade into the sunset. In true-to-life romance, relationship happens before the HEA … and after the HEA – and problems aren't fixed with a bit of "bibbity-bobbity-boo" magic.
One key element that I weave into all of my romance novels? The fact that relationships are messy.
Messy. Messy. Messy.
Mr. Right is never perfect. Ms. Right has a few issues of her own. Imperfect people – this is an unavoidable truth in real life and it should be so in fiction. When two flawed people fall in love with one another – no matter how "perfect" they are for one another – well, life gets messy.
In my latest release, SOMEBODY LIKE YOU, I layered in difficulties for my hero and heroine. Themes of widowhood and estrangement and grief are all the more entangled when the hero, Stephen, comes looking for Haley, his brother's widow. Haley is grieving her husband's death, which is pain enough for any woman, right? But then Stephen, her husband's identical twin brother – someone she knew nothing about because the two brothers were estranged for a dozen years – shows up on her doorstep.
I just made Haley's life a whole lot more complicated, didn't I? My contemporary romance novel is about relationships. Yes. And love. Yes. And how this beautiful, wonderful experience is messy.
Why?
Because we want to get lost in a good story … but we also want to find ourselves in that same story. We want to see people make mistakes and hurt one another … and we want to see them overcome those same mistakes and choose to forgive one another. We identify with both the sorrow and the joy that are woven through stories because our own lives, our own love stories, are threaded through with laughter and tears, mistakes and forgiveness.
And that's an authentic happily ever after.
One commenter will win a copy of SOMEBODY LIKE YOU and a beautiful scarf.
To comment on Beth Vogt's blog please click here.