Fresh Pick for Friday, May 16th, 2014 is THE ROAD TO TESTAMENT by Eva Marie Everson
#InspirationalFriday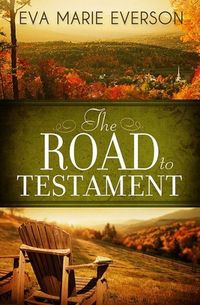 Abingdon Press
April 2014
On Sale: April 1, 2014
320 pages
ISBN: 1426757980
EAN: 9781426757983
Kindle:
B00IN5RONK
Paperback / e-Book
Add to Wish List
Inspirational Fiction Inspirational
Buy A Copy

The Road To Testament
by Eva Marie Everson
Ashlynne Rothschild never wanted to be a people person. She learned a long time ago that the more she protected herself from the details of people's personal lives, the better off her life would be.
So it comes as a surprise when she finds herself liking—if not loving—the good, God-fearing people of Testament, North Carolina, where she is sent to earn her chops as a reporter.
And it is with some anxiety that she unearths a story that could turn these people against her. Beneath the picturesque setting of the Blue Ridge Mountains, secrets are buried—one secret in particular.
Keeping it hidden would go against Ashlynne's journalistic integrity, but publishing the story would hurt those she's learned to love—even her gruff, unapproachable boss, William Decker, who harbors mysteries of his own.
Ashlynne has two options: run away or expose the truth of Testament . . . whatever the cost?