I am a huge movie fan, have been since I was little. That's where I saw my first western, my first musical, my first romantic comedy, my first sci-fi, and my first drama. Then I went to college to be a screenwriter, and that didn't quite work out like I planned. But I have to say, I love writing romance novels even more! And movies provide inspiration in my writing. It primes the pump, so to speak.
So now for my favorite movies….
THE PRINCESS BRIDE – Oh how I love this movie. The love story, the snarkiness, the delicious comedy, and the ridiculousness of it all. Buttercup is a strong woman who knows what she wants, Westley, and manages to keep her strength despite life's challenges. At its core, it's well-written, well-acted, and a brilliant script. It's about our choices in life and how they shape our future. Definitely not inconceivable.
STEEL MAGNOLIAS – I wish I could see the play but I have seen the movie many times. Living in North Carolina the last 22 years has given me the perspective of what being a southern woman means. Steel Magnolias is about women, their friendships, their fortitude and strength, and about how fragile life can be so you'd better hold on with both hands. I cry every single time at Shelby's funeral no matter how many times I see it. Why? Because that bond between women is the most amazing thing I will ever experience in my life or on screen.
And now for the favorite… and the inspiration for my new book STEEL COYOTE, my very first space opera.
SERENITY – Oh, Cap'n Mal, how I adore thee. I've loved the tv series FIREFLY since it was on the air oh-so-briefly almost 20 years ago. Then when the movie came out. Gasp! The part I've always, always identified with was the strength of the women and the humanness of the men. Zoe, River, Inara, and Kaylee were all females who have a core of steel, their own specialized skills, and never allowed men to treat them as less than. The men, Mal, Wash, Simon, and Jayne, well, they were flawed but had good hearts and the best of intentions.
What each of these movies has in common is family and strong women. I tend to have what I'll call "unconventional" families but no matter if they are related by blood, they will do anything and everything for their own. That's what a true family is.
The heroine in STEEL COYOTE, Remy, is the captain of her own ship, master of her fate, and yet she knows when to bend and when to be strong. I think as a writer, I draw on what I read, what I see, and what I hear, to help me create a character who will tell my story to you, dear reader.
What are your top three movies?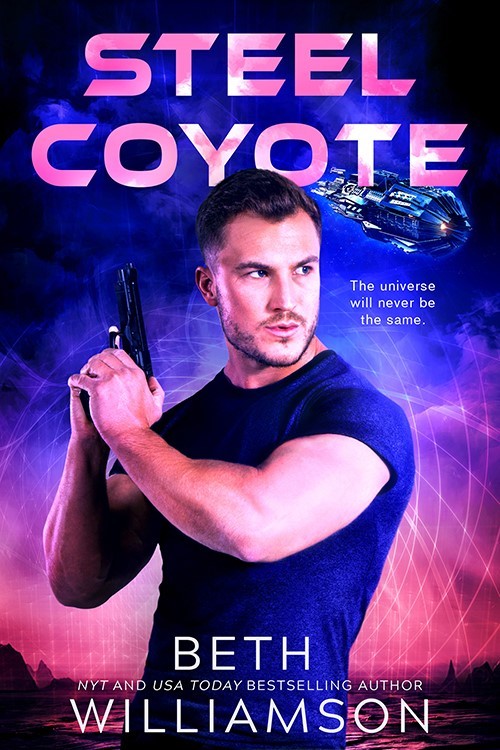 The universe can be a tough place to make it as a cargo ship captain and Remington Hawthorne fights every day to scrape together enough to get by. Hanging on by her fingernails, she has to find something to keep herself and her quirky crew alive.
When a sketchy deal goes south, she doesn't want to accept help from the stranger who calls himself Max Fletcher. Life however, doesn't give her a choice. Hurtling through space with illegal cargo, extra passengers she doesn't want, and a growing attraction to Max she can't resist, Remy knows she's in trouble.
When worlds collide, Remy and Max have to find a way to trust each other, save the crew, and not get themselves killed in the process. It's gonna be a helluva ride.
Science Fiction Romance [Entangled: Amara, On Sale: July 22, 2019, e-Book, ISBN: 9781640638402 / ]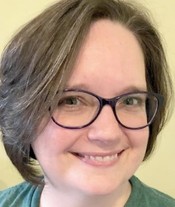 Beth Williamson, who also writes as Emma Lang, is an award-winning, New York Times and USA Today bestselling author of both historical and contemporary romances. Her books range from sensual to scorching hot. She is a Career Achievement Award Nominee in Erotic Romance by Romantic Times Magazine, in both 2009 and 2010, and a quarter-finalist in the 2014 Amazon Breakthrough Novel Award Contest.
Beth has always been a dreamer, never able to escape her imagination. It led her to the craft of writing romance novels, fueled by Reese's and tenacious pursuit of the perfect story. She's passionate about purple, books, and her family. She has a weakness for shoes and purses as well as bookstores.Life might be chaotic, as life usually is, but Beth always keeps a smile on her face, a song in her heart, and a cowboy on her mind. 😉