If you travel to north Louisiana and listen carefully, whispers on the cypress-laden air will tell you legendary tales of a young woman who repeatedly tried to make lemon bars. The trees shield their eyes from the tragic tale of utter failure, while the bayous draw their waters up tight in sympathy and shame. . .
Well, okay, that might be exaggerated, but not by far. Confession: I don't bake. If you say the word "lemon bar" around my mom, she turns ghostly pale from blocked memories of my attempts to make those pesky little yellow desserts all through high school. Never got it right. I'm convinced they're my nemesis.
Now, don't get me wrong–I can make a mean batch of Pillsbury chocolate chip cookies. You know, the kind where you cut open the package and place the already perfectly circular bits of dough onto a cookie sheet and bake for 12-15 minutes? I've got that down! In fact, I make them a little on the "not quite done" side, and people rave. Everyone always wants me to bring those to parties, like I did something spectacular. (and when I remember the lemon bars, I'm convinced I did)
My mother is an amazing baker, though. She has this teacake cookie recipe she makes for holidays. Dough from scratch, powdered sugar icing–they're the best. One Christmas, when I was newlywed and ridiculous, I attempted to make her recipe. It was pretty simple. It contains maybe five ingredients. What could go wrong?
So, so much.
The cookies spread too thin on the sheet. The candy cane shapes morphed into exhausted, flat question marks. The powdered sugar icing? Too much water. The colored, liquid sugar spread over the pan and took over like an old monster movie.
So how does baking keep ending up in my novels? Maybe it's along the lines of "those who can't do, write" ::shrug:: My characters sure love to bake, and Bri Duval in my novel THE KEY TO LOVE is attempting to figure out her late mother's secret ingredient to her delicious macarons. She wants to be like her mother so badly that for years, she keeps trying to discover that missing secret ingredient–and with every failed attempt, is further convinced she'll never be worthy of her mother's proverbial apron. Add in a scorned ex-boyfriend trying to buy out the bakery Bri manages, two eccentric elderly bakery owners, and a permanent bachelor of a travel writer and well–you have a delicious recipe for chaos!
I have, however, come across one Petit Four recipe from Delishably that is worth the effort. (as long as they're not lemon, right? Ha!)  It starts with store-bought pound cakes, and you take it from there. Not quite from scratch, but you can still claim you made them! ::wink::
https://delishably.com/desserts/The-Worlds-Easiest-Petit-Fours-Recipe
In this recipe, Margaret Schindel also provides several variations of flavors, decorating tips, and various buttercream options for icing. For those who haven't been attacked by lemon bars most of their life, there's also some advanced tips for more sophisticated variations of petit fours.
Bon appetite!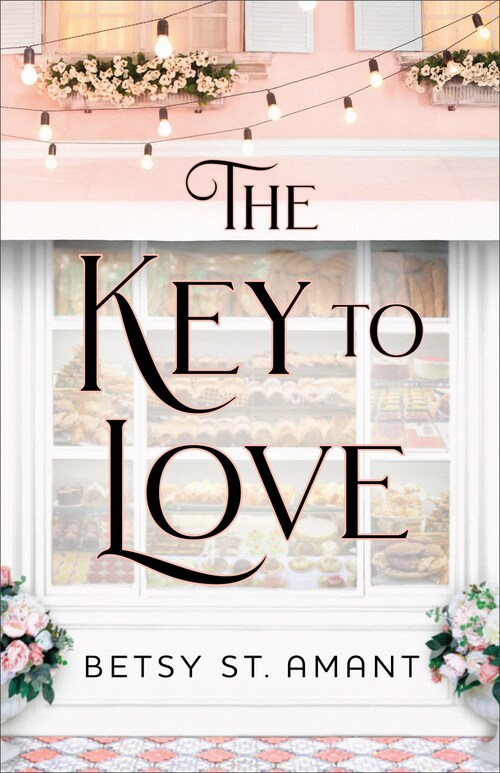 The only thing Bri Duval loves more than baking petit fours is romance. So much so, she's created her own version of the famous Parisian lovelock wall at her bakery in Story, Kansas. She never expects it to go viral–or for Trek Magazine to send travel writer Gerard Fortier to feature the bakery. He's definitely handsome, but Bri has been holding out for a love story like the one her parents had, and that certainly will not include the love-scorned-and-therefore-love-scorning Gerard.
Just when it seems Bri's bakery is poised for unprecedented success, a series of events threaten not just her business but the pedestal she's kept her parents on all these years. Maybe Gerard is right about romance. Or maybe Bri's recipe just needs to be tweaked.
Novelist Betsy St. Amant invites you to experience this sweet story of how love doesn't always look the way we expect–and maybe that's a good thing.
Inspirational Chick Lit | Romance Contemporary [Revell, On Sale: October 13, 2020, Paperback / e-Book, ISBN: 9780800738891 / ]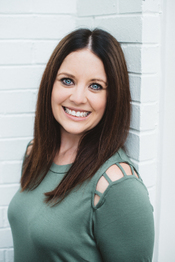 Betsy St. Amant Haddox is the author of fifteen inspirational romance novels and novellas. She resides in north Louisiana with her hubby, two total opposite young daughters, a collection of coffee mugs, and an impressive stash of Pickle Chips. Betsy has a B.A. in Communications and a deep-rooted passion for seeing women restored in Christ. When she's not composing her next book or trying to prove unicorns are real, Betsy can usually be found somewhere in the vicinity of a white-chocolate mocha (nonfat, no whip!). She blogs frequently at www.ibelieve.com, a devotional site for women.