Hi, Alexa! Welcome to Fresh Fiction. Please tell us about yourself and your new book, SNAPPED. 
Hi! Thank you so much for having me! I'm Alexa, I'm a mom of four adorable and wild children and I'm married to my high school sweetheart. He played in the NFL for 8 years which is what inspired my Playbook Series. SNAPPED is the fourth book in the series and focuses on Elliot and Quinton. Elliot does PR for the Mustangs and when Quinton takes a knee on the field and covers the league's logo on his jersey, she's sent in to help manage the media storm. They get off to a rocky start, but eventually, sparks fly as they both work through some pretty big issues they're both facing.
Some of our readers may not know this, but your husband is a retired NFL player. How much of your experiences did you incorporate into the Playbook series?  
He is! He was drafted to the NFL my freshman year of college, so I was pretty much a baby when we moved in together. The women that I met during that time really molded me into the woman I am today. It's why female friendships play such a huge part in these books. Most of the drama is crafted from my time at Real Housewives University from Bravo!, but I think the heart of these books is pulled directly from the time my husband played. Whether it's the friendships and bonds the women create or the look into some of the deeper issues within the NFL, I'm not sure I would write about either if it weren't for my time spent in that world.
Female friendship is so important in your books. What is your favorite thing about featuring women who lift each other up? Who are the women your heroine, Elliot turns to when she needs help? 
Female friendships are my absolute favorite thing to write! Nothing makes me happier than when I see a review and they touch on the friendships in these books. I just think it's so important to show women lifting each other up when the world seems so stuck on this weird trope that we don't support one another. I also love when relationships are starting, showing those moments when we gush about the guy to our friends or overthink every little detail until that one friend tells us to chill. I don't want my heroines to be completely lost in a relationship, so having these strong women around them add an important balance to their lives. In SNAPPED, the Lady Mustangs are back in full force. Brynn, Poppy, and my favorite, Vonnie, play a huge part in Elliot and Quinton's relationship. Elliot also has a couple close friends who join the crew.      
SNAPPED tackles (pun definitely intended) a tough subject matter–the hero, Quinton, takes a knee during the National Anthem. Can you tell us about how the idea for this aspect of your novel came together, and what you hope readers take away from your portrayal of this important issue?  
This was actually something I said early on that I would never write about. I had hoped that enough time had passed that I could write my own take on it. I didn't want this to be Colin Kaepernick's story because I could never tell his story. He started taking a knee after my husband retired and I respect and admire him so much for taking this stance, no matter the consequences. In SNAPPED, I wanted to focus more on the racial inequality within the NFL and the way players who retired before 1993 have been treated. But, as I was writing, Elliot's struggle with her identity as a biracial woman really started to develop. It was a hard story to tell, but I really love seeing her process everything next to Quinton, who is so fully realized as a strong black man. I hope that readers come away with an openness to listen to other people who might have a different experience than them. I hope that they will be gentle with others because we never really know the struggles the people around us are facing.
It was recently announced that your series is in development with Starz–congratulations! What has this process been like? Is there anything you can update us on (though we understand if you can't)? 
Thank you! It is so exciting, and I honestly still can't believe this story that I wrote in secret might end up on TV! I wish I had some fun updates, but I really don't know much. I'm just keeping my fingers crossed and hoping it all works out.    
Fall is finally here! What are some of your favorite Fall activities?  
I mean. . .  are oversized sweaters, Uggs, and hot lattes activities??? Fall is my absolute favorite! I love taking my dog on walks in this weather and snuggling with my kids watching Hocus Pocus.
What can readers expect from you next?  
My first women's fiction book! MOM JEANS AND OTHER MISTAKES comes out Fall 2021 and I am so, so excited! 
Rapid Fire Random Questions
Favorite Romance Trope: Secret baby!
Go to mani/pedi nail polish colors: Gray and dark purple.
Do you dog-ear or use a bookmark in your books?:  Bookmark. . . or any scrap of anything near me.
Pancakes or waffles?:  Waffles
Favorite book from childhood:  Amelia Bedelia
Morning person or night owl: Night owl
First thing you'd splurge on if you won the lottery: Lots of land!
A song that will always cheer you up: Anything by Little Mix.
Favorite season:  Fall!
You have a totally free afternoon – no deadlines, no obligations, no Twitter notifications!  What do you do?: I'd probably lay in bed, reading or binge-watching something on Netflix!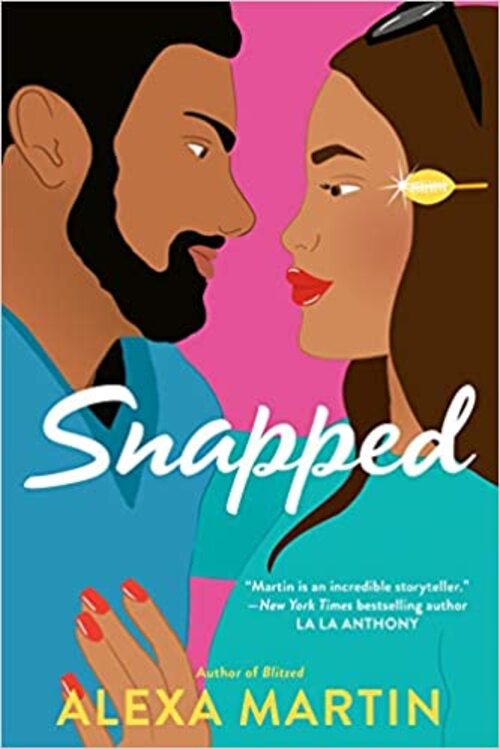 With the stakes this high, it's no longer just a game for the Mustang's quarterback in this romance by the author of Blitzed.
Elliot Reed is living her best life—or pretending to. She owes it to her dad's memory to be happy and make the most of her new job as Strategic Communications Manager for the Denver Mustangs. Things are going well until star quarterback Quinton Howard Jr. decides to use the field as his stage and becomes the first player to take a knee during the national anthem.
As the son of a former professional athlete, Quinton knows the good, the bad, and the ugly about football. He's worked his entire life to gain recognition in the sport, and now that he has it, he's not about to waste his chance to change the league for better. Not even the brilliant but infuriating Elliot, who the Mustangs assign to manage him, will get Quinton back in line.
A rocky initial meeting leads to more tension between Quinton and Elliot. But as her new job forces them to spend time together, Elliot realizes they may have more in common than she could've imagined. With her job and his integrity on the line, this is one coin toss that nobody can win.
Fiction | Romance | Multicultural [Berkley, On Sale: October 20, 2020, Trade Size / e-Book, ISBN: 9780593102503 / eISBN: 9780593102510]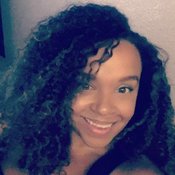 Alexa Martin is a writer and stay at home mom. She lives in Colorado with her husband, a former NFL player who now coaches at the high school where they met, their four children, and a German Shepherd. When she's not telling her kids to put their shoes on. . . again, you can find her catching up with her latest book boyfriend or on Pinterest pinning meals she'll probably never make. Her first book, Intercepted, was inspired by the eight years she spent as an NFL wife.