Thank you for having me over at Fresh Fiction. I'm so pleased to be here. You do such a great job of getting the word out there on new authors, new releases, and great books!
My latest release, IN HER DREAMS has a perfect release day – March 7th which is also my birthday! I couldn't think of a better book to celebrate my special day.
IN HER DREAMS was one of my favorite stories to write. The two main characters were good people, caught in a bad situation. Warren appeared in In His Dreams, as the young Vampire possessed by an ancient serial killer/psycho! Emerald was the witch that helped save him.
Writing in the paranormal genre, and in a series, gives me a lot of opportunities to tie one story with the next. All of my books are stand alone stories, but I often let the tension, and characters, flow from one book to the next.
Warren is tough, but troubled. He's one of those guys that doesn't do helpless victim well. Not that he was, but with a Vampire possessing and using your body to do murder and worse, it had to feel that way.
In walks Emerald whose not only saved him, but created a kind of buffer to his torturous memories. Well, what better way to go on with life than to forget the horrible events that you've been forced to witness? Warren is convinced Emerald can erase his memories of Gideon's possession… If he has to, he can always seduce her into helping. What woman could say no to her lover?
Only life doesn't always work out the way we plan.
Warren and Emerald battle this subject of erasing his memories throughout the story but along the way, they discover something else worth fighting for – each other.
I hope you give them a chance. I hope you love Emerald as much as I did, and fall as deeply in love (or lust) with Warren. Their story opens up new avenues of trouble for the immortals in the Jade series. Hopefully, it will also bring about some changes that tip the scales in their favor.
Until then, thank you for reading! Your humble author, Billi Jean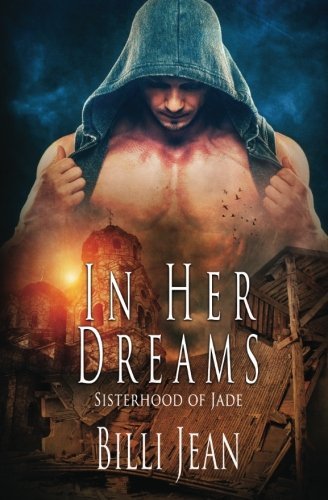 IN HER DREAMS
" width="200″ rel="share" >
Warren had one way to end his misery—convince one pretty, little, stubborn witch to erase his memories.
Emerald never knew what it meant to feel safe. Not really. In her world, magic gave her power, but also held her prisoner. Now, she's out to win her freedom for good. Until one night when she aids a friend and finds herself overwhelmingly attracted to an arrogant, bossy Vampire.
Warren thought that once he was freed from an ancient's possession, life would fall back into place. But the memories of Gideon's acts remained, making his life a living hell. There is only one way to end the misery. He has to convince one pretty little witch to erase his memories.
Only, to do that, Warren's going to have to seduce her into it. But when the tables are turned, and she seduces him, can he chance erasing his memories and possibly losing her, the one bright light in all his misery, along with the rest he's suffered?
Romance Paranormal | Erotica Paranormal [Totally Bound Publishing, On Sale: March 7, 2017, e-Book, ISBN: 9781786511294 / eISBN: 9781786511294]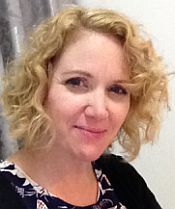 Billi Jean was born in California but didn't stay put for long. She's lived in New York, Indiana, Missouri, Arizona, Colorado, Florida, Massachusetts and Vermont. She's lived in and worked from ranches to beach-side coffee shops to the woods in western Massachusetts. Now living and working in China, she continues to write.
Billi Jean has been writing since high school when she couldn't wait for Robert Jordon to write his Wheel of Time series faster. As an adult, she still finds herself drawn to fantasy-adventure stories, but with an erotic romance flair. Her books are extremely hot, with a focus on strong characters that are shoved into fast-paced adventures. Her unique style of incredible journeys infused with hot passion leave her fans hoping for more.