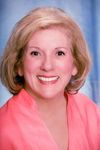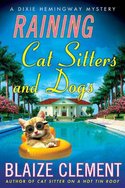 With my fifth mystery, RAINING CAT SITTERS AND DOGS (St. Martins Minotaur), having just hit the bookstores, and my fourth mystery, CAT SITTER ON A HOT TIN ROOF, a nominee for the 2009 Mary Higgins Clark Award, I sometimes catch myself looking back in some wonder at how I got to this point.
I've been a writer almost as long as I've been a reader. I wrote because I had to write, the same way I had to breathe. But I also had to make a living, so while I wrote short stories, essays, plays, non-fiction, and books "ghosted" under other people's names, I never considered writing as a serious career. My career was being a psychologist, which allowed me the freedom to write whatever I wanted to write. If an essay or a story found a publishing home, that was fine. If it didn't, that was fine too. Not having to rely on writing to pay the rent, I could explore ideas, try out different voices, spread my wings as widely as I wanted. I didn't realize it at the time, but I was putting in an apprenticeship that would one day be vital to a new career.
To read more of THE JOURNEY FROM THERE TO HERE please click here.