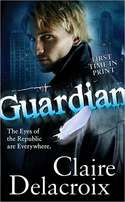 Angels #2
October 2009
On Sale: September 29, 2009
Featuring: Rafe Gerritson; Delilah Desjardins
368 pages
ISBN: 0765359502
EAN: 9780765359506
Paperback
$6.99
Fantasy Urban, Romance Paranormal
Buy at Amazon.com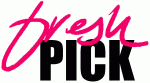 The Eyes of the Republic are everywhere.
The victim of what she believes is a malicious kidnapping, seer Delilah Desjardins quickly realizes that her abductor is on a mission to save her from assassins. Rafe, a fallen angel, must ensure that Delilah, blessed with the gift of foresight, reaches her true calling as an oracle for the Republic – and if his divine calling results in a more earthly relationship between the two of them, well, he doesn't mind that at all.
Drawn to Rafe, but fearing the loss of her gifts should she surrender to his charms, Delilah knows she has to leave him. But fleeing his guardianship sets the assassins on her trail again. As Rafe races to save Delilah, he knows he isn't just saving her for the good of the Republic, for the angels, or for the future – he's saving her for himself.

The Eyes of the Republic may be everywhere, but then so are Angels.
Excerpt
She was being watched.
The woman known only as Twenty-three felt her pulse quicken. The hair prickled on the back of her neck, and she tried to tell herself that the glance she felt was only passing.
It wasn't. Someone was scrutinizing her.
She'd kept her head down as she lit the tall candles in the chapel, trying to be as nondescript as possible. She'd moved slowly, so as to not attract attention, but the weight of that gaze had made her want to run.
Someone knew her secret. Conviction made her heart race and her hands shake.
Twenty-three was a shade and shades officially had no secrets.
Shades – those humans who had failed the Sub Human Atomic Deviancy Evaluation – forfeited their citizenship and rights because of their birth defects. They became the Read More…