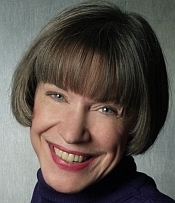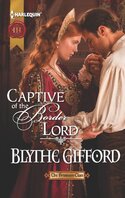 When I began writing The Brunson Clan trilogy, I was struck by the way the history of the Scottish Borders was captured in its ballads.  Long before books were commonplace, the stories of the Border Reivers (raiders) were immortalized in song.  In the midst of a bloody era, when family was more important than country, these men "prized a poem almost as much as plunder, and produced such an impressive assembly of local narrative songs that some people used to label all our greater folk poems as 'Border ballads'" (A. L. Lloyd, Folk Song in England.)
Poetic, stirring, memorable.  But accurate?  Not always.
At least, that's what my Brunsons discover during the course of the trilogy.  The story each believes – about the family, the enemy, or even about him or herself – is ultimately upset when the truth is discovered to be slightly different than oft-told tales.
CAPTIVE OF THE BORDER LORD, the second book of the three, centers on the youngest child and the only sister.  She has grown up thinking that life is duty and that the valley where the Brunsons have lived for centuries is the only place she, or any Brunson, can truly call home.
So when she goes to court, at the mercy of a man she believes betrayed her family, she is plucked away from everything familiar.  Surrounded by luxury she has never known, she begins to question everything she has grown up believing, not only about her family, but about herself.  And even about the man who holds her captive.
What she eventually discovers about all of them helps her become a different person by the end of the book.  Only when she discovers some truth hidden in the family story, does she find out how it applies to her.
Isn't this the case with many of the stories our families tell?
Particularly when we gather for the holidays, families will repeat their own tales.  The time Great Uncle Joe saved the farm during the Depression.  The time Cousin Will, the absent minded genius, forgot to come to Thanksgiving dinner because he was deep in a book.  The way Mom and Pop fell in love at first sight.
We cherish such stories and adopt them as part of ourselves.  Is every detail strictly and completely true?  Well, perhaps not.  But the stories families choose, and the way they choose to tell them, say as much about the family as the "real truth."
How about you?  Does your family have stories to tell?  True or not, please share one with us!
One lucky reader who comments on today's blog will be randomly selected to win a signed copy of – your choice – Book One, RETURN OF THE BORDER WARRIOR, or Book Two, CAPTIVE OF THE BORDER LORD.  The final book, TAKEN BY THE BORDER REBEL, will be on the shelves February 19.
To comment on Blythe Gifford's blog please click here.