Bonnie Vanak is no stranger to a full plate. She released two new novels in her Werewolves of Montana series this spring, and she is already looking forward to the rest of the year. In between the craziness of writing and publishing her books, she took a moment to chat with our Miranda Owen about THE MATING SEASON and THE MATING DESTINY, why she loves setting her books in Montana, and the appeal of shifters and fae in her stories.
When I think back to the first werewolf book I read of yours – THE EMPATH (Draicon Werewolves Book 1) – and compare it with your current Montana Werewolves series, I am amazed by the intricate world-building and unique spin you always put on the werewolf myth. What is it about werewolves that captures your imagination?
Thank you! I love writing about werewolves because of the loyalty, the fierceness in which they protect their own, and the alpha traits of the males. When I set out to write the Werewolves of Montana, it was with the intention of writing a darker, much sexier series than THE EMPATH, which was published by Harlequin. I loved writing Nocturnes for Harlequin, but faced certain restrictions, and with the Werewolves of Montana series, since it is self-published, I have the freedom to write what I please.
Why Montana as a setting? Do you have a fondness for that geographic location, or does it just seem like the best fit for the story and characters?
I love Montana, the wide, open plains and the cowboys. I went there years ago with my mom on a vacation and I enjoyed the mountains, the honesty and openness of the people. There's no pretense, which is so refreshing. Probably because they are all working too hard to preen and act important!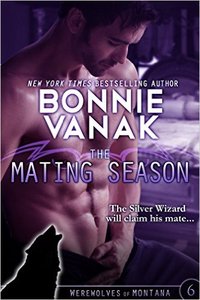 In you April release – THE MATING SEASON – Tristan is a character who has appeared in previous books in your Montana Werewolves series, did you always plan on giving him his own book?
Yes, from the beginning. I didn't create him until THE MATING HUNT, and he first appeared to punish Arianna for turning into a wolf in front of Skins (humans), which is strictly forbidden. His character has evolved over the series and now I'm glad he's finally getting his own book!
I loved your story TEMPTATION. How long before you write a story for that heroine's brother? I found him to be a fascinating character.
Thank you! So glad you enjoyed it. Justin, who is like a brother to Skylar, will get his own story in the future, but not for a while because I have a lot of other projects on my plate. And I want him to play an important role for series. When you read THE MATING SEASON, you will get an idea of how important the dragons will be in the series.
You've had so many different types of magical characters in your books – elves, fae, wizards, werewolves, dragons, etc. – is there any type of magical being that you haven't written about, that you'd like to feature in a future story if you got the chance?
I'm itching to write a dark Fae, which I will in the future. The idea keeps circling back. I did make brief mention of the Midnight Kingdom in The Mating Season, which is a world where all paranormal creatures can live as they are and use their powers freely. I did sketch out an idea for a dark werewolf, a big, bad werewolf who is very dark, almost an anti-hero, and very, very sexual.
I like your books, and I like historical romances, yet I've never read any of your historical romances. What can you tell readers about them? Are they straight historical or do they have any magical or paranormal elements in them as well?
My Egyptian series started out with elements of paranormal. I had to tone it down because my editor at Dorchester said it was too paranormal. But The Falcon and the Dove, my first book and my first historical, is essentially a reincarnation romance. The rest of the series, however, is pretty much straight historical and the books take place in Victorian and Edwardian Egypt and sometimes England.
Authors usually say that the book they are currently working on is their favorite but, other than what you're working on right now, do you have a favorite character you've created or story?
I must confess I like writing the guys more than their mates, and I really enjoyed creating Aiden and Tristan. But Xavier, the Crystal Wizard, got to me in a special way because he's so powerful, quirky and yet so lonely. All the heroes in my books are alpha, but they have a vulnerability about them, and they may not admit it, but they all need love, too!
What are you working on right now?
Right now I'm working on Navy Seal Protector, my next romantic suspense for Harlequin, and I'm also working on THE MATING GAME, Xavier's story. You'll see why at the end of THE MATING SEASON why Xavier's story has to come next. I gave Xavier his special love for Elvis songs to acknowledge my husband's fondness for the King of Rock and Roll. Readers can check out what I'm working on and the latest releases by going to my website: www.bonnievanak.com and signing up for my newsletter to access free stories on my Members Only page or by checking out my Facebook author page: http://www.facebook.com/bonnievanakauthor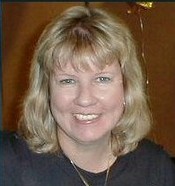 After years of newspaper reporting, Bonnie Vanak began working as a writer for a major international charity. She travels to destitute countries to write about famine, disease and other issues affecting the poor. When the emotional strains of her job demanded a diversion, she turned to her childhood dream of writing romance novels. Bonnie's books have been translated into five languages, including Spanish, Italian and Japanese. She has received numerous accolades for both nonfiction and fiction writing, including three Writer's Digest awards. Her sixth Egyptian historical, The Scorpion & the Seducer, is a May 2008 Leisure release. Enemy Lover, her second werewolf paranormal for Silhouette Nocturne, is a November 2008 release. She lives in Florida with her husband Frank.