There's something thrilling about a bone-chilling supernatural story. From Stephen King to the television series, Supernatural, I can't get enough. The creepier the better! Possession is one paranormal phenomenon that freaks me out the most. Be it by some spectral being or the devil, it fascinates me.
I blame my obsession with the supernatural, and specifically possession, on several things in my life. The first rests firmly on my brother's shoulders. He loved scaring my sister, our friends, and me when we were younger. Be it by playing scary pranks on us or holding séances in our shed, it gave him great pleasure to terrify us.
Then there are the many books I've read that despite how creeped out I get, I can't seem to put them down. I blame Stephen King for this addiction. From Carrie to It to Pet Semetery, I'm surprised my heart still works after all the heart-stopping pages in them.
Another reason would be the movies I've watched. The first film I can remember was The Exorcist. That little girl speaking in tongues, along with her distorted face and levitating body gave me nightmares for months. And naturally, my brother decided to use that fear in his devious plans of tormenting me. He'd hide and talk in a scary voice, making me think it was my collection of porcelain dolls.Those dolls found a new home in a box that collected dust on the top shelf of my closet.
Some movies that inspired me were on the fun side of scary that fed my obsession as well. Like, the movie Jennifer's Body. Okay, so the movie didn't do well in the market, but it had some clever moments and dialogue. And Megan Fox played a pretty good possessed cheerleader. Not to mention, Amanda Seyfried can act through any script given her. My hands covered my eyes and I watched through the spaces between my fingers during several parts of the film. Let's just say, in this role Megan Fox scared the bejesus out of me.
Okay, I've been saving this one for last, and despite what my friends might say it's not because of my love for Dean Winchester. Who could blame me on that though? He's funny and hot! But I digress. Supernatural has several episodes dealing with demonic possession and each is beyond scary. They give me chills, and I crave it. Why I love Supernatural is not only because of the deliciously creepy stories, but also because of the tight bond between the brothers. Dean and Sam go through some crazy out-of-this-world stuff, but they always have each other's backs. Their bond is tight and they would fight to the death for the other. It's because of this relationship, and the amazing scripts, that is show is such a success. And it made me want to have a close sisterly bond in my series, The Fated.
In my Fated series, the Layne sisters deal with the supernatural through tarot cards. In the first book, TOUCHING FATE, Aster discovers that she can change anyone's fate with the simple touch of a tarot card, except the boy's she loves. The upcoming release of the second book in the series, CURSING FATE, follows the point of view of Aster's sister, Iris, and her once best friend, Wade. When Iris touches Aster's cursed tarot cards, she unleashes an evil curse intent on playing a deadly game and no one is safe, especially Wade. I had a fun time writing this series. It explores the supernatural, allowing me to draw from my guilty obsessions and experiences.
What sinfully supernatural obsessions do you have and does it prevent you from sleeping at night?
Thank you for having me here at Fresh Fiction! If you haven't watched the Supernatural series, you should totally go binge it now.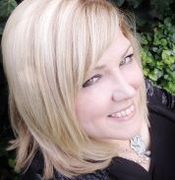 Brenda Drake grew up the youngest of three children, an Air Force brat, and the continual new kid at school. Her fondest memories growing up is of her eccentric, Irish grandmother's animated tales, which gave her a strong love for storytelling. With girls of all ages populating Brenda's world, it was only fitting that she would choose to write stories with a bend toward the fantastical for both younger readers and the young at heart. And because she married her prince charming, there's always a romance warming the pages. Her favorite books are The Secret Garden by Frances Hodgson Burnett, The Lion, the Witch and the Wardrobe by C.S. Lewis, Kings Row by Henry Bellamann, and Anna and the French Kiss by Stephanie Perkins.
When she's not writing, she hosts workshops and contests for writers such as Pitch Wars and Pitch Madness on her blog, and holds Twitter pitch parties on the hashtag, #PitMad. In her free time, Brenda enjoys hanging out with her family, cuddling their two cats, and chasing their ferret around the house, or haunting libraries, bookstores, and coffee shops, or just reading someplace quiet and not at all exotic (much to her disappointment).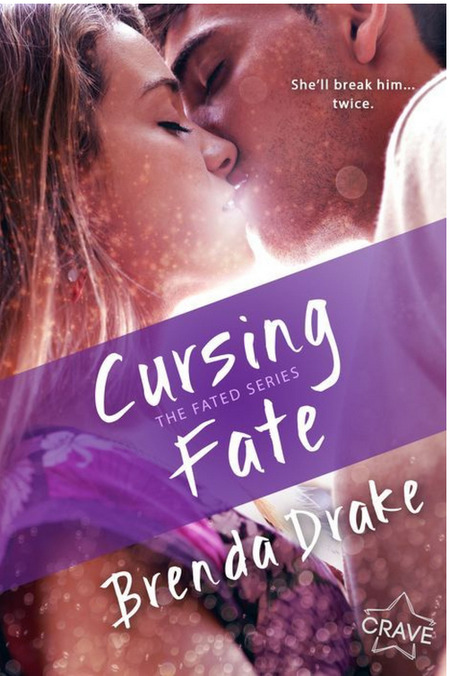 There's something strange about the Layne sisters, and Wade Diaz wants nothing to do with them. Especially the one who ripped his heart out and set it on fire before tossing it in the garbage several months ago. Iris. He can't even think her name without unconsciously rubbing the spot in his chest where she left a gaping hole. But now her sisters are claiming some evil spirit is after his soul, and Iris is the only one who can save him. Well, at least his heart would stop hurting, right? Didn't sound so bad.
Iris Layne has always been the sweet sister. She's kind to everyone, including her best friend Wade… Until she makes a horrible mistake and breaks his heart. All she wants is to go back to before 'the dumping'. Of course, Wade would rather see her in hell first. But then Iris touches her sister's tarot cards and unleashes an evil curse intent on playing a deadly game where no one Iris loves is safe, especially Wade.
How do you convince someone they need your help when you're the one who hurt them most?
Young Adult Paranormal [Entangled Crave, On Sale: November 21, 2016, e-Book, ISBN: 9781633757882 / eISBN: 9781633757882]