Being a writer is one of my many roles, but the most important role I play is as mom to my two boys. Sporty kids ages 9 and 14, between school, band and soccer they certainly keep me hopping. As everyone with kids knows, the whole parenting thing (especially the single parenting thing) isn't easy. If a mom and/or dad tells you otherwise, they're lying. Or delusional. Maybe a bit of both. Lol
That's why not a day goes by when someone isn't posting something on Facebook about blowout diaper disasters, play date drama, or sports-related something-or-another. The non-parents roll their eyes, the grandparents laugh at their screens relieved those days are long past, and the singles just swipe on by. It is what it is, and most of us wouldn't trade it for the world.
Except the diaper blowouts. We would ALL prefer to go without any more of those.
One of the hardest lessons for me as a new parent (and sometimes even as an older, wiser one), though, was learning how to be…or not to be. Working full time, doing the family thing, and writing in the rare, leftover conscious moments of the day can be a bit overwhelming at times. But you make do as best you can, trying to find balance (and then laugh when you think about the word balance, as it's a fictional beast romping in a field somewhere with unicorns and leprechauns.)
Ah, but then along comes "that mom". The one who seems to have it all together. She's baking gourmet cookies for every school function, volunteering time as a classroom helper, making hand-crafted goodie bags for school parties…
And you feel like the world's biggest parental unit failure.
If you're lucky like I've been, though, you have amazing friends to draw around you in times of near-hysteria to remind you that you are in fact a great mom, even if your donations to class aren't perfectly pressed and etched in gold. Because guess what?
Most of theirs aren't either.
So instead of fretting and freaking out over the silly stuff, I'll keep on trying to be the best mom I can to my kids in my own ways. Loving on them, sneaking hugs and kisses when their teenage friends aren't looking (or maybe when they are, just to be ornery), kicking the soccer ball around the yard. Making memories and being there.
Surprisingly, none of my novels thus far have included main characters with children of their own, only secondary characters with feisty tots like Macy in my upcoming second Checkerberry Inn novel. Might be because for me, writing is much like reading for most of you–an escape from reality, if only for a while. I prefer my escapes to be screaming-toddler free, though your preferences may be a bit different. (But I'm guessing not…lol.)
I've got a few story ideas tugging at me now, though, so maybe one of these days I'll actually write a book that involves a little more parenting. But don't be surprised if the mom in that story doesn't have it all together, either. Unless, of course, she's riding a winged unicorn and tossing cookies made of gold into the gawking crowd.
Happy reading, everyone!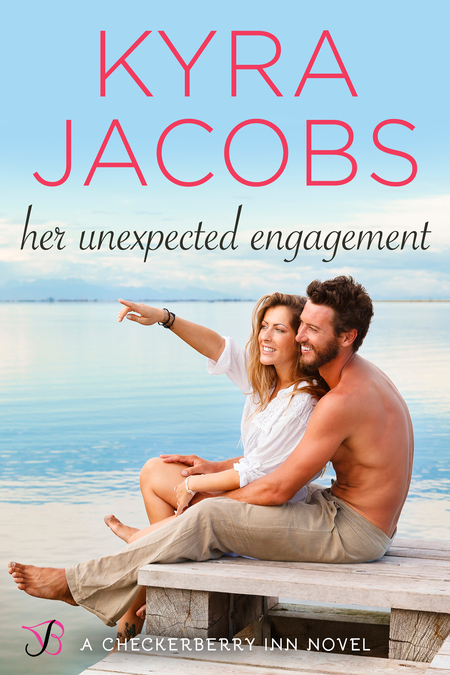 Stephanie Fitzpatrick wanted out of the spotlight after her pro-golfer husband was caught on camera cheating. But when she returns to Michigan for a job interview and some much-needed R&R, a fib told by her well-meaning sister has her looking for a temporary fiancé, or she can kiss her new start good-bye. Desperate to hide the truth, she goes to the one man who can help—her former best friend.
Miles Masterson is relieved to see the Checkerberry Inn beginning to thrive once more. Not only does it ease his mind about his grandmother's financial future, but also about his decision to finally escape town. But then one all grown up and sexy as hell friend from the past shows up needing to be rescued. Now the temptation to change the "temporary" arrangement into something more is making it harder to think about leaving.
Romance Contemporary [Entangled Bliss, On Sale: November 7, 2016, e-Book, ISBN: 9781633757660 / eISBN: 9781633757660]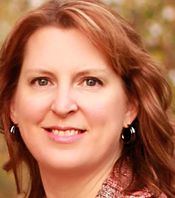 Kyra Jacobs is an extroverted introvert who writes of love, humor and mystery in the Midwest and beyond. Her romance novels range from sweet contemporaries to romantic suspense and paranormal/fantasy. No matter the setting, Kyra employs both humor and chaos to help her characters find inspiration and/or redemption on their way to happily ever after.
When the Hoosier native isn't pounding out scenes for her next book, she's likely outside, elbow-deep in snapdragons or spending quality time with her sports-loving family. Kyra also loves to read, tries to golf, and is an avid college football fan.
Be sure to stop by her website to learn more about her novels and ways to connect with her on social media.