It's winter here in Australia. Short days and long, cold nights. The perfect time to curl up in front of the fire with my dogs, and either a good book or the remote. There is such a lot of wonderful content out there, all hail the internet! it's impossible to choose the top five. But today, I'd like to share my fav TV series, mainly because not only am I a binge reader but I'm also a TV series binge watcher!
Call the Midwife
I love period dramas and I also love anything set in England. This series has some wonderful characters and I loved the fashions of the time. What also interests me is learning about the breakthroughs in medical technology, the poverty of the time and that section of London and the hardships the people endured. An awesome series, with fabulous music, interesting storylines and of course, I usually bawl through every show. A great emotional show.
Battlestar Galactica (2004 series)
I have this series on DVD and I haven't tired of watching it – so far (lol). Love humanity's desperate fight for survival, the conflict amongst the characters – both humans and Cylons, the danger and the intricate plots. It even has romance. We need more like this!
Stranger Things (Netflix series)
The third season has just been released in Australia. Wow. The major characters are a mix of teenagers, young kids, and adults. I loved it – its quirkiness, the amazing acting, the out-of-the-box type plot, and a twist of fantasy/science fiction. Plus, who doesn't love the eighties? Great music, big hair and in that regard – a trip down memory lane for me. Win, win.
Murdoch Mysteries
Another wonderful period show that includes crime – did I mention how I love crime? This series is also a mix of both comedy and drama. I also love how the main characters have remained throughout the series and see their lives unfolding as the years pass. It's great how the discoveries of the twentieth century are woven into the storylines. Another keeper.
Bindarra Creek A Town Reborn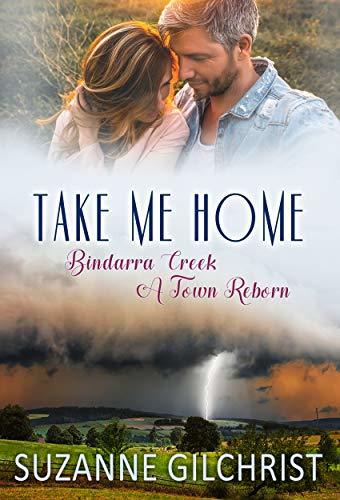 Forgiving the past was too painful until now.
Almost forty, Abby Taylor has built a new life for herself in the small country town of Bindarra Creek. When an old friend convinces her to give two adolescent boys a temporary home, she is torn between a growing love for these orphans and the grief in her past.
After his marriage fell apart, Roman Taylor has focused on his career. An unexpected phone call sends him rushing to Abby's side where he is drawn into his estranged wife's new life – a life that could offer a future he thought he'd lost forever.
Will they seize this second chance to have a family of their own? Or will fate once again destroy their dreams?
Welcome to Bindarra Creek – A Town Reborn, a fictional town set on the western slopes of the New England tablelands. Take me Home is the first book in this new group writing venture series. With a community full of quirky characters, the books feature compelling romance, heart-warming family life, drama, and even suspense.
Romance Contemporary | Inspirational Romance [Mallee Star Enterprises, On Sale: July 21, 2019, e-Book, ISBN: 9780648451075 / eISBN: 9780648451075]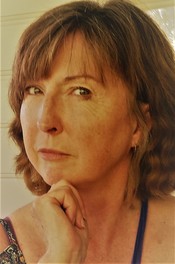 S E Gilchrist is the author of the best-selling Darkon Warriors series. She lives in the Hunter Valley, Australia with her family and pets and is the author of over twenty books.
As S. E. Gilchrist, she writes in the exciting worlds of science fiction, ancient historical, apocalyptic and post-apocalyptic and loves writing adventure and romantic suspense.
As Suzanne Gilchrist, she writes women's fiction and contemporary small-town romances, often with a splash of suspense.
SE takes a keen interest in the environment and animal welfare. She loves bushwalking and kayaking, spending time with family and friends and walking her dogs. She co-runs the Hunter Romance Writers with her good friend, Sandie James and has organised several group writing ventures, including the best-selling Bindarra Creek Romances.