"Come on, Oliver. Just give me an inch," I muttered, trying to drag him up the front steps of my apartment building. Bringing the rock star to my apartment was my last resort. I tried to get him to tell me where he lived, but he couldn't even form a coherent sentence for me to do so. All he did was mumble and drool. Then, I grabbed his phone to see if I could get a number to call, but his phone was dead, and I didn't have the type of charger needed to charge his. Therefore, all I could think was to bring him to my apartment for the night. Getting him out of the car was a headache of its own kind, and now trying to get him to move his feet was a nightmare. 
"I'll give you a few inches," he mumbled back. 
I wondered how horrified the shy, distant Oliver would've been by his comments that night. 
I wrapped his arms around me and pulled him to the best of my ability. He had the hiccups, and kept muttering something under his breath, but it wasn't clear what he was saying. Honestly, I wasn't even interested in his words. I just wanted to get him onto the couch and let him pass out, so I could go into my bedroom and do the same thing. 
I called Abigail on my way home to ask if she could keep Reese overnight. Most of the time when I worked late shifts, I'd used the key Abigail gave to me for her apartment, go inside, and grab a sleeping Reese to take over to our apartment. Yet that evening, I thought it would be best to keep her away from the drunk celebrity. 
When we finally got inside the building, we headed for the elevator. The moment Oliver's foot hit the elevator floor, he leaned hard against the railing and began singing one of Alex & Oliver's songs with his eyes closed. 
Even though he was drunk, he sounded like perfection. It wasn't the concert of my dreams, and Oliver definitely smelled like old cod, but he was singing, and I didn't hate it all that much. 
When we entered my apartment, I was finally able to let him go. He stumbled back and forth, running into side tables, and lamps—which I caught before they shattered to the ground. 
"We should get you to sleep. You can crash on the couch if you want and—" I glanced back toward him, and my eyes widened when I saw that he seemed to have taken off his T-shirt, revealing his shredded abs. It turned out even whiskey couldn't take those away. 
And somehow, Oliver managed to slip completely out of his pants and boxers, so now there he was. Standing naked in my living room with his hands on his hips like Superman, still swaying back and forth. 
Just how I envisioned my first ever night alone with Oliver—having him stand as a drunken, naked, superhero. 
"What are you doing?!" I gasped.
"Let's do this," he hiccupped.
"Do what?" 
"The sex." 
The sex? He actually said, 'the sex.' 
"What? No. We aren't having sex, Oliver. Put on your clothes." 
"Why are you naked in my house if we aren't having sex, then?" he asked, hiccupping as he gestured toward me. 
"Um, what?" 
I legit had to look down at my body to make sure I was still fully dressed and didn't accidentally toss my clothes to the side of the room due to my idol standing before me. 
It was clear that he was so far gone, that he hadn't even a clue what he was saying. I wondered how embarrassed sober Oliver would be when morning came and he realized his actions—if he'd even remember them. 
I cringed at the uncomfortable sight taking place in front of me. "Please just put on your clothes, Oliver." 
"You put on your clothes, first," he argued. 
I glanced back and forth around my apartment, somewhat thinking I was oddly being Punk'd. Or perhaps I slipped into a coma somewhere along the line, and all of this was a very weird manifestation of my mind. 
Either way, I needed Oliver to put on his clothes, because the longer he stayed naked, the more uncomfortable it all became. Yet it seemed that he was determined to not get dressed until I put on my clothes first. 
So, like a complete weirdo, I began putting on invisible clothing in front of him. 
"Okay, all dressed," I stated, placing my hands on my hips. 
"All right, I'm going to bed." He lifted up all of his clothes and headed to Reese's bedroom. Before I could stop him, he was already crashed headfirst into her twin-sized bed. 
And there it was, folks. My prince charming, butt naked, passed out on my daughter's Disney princess bedsheets. 
I closed the bedroom door and headed straight for my kitchen for the bottle of two-buck wine I kept in the top cabinet for emergencies. 
After that night, I needed a drink. 
Or maybe the whole bottle.
(c) Brittainy C. Cherry, Montlake/Amazon Publishing, 2021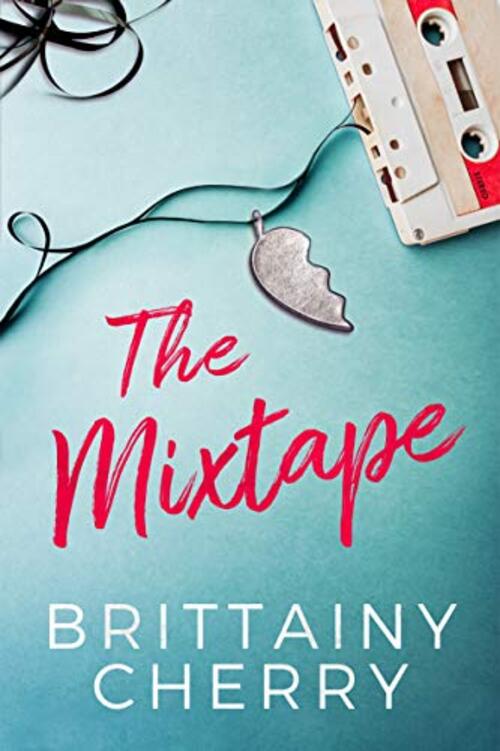 Since the death of his twin brother, Oliver's caught between pleasing his fans and finding himself. Emery finds him first.
Emery has never felt more alone. Raising her daughter is both her pleasure and her pain as she struggles to hold on to her job as a bartender and keep a roof over their heads. With no one to help them—no support system—any unexpected expense or late bill could turn their whole world upside down.
Reeling from the death of his twin brother and bandmate, rock star Oliver Smith is trying to drink his problems away. Apparently he isn't very good at it; they follow him wherever he goes. Also in hot pursuit are the paparazzi, who catch Oliver at his lowest low.
He could have walked into any bar in California, but he walked into hers. Emery helps Oliver lose the crowd, and they find themselves alone: two people whose paths are marked with loss and pain. However, they hold an unshakable hope for healing. They find solace together, but can their love withstand the world?
Romance Contemporary [Montlake, On Sale: July 1, 2021, Trade Size / e-Book, ISBN: 9781542018364 / ]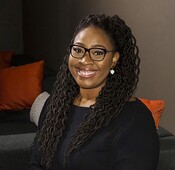 Brittainy Cherry has been in love with words since she took her first breath. She graduated from Carroll University with a bachelor's degree in theater arts and a minor in creative writing. She loves to take part in writing screenplays, acting, and dancing–poorly, of course. Coffee, chai tea, and wine are three things that she thinks every person should partake in. Cherry lives in Milwaukee, Wisconsin, with her family. When she's not running a million errands and crafting stories, she's probably playing with her adorable pets.