Instead of trying to find your perfect match in a dating app, we bring you the "Author-Reader Match" where we introduce you to authors as a reader you may fall in love with. It's our great pleasure to present BROOKE BURROUGHS!
Writes:
I write rom-coms starring women who have a heart for adventure, even if they don't know it yet! THE MARRIAGE CODE, which takes place in Seattle and Bangalore, India, is my debut novel which comes out on January 1st, 2021.
About:
THE MARRIAGE CODE is inspired by my experience working in the tech industry, and moving to India, where I met my husband. When I'm not writing, I conduct experiments in vegetarian cooking, perform with a Bollywood dance troupe, travel whenever I can, and am frequently seen at the dog park with my Great Dane which is often mistaken for a horse. I now live in Austin, Texas with my husband and our two dogs, and often miss my mother-in-law's delicious South Indian cooking.
What I'm looking for in my ideal reader match:
You're always rooting for the romance in any TV show, movie, or book—even if it's not actually a romance. I mean, Godzilla and Mothra—couldn't you see that you wanted the same things out of life???
You are hungry to learn and be immersed in other worlds and other cultures whether it's through books or travel, and that hunger often extends to eating and drinking your way through that culture as well!
You think enemies to lovers is the trope that trumps all other tropes in a romance—the sassier and feistier the better.
Because you are a consummate romantic, when you're out at a coffee shop or bar, in your mind you often start pairing up all the single people, and imagine how you can set them all up with one another.
Someone who believes that love will conquer all, and even though it can be hard and feel like you have to climb a mountain dotted with ropes courses over flaming pits of tar, like it's some kind of hellscape, if two people are meant to be together, they will make it to the end!
What to expect if we're compatible:
Feeling satisfied because you knew that Emma and Rishi didn't really despise each other at the beginning. You always thought they were perfect for each other, through all those meals and travelling, because they've figured out what's important and who they are through one another.
You will have a sense of fullness and bounty, likely because you've eaten too much Indian takeout while reading the book.
That you're ready to buy a plane ticket and take a 'Marriage Code' inspired tour across South India.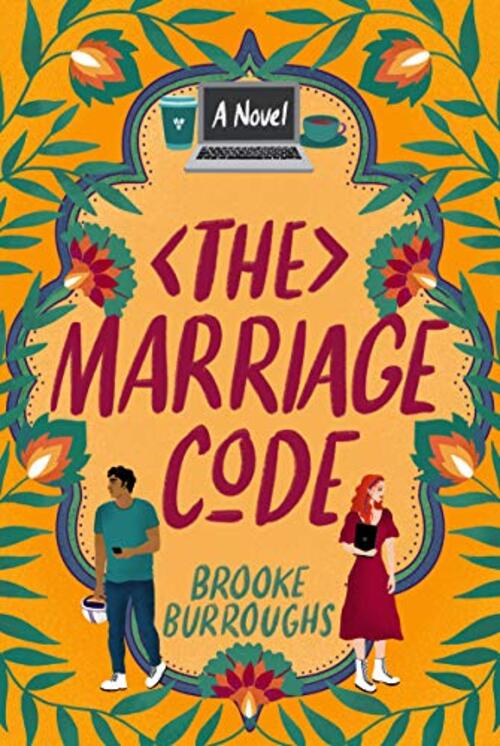 In Brooke Burroughs's endearing debut novel set in vibrant India, enemies turned allies encounter obstacles in an unexpected multicultural romance only to discover that in the end, love is love.
Emma has always lived her life according to a plan. But after turning down her boyfriend's proposal, everything starts to crumble. In an effort to save the one thing she cares about—her job—she must recruit her colleague, Rishi, to be on her development team…only she may or may not have received the position he was promised. (She did.)
Rishi cannot believe that he got passed over for promotion. To make matters worse, not only does his job require him to return home to Bangalore with his nemesis, Emma, but his parents now expect him to choose a bride and get married. So, when Emma makes him an offer—join her team, and she'll write an algorithm to find him the perfect bride—he reluctantly accepts.
Neither of them expect her marriage code to work so well—or to fall for one another—which leads Emma and Rishi to wonder if leaving fate up to formulas is really an equation for lasting love.
Romance Contemporary | Fiction [Montlake, On Sale: January 1, 2021, Trade Size / e-Book, ISBN: 9781542025072 / eISBN: 9781542025072]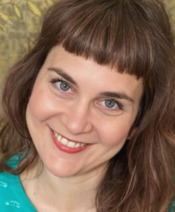 Brooke Burroughs has worked in the IT industry for over ten years and lived in India—where she met her husband—for three. Burroughs has experience navigating the feeling of being an outsider in a traditional, orthodox family. Luckily, she and her in-laws get along well now, but maybe it's because she agreed to a small South Indian wedding (with almost a thousand people in attendance) and already happened to be a vegetarian with an Indian food–takeout obsession.