I love history. Yes, that's #nerdy.
This was not always the case. As a kid, my father, a then-history teacher, used to revel at dragging me to every historical monument across the United States—which in my child's mind was resembled, "Look kids! Big Ben! Parliament!"
The history seed was planted, and grew into an odd twisted bush of an interest. As a writer, I try to visit each locale I write about, as nothing imbues setting into a book like photo's and being immersed in the real setting.
My mother related to me how, as a young teen, she and her brother were sent to stay with their aunt and uncle…at an asylum. My mother's aunt and uncle were caretaker's, and while visiting, she and her brother attended an asylum ball. She related several hair-raising stories, and a few even made it into REQUIEM RED. *If you figure out that pun and email me, I have a special prize for any who decipher my comment/hint.
I visited Trans-Allegheny Lunatic Asylum in West Virginia twice—first for a photo day, and the second for a historical tour.
This is a picture of a child from the asylum—they wards were separated into men, women and children, and many of the physicians and their families, lived on site.
The asylum is of Kirkbride Architecture—which were popular during the 1800's. It was built between 1858 to 1881, and is the largest hand-cut stone masonry in North America, second only to The Kremlin.
Massive, cold and foreboding, my historical guide related if you walked it end to end, the asylum would cover four square miles. In such desperate conditions, it was all too easy to picture my protagonist Jane, struggling to keep her hope alive, drowning her desires in her music in her effort to remain sane.
Although the asylum is now only open for tours, they do have an asylum ball every year. If you happen to be in Weston, West Virginia in October…stop by.
And do visit Jane. She was born in the asylum. Has never been outside. Never eaten in a pub, never known a home.
But all that is about to change…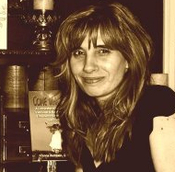 Born and raised in western Pennsylvania, Brynn Chapman is the daughter of two teachers. Her writing reflects her passions: science, history and love–not necessarily in that order. In real life, the geek gene runs strong in her family, as does the Asperger's syndrome. Her writing reflects her experience as a pediatric therapist and her interactions with society's downtrodden. In fiction, she's a strong believer in underdogs and happily-ever-afters. She also writes non-fiction and lectures on the subjects of autism and sensory integration and is a medical contributor to online journal The Age of Autism.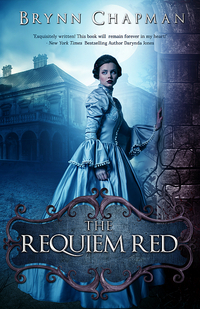 Life for patient Twenty-Nine is full of medicated day dreaming of a life outside the walls of the walls of Soothing Hills Asylum.
But fantasies are not all that consume her.
A monster roams the halls of the sanitarium she reluctantly calls home.
Three girls have been found dead.
The dead girls share one common thread…each was Twenty-nine's cell mate.
As the investigation gets under way, Twenty-Nine retreats into her mind, listening to the voices that call to her. She is endowed with the cursed gift of perception. Through it, she hears messages carried upon the notes of music, discerns words hidden among the strokes of paintings, and minds pleadings for help from the corn field outside.
Could the key to the murders lie within Patient Twenty-Nine's broken mind?
Mason, an orderly, sees Twenty-Nine as a woman, not a lunatic. As his belief in her grows, so does her self-confidence. The possibility of one day leaving the asylum seems less and less like a fantasy.
But the monster has other plans for Twenty-Nine. Leaving will not be so easy. At least, not while alive.