When I first started writing I had two big obstacles to overcome—finding the time to write and writing in the midst of chaos.
It all began twenty-four years ago. I had four young children who needed to be driven to practice and school. They also needed attention and help with their homework. I had four sisters, too, and we enjoyed getting together every once in a while. I had a mother who liked to talk on the phone and a mother-in-law who threatened to move back to New Jersey if I couldn't find the time to visit. And then there was the husband who liked to think he was more important than the characters I wrote about. Let's not forget about the teachers who could use help in the classroom, and fundraisers and visiting relatives and friends and neighbors and graduations and bills to be paid and laundry and a dog, a fish, and a cat meowing at the door. Phew! The list goes on
There's always something, isn't there? Every year the kids got older and stayed in a school a little longer, but it was always a struggle to find time to write. The first lesson I learned, though, was that writer's write—every day if possible. So I gave up television and I started bringing my laptop wherever I went. If my child got out of school at 3:30, I would drive to the school an hour early and write in the car. It was always amazing how much I could get done in that time.
If I needed to get the kids going by 6:30 every morning, I would set my alarm and make sure I had at least forty-five minutes to write before the morning chaos began. My kids are older now. They have moved out of the house, but I still have friends and family who I enjoy spending time with. Now I have to force myself to limit the amount of time I spend on the Internet. Social media and E-mail can be a time-suck. In the end, it's all about discipline and setting priorities.
I know there are writers out there who have day jobs. Working eight hours a day can mess with their creative energy. One author friend of mine forces herself to write in smaller increments after a long day at the office. She writes one hundred words a day instead of a thousand. Keeping the story fresh in your mind is important, especially if you only have fifteen minutes here or twenty minutes there. And what about lunch hour and breaks? Where there's a will there's a way.
Everyone has different demands on their time. It's all about finding what works for you. If you're unable to write an hour a day, or a minimum of 100 words, then something's got to give. Every published author I know makes writing a priority. If that means writing after a long day or getting up when most of the world is fast asleep, then that's what you need to do. Come on. Let's get started right now. You can do it!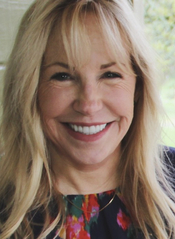 New York Times and USA Today bestselling author Theresa Ragan grew up with four sisters in Lafayette, California. Her work has garnered six Golden Heart nominations in Romance Writers of America's prestigious Golden Heart Competition. After writing for two decades, she self-published in March 2011 and has sold more than one million books since then. In 2012, she signed with Thomas & Mercer and is having the time of her life. In addition to writing thrillers under the name T.R. Ragan, Theresa also writes medieval time travel stories, contemporary romance, and romantic suspense.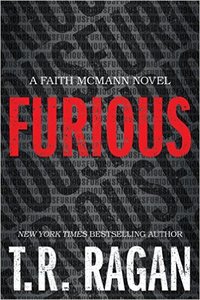 Faith McMann comes home to a nightmare: her husband is killed and her son and daughter are taken. Although the intruders leave her for dead, she survives. Crippling grief and fear for her children make life unbearable. Until her anguish turns to anger and she trades victimhood for vengeance.
Frustrated with the law's efforts, she takes action to rescue her children—and wreaks havoc on the brutal criminals who tore them from her. With her family and newfound allies at her side, Faith descends into the hellish underworld of human trafficking, determined to make those who prey on the innocent pray for mercy.
The forces she's up against have already proven that their ruthlessness knows no bounds. And there's nothing they won't do to turn Faith's crusade into a suicide mission. But they're about to learn that nothing is more dangerous than a mother fighting for her children—especially one who's earned the nickname Furious.