That is a common question I'm asked when I introduce myself to someone as an author. And, although it sounds vague when I answer "everywhere," that is the truth of the matter.
I started making up stories in my head when I was a young girl. Long road trips (no iPads, iPhones, or portable DVD players in those days) were the perfect place to imagine myself in all sorts of interesting situations. I also used that same method when I was falling asleep at night. I would climb into bed and refresh my memory on where the story stopped the previous night, then pick it up from there. Much to my parents' amazement, some nights I was anxious to go to bed, just so I could continue my story.
Years later, when I worked in Manhattan, I took a train from my home in New Jersey, and most times the same people would be on the train each day. To amuse myself, I made up stories about them. I had a lengthy story going one time that covered weeks, concerning the woman next to me, who had a husband—sitting on my other side, who was cheating on her, with the woman in the seat across from us, and the man's mother, sitting two rows over, knew about it and didn't know what to do.
That was fun, and then one day on my lunch hour, while I wandered the streets of New York city I saw the woman with the (pretend) cheating husband and almost asked her (with a great deal of sympathy) how she was getting on. I had to pull myself up short with a reminder that I had made that story up. What trouble that would have caused!
As you can see, I get my ideas from everywhere. In line at the bank, when I hear words from a song, scenes from a TV show, or movie. In fact, my book, THE ELUSIVE WIFE, came about from a church service. The pew in front of me held a family of five. The youngest child, a little girl in a ruffled dress, white stockings, patent leather shoes, and a pretty ribbon in her curly hair, crawled away from her mother in the pew. The mother whispered, "Olivia, come back here."
Once that name popped into my head, I envisioned a Regency woman named Olivia, and her story came to me. Scribbling on the back of a blank check, I outlined the entire book. I also asked God's forgiveness for not listening to the sermon—which I'm sure was wonderful, uplifting, and soul-saving.
I'm a people watcher. Everywhere I go I observe how they interact with each other, and how they conduct themselves. Restaurants are my favorite place, but now with everyone's eyes glued to their cell phones, I don't get as much material as I used to. Malls are great, too.
Another way I get ideas is by asking questions. While that drives my daughter crazy—"mom is the inquisition over yet?"—I learn a lot about people, how they live, where they go, what type of work they do, and what their dreams are. All fodder for my next book. And it helps pass the time on airplane flights, too.
As you can see, it turns out the answer to that question is simple—living is what gives me my ideas.
Giveaway
What was the highlight of your summer? One reader will get a signed printed copy of any of the Marriage Mart Mayhem books (USA addresses or ebook for international addresses), the reader's choice. Just leave your answer below!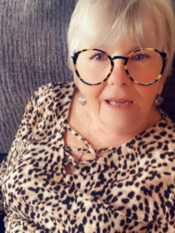 USA Today best selling author of THE ELUSIVE WIFE, Callie Hutton writes both Western Historical and Regency romance, with "historic elements and sensory details" (The Romance Reviews). She also pens an occasional contemporary or two. Callie lives in Oklahoma with several rescue dogs, two adult children, and daughter-in-law (thankfully all not in the same house), and her top cheerleader husband of thirty-eight years. She also recently welcomed twin grandsons to her ever expanding family. Callie loves to hear from readers, and would welcome you as a "friend" on Facebook. You can contact her through her website.
If you would like to keep informed on sales, contests and new releases, sign up for her newsletter or join her street team, Callie's Cohorts, where fun, gossip, contests, and general mayhem lives and flourishes.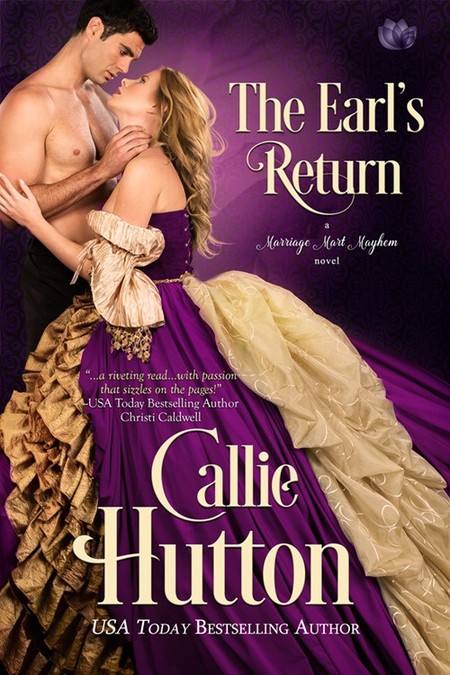 London, 1819. Four years ago, Darius, the Earl of Redgrave fled London two weeks before his wedding to Lady Mary's sister and married another woman. Now a widower, he has returned to seek a new wife.
One woman catches his eye . . .
At first, Lady Mary doesn't recognize the handsome lord as the cad who ran out on her sister. After giving him the cut direct in a London ballroom, she finds herself running into him everywhere she goes, and fighting a forbidden attraction. Not only has Mary sworn off men, Redgrave is so very wrong for her. But she cannot stop thinking of his kisses. Redgrave means to stay away from Mary but it is impossible. Passion between two people who can never be together is a dangerous game.
Romance Historical [Entangled Scandalous, On Sale: August 22, 2016, e-Book, ISBN: 9781633757400 / eISBN: 9781633757400]
Marriage Mart Mayhem